ASIA REGION

• 2022-2023 Annual Report INDIA
Through our

4 ministry programs

in India in 2022:


502

children and families were served
MINISTRY FOCUS AREA: Special Needs/Orphan Prevention
MEET
ELISE
Before she became part of the Gan Sabra family, life for young Elise* was heartbreak after heartbreak. Her father abandoned the family when she was six years old, and her mother died from complications due to HIV when Elise was only 10. Born HIV-positive with a rare blood disorder, Elise requires a regimen of medicines and regular blood transfusions. Elise briefly lived with an aunt, but unfortunately, she couldn't afford to provide the young girl with the complex health care she needed. So in 2022, Elise came to live at Gan Sabra, a home to 33 children living with HIV or other illnesses in Aizawl, Mizoram, India. At Gan Sabra, Elise receives the medical, emotional, academic, and spiritual care she needs.
Today, Elise is thriving. She says praying has helped direct her life and she loves to participate in Bible study with her friends at Gan Sabra. And because of the extensive medical and nutritional care she has received at Gan Sabra, blood transfusions are no longer needed and the HIV in her blood is now undetectable.
*The name of this child has been changed.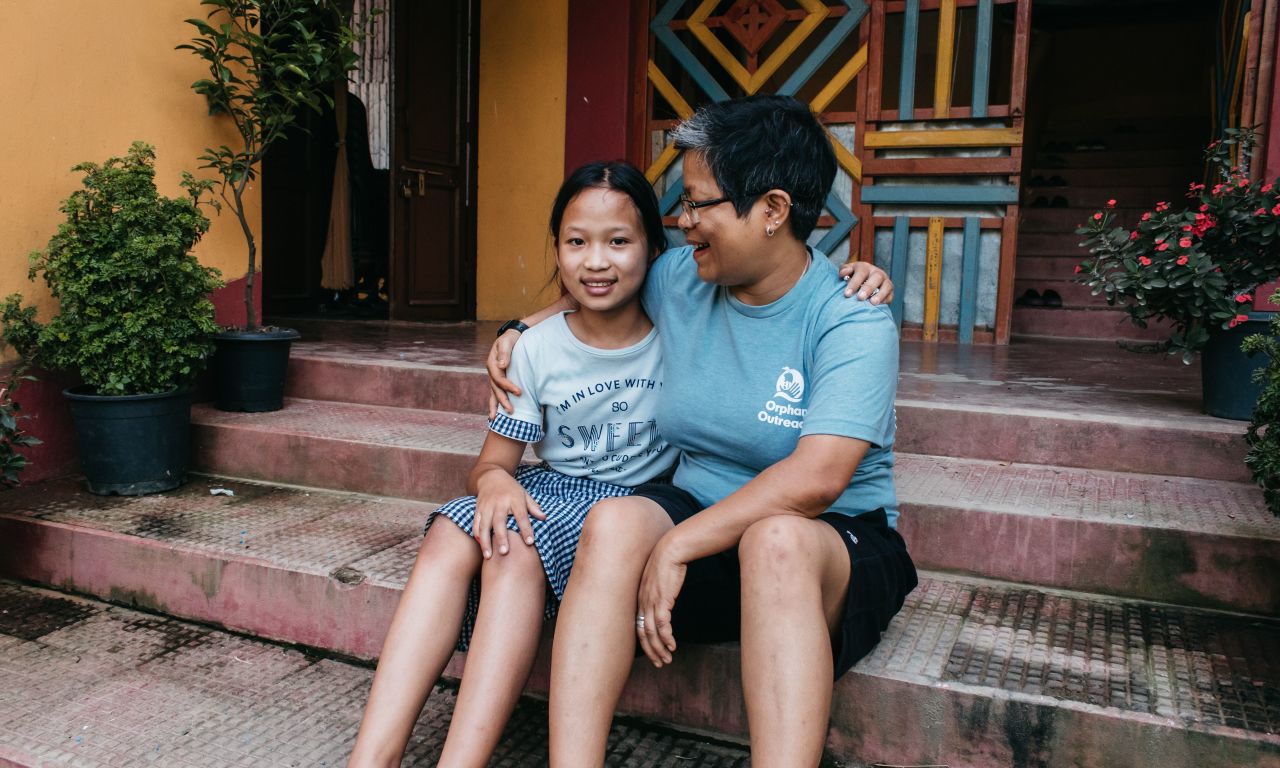 More about Gan Sabra:
The Gan Sabra Children's Home is a safe and caring Christian home for children of all ages living with HIV and other illnesses. To provide support for families living with HIV in the community of Mizoram, Gan Sabra also has a Community Program offering food, medicine, and educational assistance. NEPAL
Through our

ministry program

in Nepal in 2022:


50

children and families were served
MINISTRY FOCUS AREA: Orphan Prevention
MEET SAMRAT
Samrat wakes up every morning excited to attend the Godawari Education Center (GEC), where he enjoys studying, playing soccer with his friends, acting in plays, and volunteering. The GEC, located on the outskirts of Kathmandu, Nepal, is an after-school program that provides tutoring, meals, and mentoring to 50 vulnerable children living the Godawari Slum. "The teachers of GEC are thoughtful and help me finish my homework," shares Samrat. "This helps me to focus, so I can do well in my studies. I feel privileged to receive care at the center."
His mother, the sole breadwinner of their family, walks to a local beer factory each day before dawn, where she works until late in the evening. Samrat and his mother live alone, and they often struggle to make ends meet. Samrat is a bright, hardworking student, and he knows the importance of helping his mother with household chores. Samrat and his mother are optimistic because of his support from the GEC. The GEC has provided Samrat with tutoring, school supplies, uniforms, and warm clothing for the winter. This crucial support is such a blessing to Samrat, his mother, and the other children and families in the Godawari community.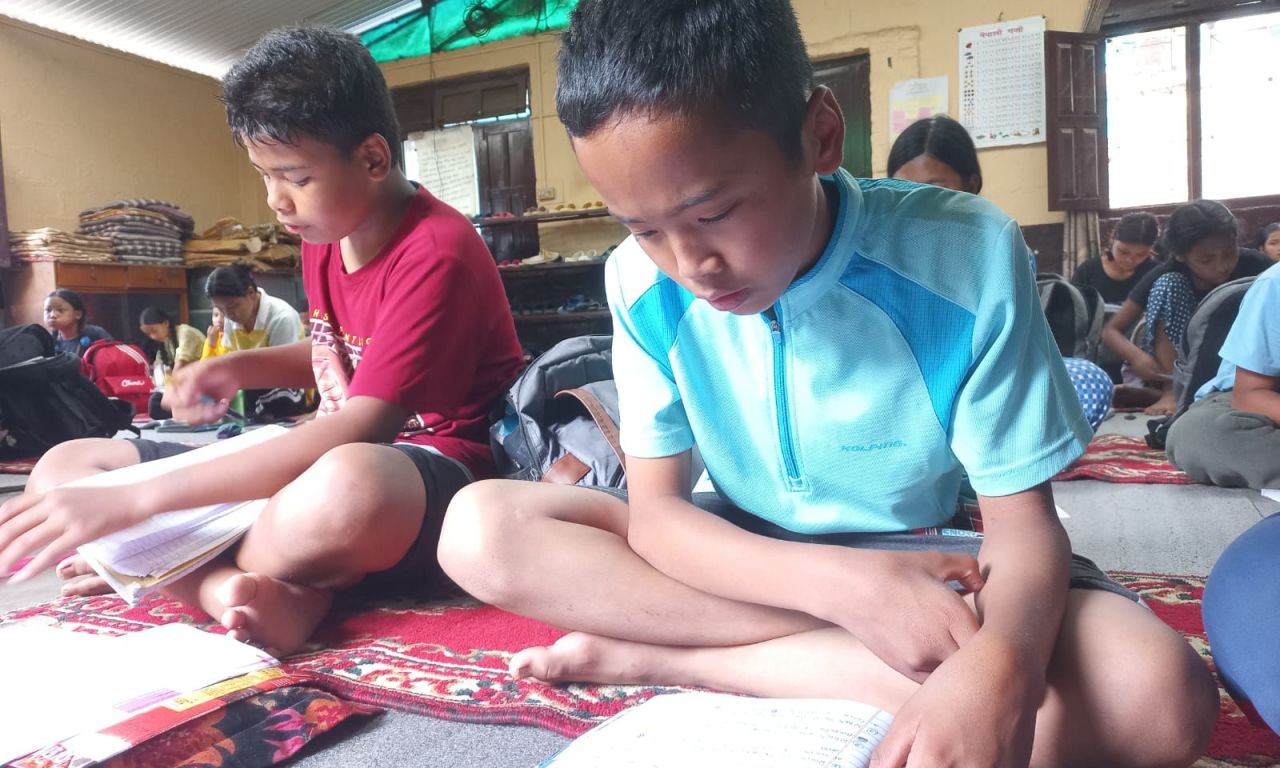 More about the GEC:
The Godawari Education Center provides crucial care to the vulnerable children and their families living in the Godawari Slum in Kathmandu. The program is available to children on weekday afternoons and provides tutoring, mentoring, and nutritious meals.