UNITED STATES Ministry Support & Programs

•
2022-2023 Annual Report
WOMEN FOR ORPHANS WORLDWIDE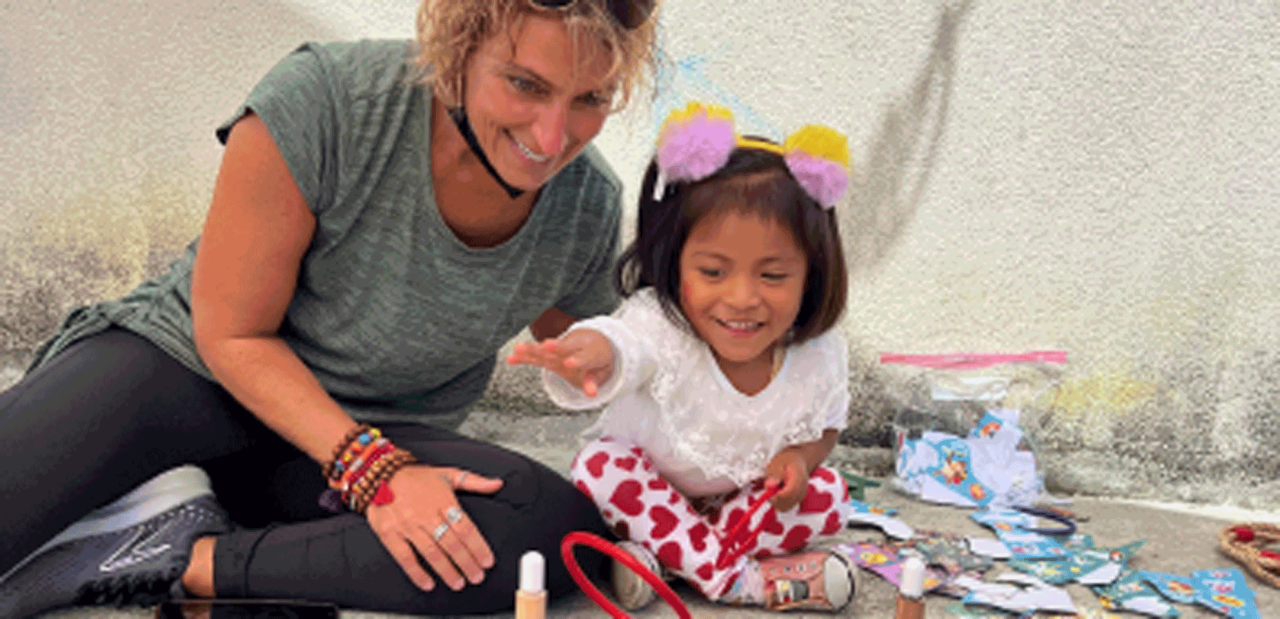 Christy Engvall learned about Women for Orphans Worldwide (WOW) when she said "yes" to a mission trip with a group of Houston women who were part of the auxiliary. Joining a community of change-agents was just what Christy desired, and she has seen the direct impact of WOW's annual fundraising initiatives on the lives of the children, young adults, and families served by Orphan Outreach ministry programs in Guatemala.
For Christy and the other auxiliary members, the financial investment is only the beginning of the power of Women for Orphans Worldwide.
WOW SUPPORTS:
Aging Out Program

University Scholarships Program

CadaNiño

- San Jose

Pinúla

and
Colonia Santa Fe
Community Outreach Center
in Chimaltenango (CCC)

Higher Education at Lake Atitlan

Orphan Outreach Guatemala

Tebow Down Guatemala
ORPHAN OUTREACH LEGACY FUND
The Orphan Outreach Legacy Fund has been established to ensure long-term sustainability of our ministry. Gifts to the Legacy Fund leave a lasting legacy for generations of children to come. Through this fund, more lives will be transformed, more hope will be restored.
The Orphan Outreach Legacy Fund is a working fund investing in legacy projects, building infrastructure for the future, and ensuring the ability to respond to ministry opportunities as they develop. To date, more than $7 million has been committed of the $15 million goal.
The first Legacy Fund project is the Mike Douris Education Center, located on the campus of ACK Madeleine School in Mechimeru, Kenya. The two-story brick building provides a safe and spacious place to learn and grow for the more than 300 children in pre-K through 9th grade attending the school. In addition to eleven well-appointed classrooms, the campus includes a library, computer lab, offices for administration, and accessible, private restrooms for boys and girls. The building was dedicated in January 2023, and classes began in September.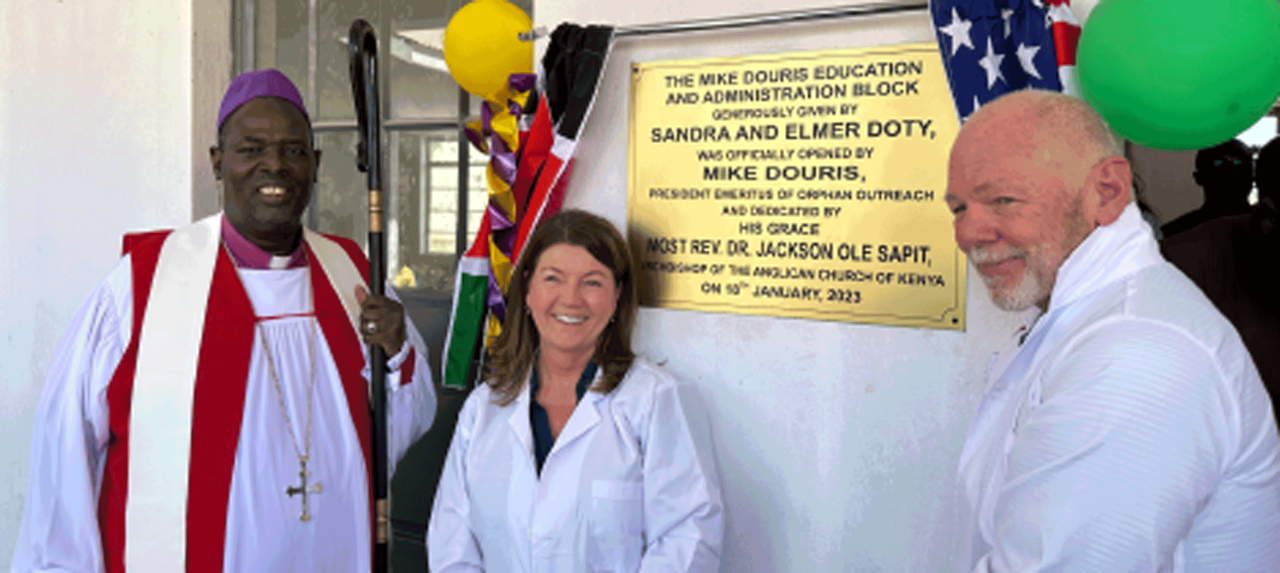 Building a Lasting Legacy
"This is a first for us – quite frankly we both prefer to fund programs or specific needs rather than put money into brick- and-mortar buildings. And at the time, we weren't thinking anything about any legacy; we just knew there was a need and we felt led to meet it. I have heard it often said, 'To whom much is given, much is required.' But perhaps a better way to say it, at least for me, is, 'I believe that the only reason God blesses us is so that we can have the privilege of blessing others.'
I look at this in multiple ways: Building this school is leaving a legacy that will impact these children and families far into the future. Naming it after a man who truly has had such an impact on vulnerable children for decades is a fitting legacy for him. And if doing things such as this leaves a legacy for our children and grandchildren to follow and build upon, well, that's just the icing on the cake!"
—Sandra Doty, Legacy Fund Investor
Mike Douris Education Center at Madeleine School, Kenya
1,332 children around the world received support and encouragement from sponsorship in 2022
Sponsorship is the most personal and powerful way to care for an orphaned or vulnerable child. Your generosity provides ongoing physical, educational, emotional, and spiritual care—and that's just the beginning. With sponsorship, you connect with your child through prayer and support. Sponsorship is your way to say, "I believe in you, kid!"
---
SPONSORSHIP THROUGH THE EYES OF TWO UNIVERSITY STUDENTS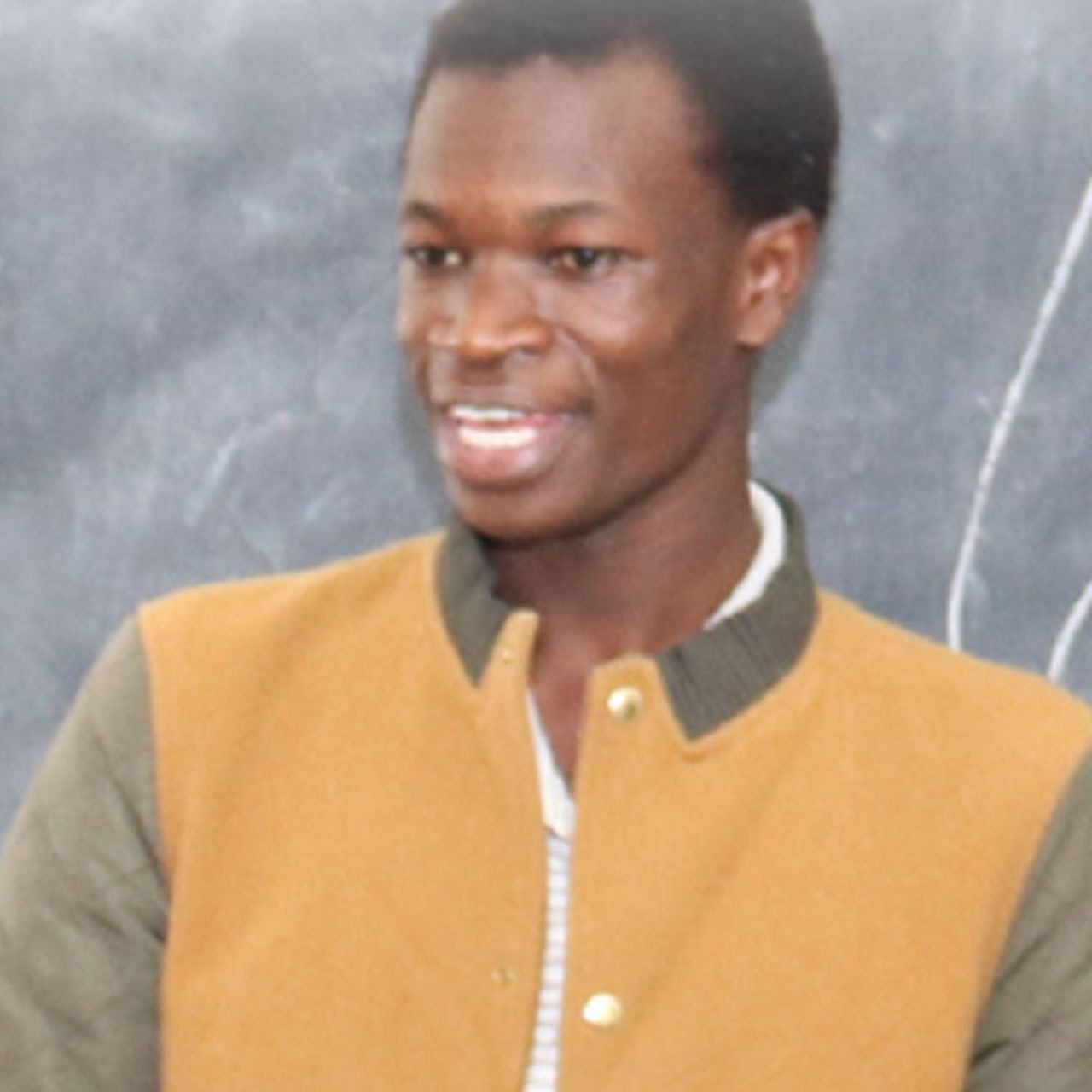 Elvis — Nairobi, Kenya
Elvis grew up in the Mathare Slum in Nairobi, Kenya. Elvis is smart and hard-working, but there were many barriers standing in the way of getting an education. Thankfully Elvis' mother was able to enroll him in Orphan Outreach's Patmos School. Elvis joined Patmos School in 2011 as a fifth grader. He quickly impressed his teachers with his attitude and tenacity. Buoyed by the support of sponsorship through Orphan Outreach, Elvis thrived in school.
In 2014, Elvis passed the national education examination in Kenya with flying colors and was admitted into one of the most prestigious high schools in the country. His sponsors continued to support him throughout his journey. Upon graduation, Elvis was accepted to the University of Nairobi, where he began his studies in commerce and finance.
Elvis was the very first child sponsored through Orphan Outreach in Kenya. Sponsorship provided him with holistic care and education through the Patmos School. Sponsorship helped pay for his high school tuition and school supplies. And sponsorship even has helped propel him into college through a college scholarship and laptop. Now in his fourth year of collegiate studies, Elvis is an intern with Orphan Outreach Kenya in the Finance Department. He is honored to give back to the very organization that supported him through the years!
Elvis' journey is a testament to the transformative impact of sponsorship.
"SPONSORSHIP HAS GIVEN ME THE WINGS TO FLY. IF I LOOK BACK AND SEE HOW FAR I'VE COME, I JUST GIVE GLORY TO THE LORD EVERY DAY THAT SPONSORSHIP GIVES KENYAN CHILDREN AN OPPORTUNITY TO EXPLORE EDUCATION BEYOND ELEMENTARY SCHOOL. I AM THE FIRST PERSON TO ATTEND UNIVERSITY IN MY FAMILY, AND ORPHAN OUTREACH WANTS TO SPONSOR MORE CHILDREN TO HELP THEM BE LEADERS IN THEIR COMMUNITY AND IN OUR NATION."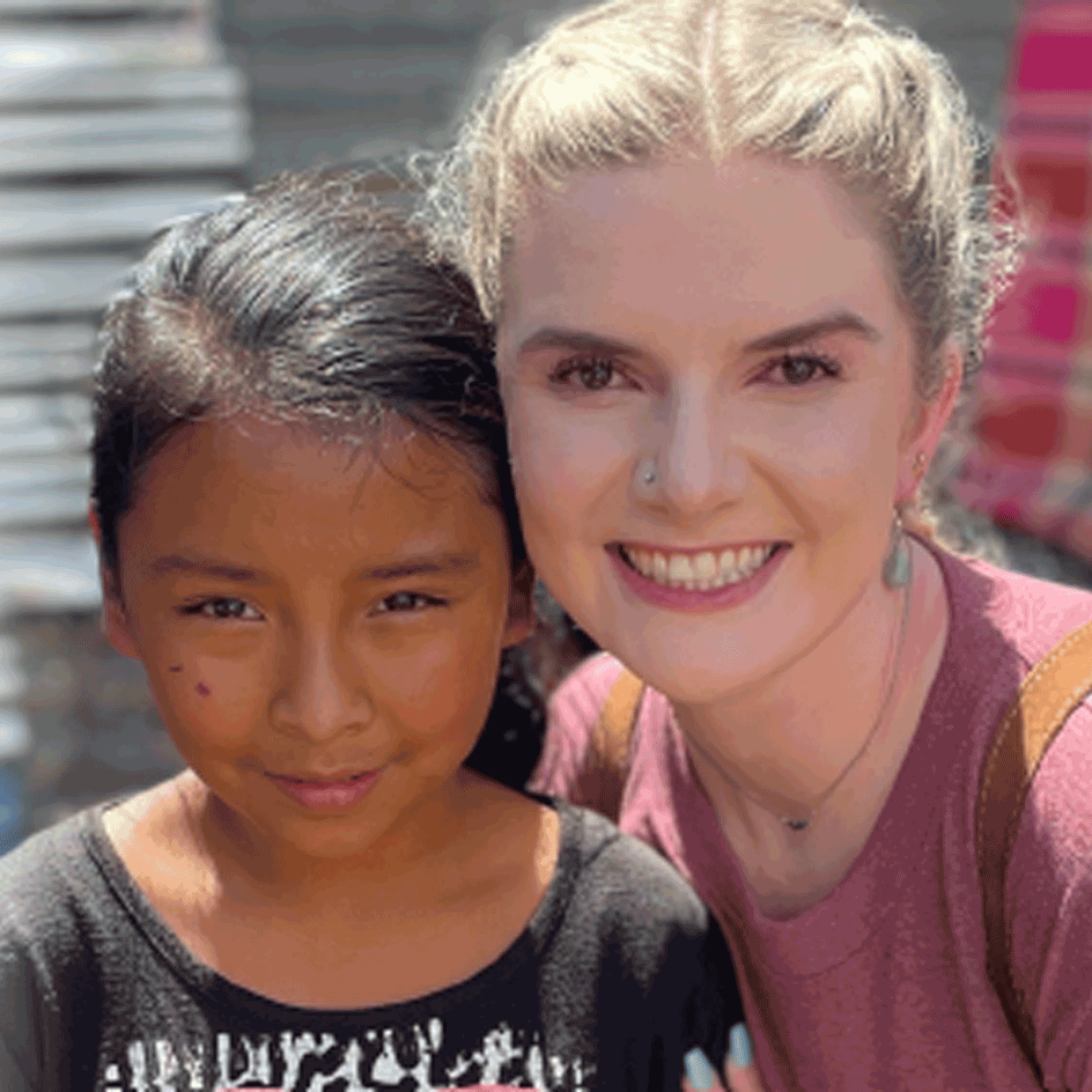 Caitlin — Dallas, Texas
REUNITING WITH MY BEAUTIFUL ESMERELDA WAS THE BIGGEST BLESSING. KNOWING SHE HAS PERSEVERED THROUGH THE HARDEST CIRCUMSTANCES AND STILL SEEING HER SWEET SMILE WAS THE MOST HEARTWARMING MOMENT. KNOWING SHE NOW HAS A BED TO SLEEP IN IS WHAT KEEPS ME GOING."
Caitlin Eder began her sponsorship journey as a high school junior in 2019. She selected Esmerelda, part of the Community Outreach Center in Chimaltenango. "I felt it was such a God-given opportunity to get to support her and encourage her."
Committed to pay for her own sponsorship, Caitlin worked odd jobs while in high school and wrote Esmerelda each month. Caitlin longed to return to Guatemala to see her precious little friend, but it would be four long years before the opportunity presented itself again. "I checked on Esmerelda throughout the pandemic and was thankful for the food and support Orphan Outreach provided to her family. Things were so difficult there—COVID ravaged that country so badly."
When she learned of a mission trip returning to the CCC, Caitinimmediately signed up. "I couldn't wait to see Esmerelda again, and on the trip, I was able to visit her home and meet her whole family—including her three siblings and her grandmother. I was brought to tears as soon as I saw Esmerelda and her family, to see the joy and faith they all have. They've pushed my faith forward too."
Now a college student, Caitin says sponsorship has changed her life and influenced her career path. "I want to be a nurse and work internationally. If I could work at the CCC, I would!"
"Sponsorship is more than a financial commitment," says Caitlin. "It's a connection that makes an impact. Sponsoring a child means they can continue to go to school, it gives them food, and it strengthens their faith. Sponsorship offers hope not only to the kids but to their support system too – their family, their teachers. Everyone is strengthened when a child is sponsored. The financial aspect is not that much to us, but it means the world to these kids."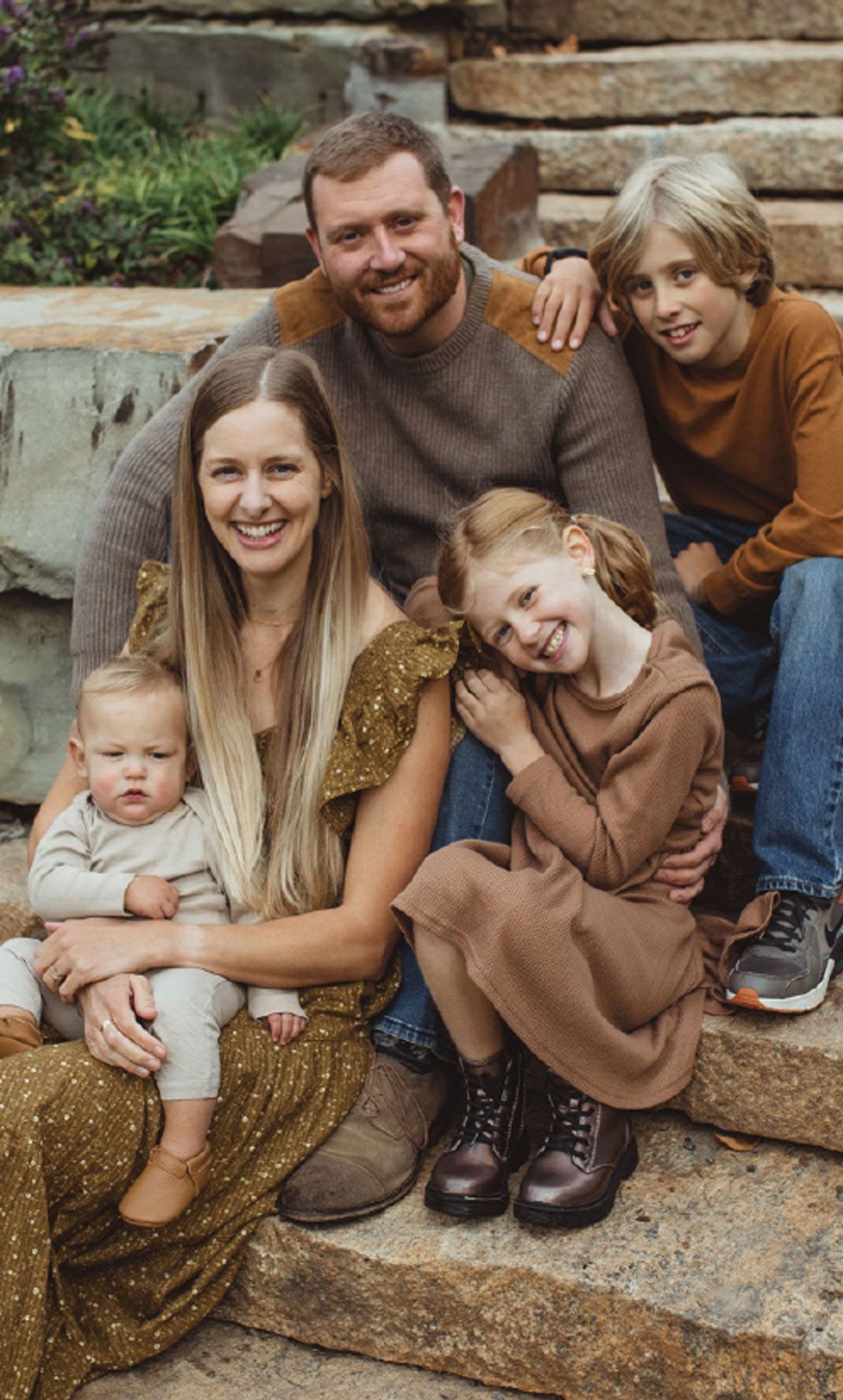 The Burbach Family
Joseph's DreamCoat Recipient 07/2022
JOSEPH'S DREAMCOAT PROVIDES ADOPTION GRANTS TO FAMILIES IN THE UNITED STATES AND KENYA WHO ARE COMMITTED AND FAITHFUL CHRIST- FOLLOWERS AND FEEL LED TO FOLLOW GOD'S CALL TO ADOPTION.
Davie and Mary Katherine Burbach always knew adoption would be part of their family's story. Even on their first date, the couple talked about the value of human life and the right of every child to have a loving forever home. "We see adoption as an opportunity," shares Mary Katherine. "It's an opportunity for a brave mother to make a difficult yet selfless decision, and an opportunity for a family like ours to open our hearts and our home in the fullest way to a child in need of a loving home and stable family."
Mary Katherine worked in a pregnancy resource center and witnessed the heartache mothers encountered when faced with difficult decisions about the pregnancy and the future of their child. "While adoption is full of grief and trauma, we believe hope, love, and resilience can grow in the life of a child," she reflects.
The Burbachs received an adoption grant from Joseph's DreamCoat for domestic infant adoption, and the family of four has become a forever family of five. The newest member of the family has a big brother and big sister, and two parents who have been ready to say "yes" to adoption for almost a decade. Says Mary Katherine, "We desire to adopt because we believe it is part of our family's story as we've prayed and sought God's heart...it has been beautiful to see God provide."
THE NEED IN THE USA:
More than 115,000 children in the foster care system are eligible for adoption in the United States; most will wait at least three years for an adoptive family.
Around 20,000 of those children will age out of foster care each year without being adopted.
Adoption in the United States can sometimes cost between $10,000-$60,000.