Help restore hope Firsthand
You can impact the life of a child by going on a mission trip. When you join us on a short-term mission trip, you gain a deeper understanding of God's heart for the orphan. You also have an opportunity to respond in meaningful ways to the needs of our ministry partners.
Why Go?
Witness first-hand the work God is doing to redeem brokenness


See your financial support at work

Meet the kids Orphan Outreach exists to serve

Come alongside ministry partners to encourage them and help carry out their mission

Learn more about the hardships these children face and how you can help

Come home changed and moved to action
What will you do on a short-term
Mission Trip?
Orphan Outreach mission trips mobilize individuals and churches to serve orphans and vulnerable children at Orphan Outreach's partner programs. You could:
Share the Gospel and discipleship
Train and encourage caregivers, teachers and pastors
Teach English and supplementary educational subjects
Train teens and graduates with independent living skills
Minister to children with special needs and HIV/AIDS
Host medical clinics
Build houses, stoves and water filters for families living in extreme poverty
Provide food, water and other important aid to people who work and live in impoverished communities
Consider where God might be leading you to go, and why.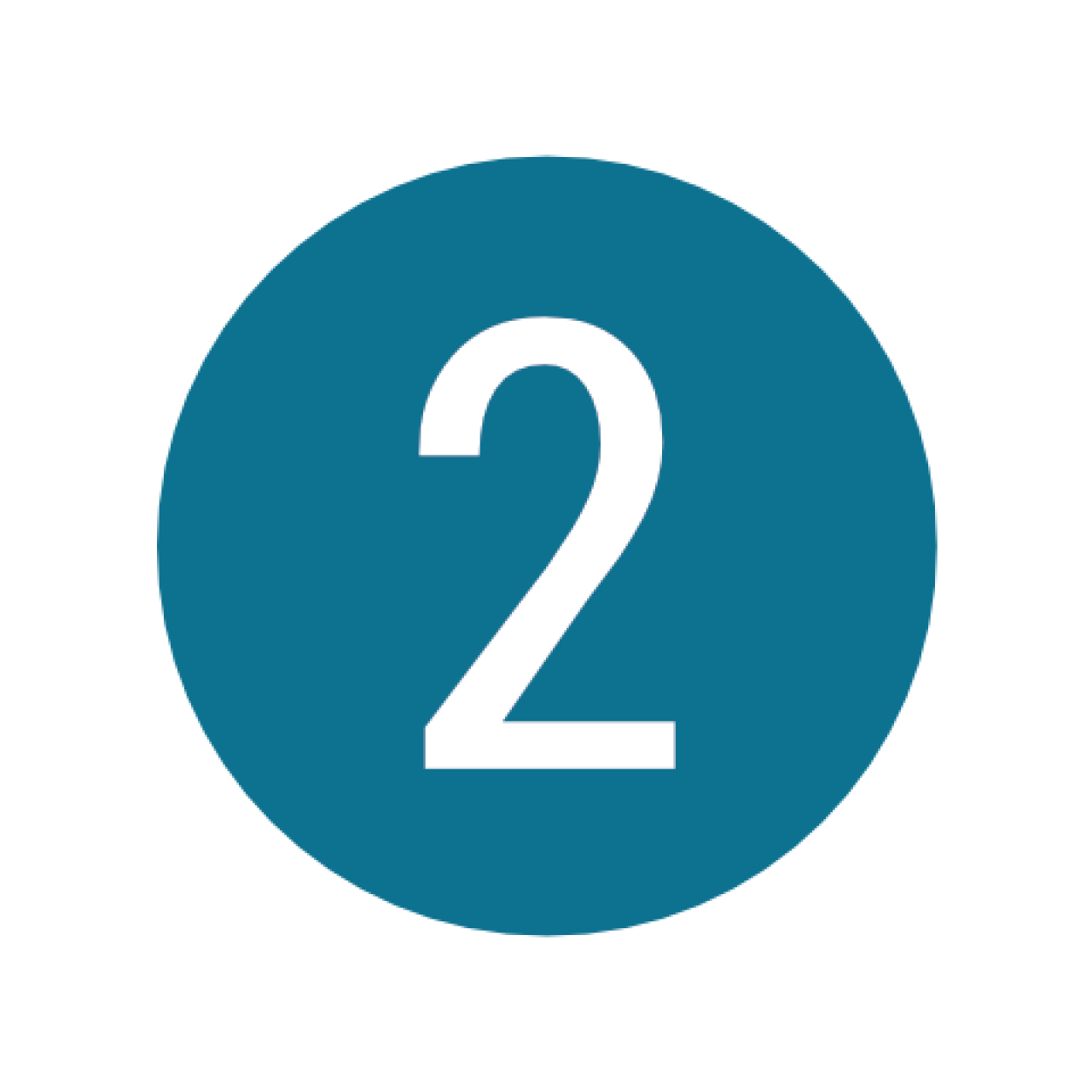 Join an upcoming trip or schedule one for your group here.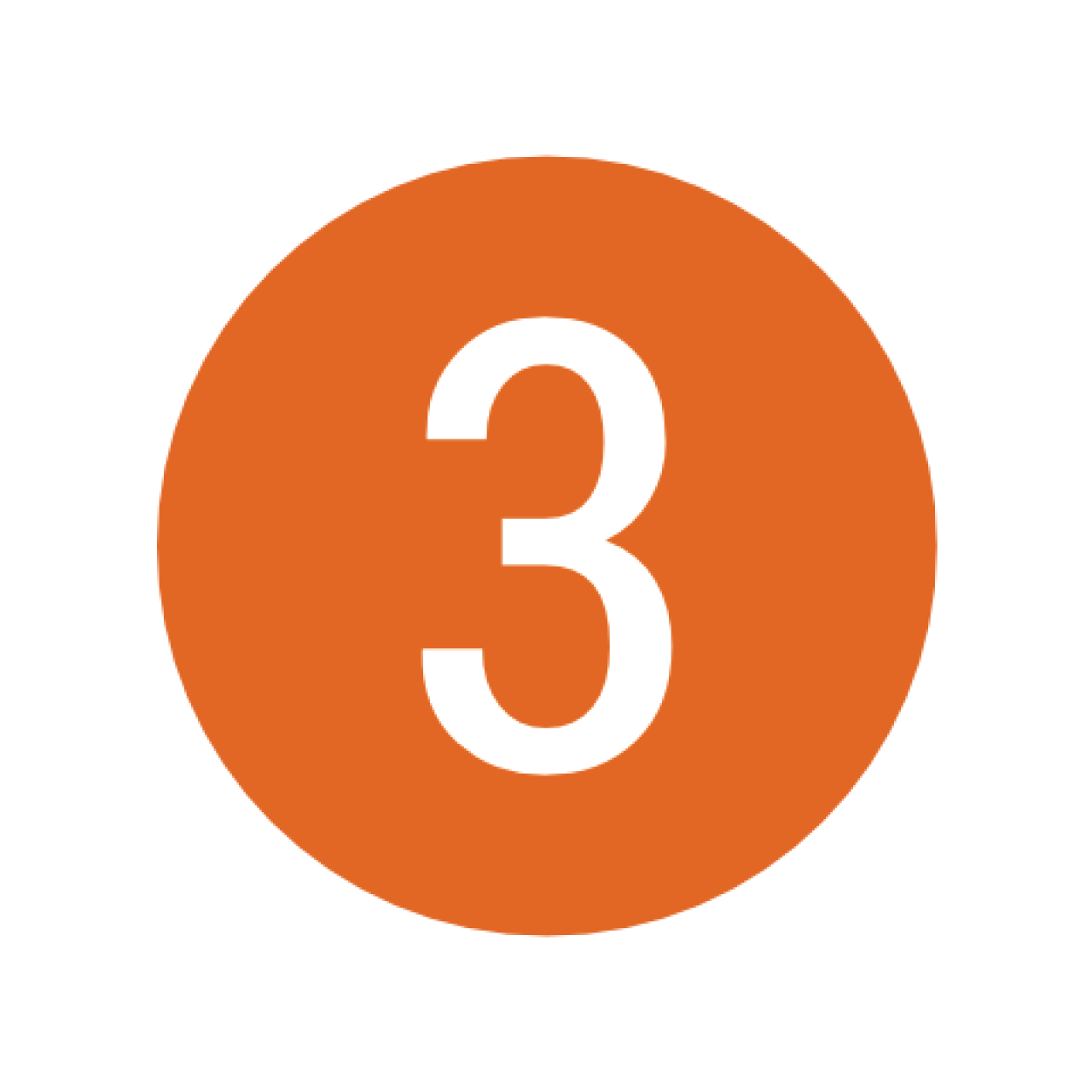 And fill out an application online.


85%

of all

personal salvations

happen before the age of 18, and the more startling fact is that

80%

of those decisions are made

between the ages of 4 and 14

.
General Mission Trip Questions
You can complete our online missions application by selecting the trip you wish to apply for in the search feature above. Once you submit your completed application, you will receive a confirmation email and our Missions Department will follow up with you.

In recognition of the vulnerability of the children Orphan Outreach serves and the increasing incidents of crimes against children in general, all trip applicants 18 years of age and over will be required to submit a background check screening. Our screenings will search for any offenses for both federal and current county level.

Volunteers must be at least 12 years of age. Any minor traveling without a parent or guardian must have parents complete and return Parental Consent forms. All minors must travel with a parent or guardian (guardian must be known and approved by the parent/s) to travel with Orphan Outreach to all countries and ministries. Here are questions we would like all parents to discuss and process if considering whether or not your child should accompany you on a mission trip.

What is the objective for this trip? If you are going to minister to children, will your own children take away from your ministry experience? How will your child react to your focus being on other children?
Is your child mature enough to handle seeing and being around poverty situations and rough environments?
Is your child able to travel well? Can they endure long days and possibly hours on a bus? Are they able to eat different foods and at different times?
Some OO trips involve work projects. Is your child able to independently work on projects and activities with little supervision?
Is your child flexible? Can they handle schedule changes?
How will your child's presence affect the other members of the mission team? Will they take away from the experience or add to it?
Children in the programs OO works with come from fragile backgrounds and often do not have proper medical care. Are you comfortable with your own children being around possibly sick children?

Your trip land cost includes all in-country expenses (meals, lodging, in-country transportation, bottled water, secondary travel insurance, cultural events, visas if applicable, taxes, tips, and fees). The only items not included are personal spending on gifts, souvenirs, and extra snacks or drinks.

We do advise that you carry backup/emergency cash/credit card that can be used for emergencies while you are in transit between home and the country you are serving in.

As a volunteer with Orphan Outreach, you can become the hands and feet of God's love to meet the needs of the fatherless and share with them the unconditional love and hope we have through Christ. Each group will work to meet the needs of the children based on their specific skills and calling while building relationships, reinforcing the message of Christ's grace and redemption, discipling and encouraging the children and caregivers.

We highly recommend that trip participants consult with their personal physicians and/or travel specialist. They can recommend any vaccines, according to one's own personal health history and location of travel. Trip participants are also encouraged to read health information and recommended vaccines for each country on the Center for Disease Control and Prevention (CDC) website (www.cdc.gov).

The cost of your trip includes secondary insurance that covers emergency medical healthcare (*$100 deductible on medical policy/deductible can change without notice). If there were a serious illness or accident, staff would be available to immediately transport you to a safe hospital or clinic for quality health care. Most of the minor discomforts and illnesses that occur during international travel can be taken care of with over-the-counter medicines. Consult your doctor or pharmacist for medicines to help you adjust to potential health issues. If a serious illness or injury should occur, travel will be arranged back home, and if necessary, travel insurance provides medical evacuation and/or some assistance with these costs.

Our missions office stays current on safety and political issues through the U.S. Department of State updates (http://travel.state.gov/) and international staff. We are aware of potential warnings and take precautions as we travel in country and make decisions so as not to risk our volunteers' health or safety. Some amount of risk is inherent with international travel, but we make every effort to stay informed through a variety of sources and continue to pray for each of our volunteers and mission trip groups.

Your trip will be led by a trained Orphan Outreach volunteer leader or employee from the U.S. Once a team arrives in-country, a local ministry staff joins the team to assist with all aspects of leading the team during the week.

Volunteers will receive training preparation prior to their departure, including information on the country, culture, language, how to best serve children and families in the ministry program(s), what to pack and the details of your trip. Your trip leader will also guide you as you process the mission trip experience while on the trip and when you return.

Orphan Outreach requests that trip participants do not add personal travel days before or after their mission trip. Personal travel creates a burden and responsibility for OO to make sure participants are safe and meet up with the team. However, we understand that mission trip travel does provide the opportunity to do extended travel. OO is not responsible for helping arrange logistics for these personal side trips, whether within the country of service or to another country. If trip participants choose to travel before or after the mission trip, they are required to sign the Additional Personal Travel Days Liability Waiver, which will be provided. Please consult your Missions Coordinator with questions if you would like to add personal travel days at your own expenses and coordination.

Yes. It is a trip participant's personal responsibility to verify their cell phone provider's coverage in the country they are serving. Most lodging accommodations do also provide WIFI that trip participants can use as needed to communicate.

All photographs and social media content should focus on promoting dignity and respect in what is captured and written.

You are allowed to take individual photos of and with the children. Such photos should be for personal use only (i.e. sharing with family, supporters, fellow trip participants). Posting on social media sites should be discussed with your trip leader. This does not apply to photos provided to Orphan Outreach for use in communications about your trip or the ministry.

Certain countries may have additional restrictions on posting photos online according to their country's laws. We must respect the authorities in each place by adhering to these guidelines. For example, at orphanages in Guatemala you cannot post ANY individual photos (including selfies) of the children on the Internet or any social media. This does not apply to schools or community programs where your team may be serving.

OO requests that location services be turned off on mobile devices, cameras during the trip.

Protection of the children we serve worldwide is one of our most important focuses of Orphan Outreach. Please refer to our child protection policy for details.

Speaking the local language of the country you are serving in is not required. Your team will always be accompanied by an in-country leader and translators (as needed), and they will be able to help you communicate. We do recommend learning some short phrases to use while you are serving on the mission trip.

Often individuals on teams or those supporting a trip participant will want to donate items for the team to carry into the country. At times, our staff may ask teams to provide specific needs based on the locations where they will be ministering. It is our desire to be strategic in how we distribute aid within a community and to be sensitive to the long-term impact it could have. Specifically, you may not give cash to individuals or programs during your trip. All donations should be given through the OO Plano office to allow for tax receipts and to protect financial accountability for the in-country NGO and OO. Consult your mission coordinator and/or trip leader before leaving on your trip and during your trip with any questions you have about donations.

We encourage sponsors to visit their sponsored children on an Orphan Outreach mission trip as well as to see the communities and ministries where Orphan Outreach is working. Orphan Outreach will try to accommodate visits, but cannot guarantee a visit with a sponsored child. Visits must be arranged through Orphan Outreach only and cannot happen outside of Orphan Outreach-sponsored trips. Once you are approved for a trip, please let your trip leader know you would like to connect with your sponsor child.
Financials
Trip payment deadlines are available on the web page you used when you signed up for your trip and are also accessible in the trip details of your missions account. It can be helpful to put these on a calendar as you sign up so you will have them in front of you! To check the payment deadlines, log into your Missions Account, click "View Trip Details", all deadlines or items needed from you are listed on this page. If you are ever unsure, contact your Missions Coordinator or Team Leader.

Supporters of your trip can donate to your account by either 1) submitting a payment online, 2) mailing in a check, or 3) contacting the mission office.

1. If someone would like to submit a donation online direct them to our website. Give them your name and tripcode. Your tripcode can be found in your Missions Account, an example might be GU20-07WOW1 or KE20-01IDV. If you are not sure, ask your Missions Coordinator or a member of the Missions Staff. EFT payments help reduce credit card fees for Orphan Outreach, but whatever method is easiest for the donor is fine!

2. Checks must be made out to "Orphan Outreach" and include a note with the recipients name and trip code. Mail is slow to the Orphan Outreach office building, so please allow at least 7-10 business days for receipt and 5-7 business days for it to be posted in your account. Checks should be mailed to the below address.

Orphan Outreach - Missions Department
2001 W. Plano Pkwy, Ste 3700
Plano, Texas 75075

3. To make a payment by phone, call the missions office at 972-941-4440.

Once your application is marked as approved you can see all received donations in your Missions Account. Please allow 5-7 days for donations to be posted.

Yes! Click here for a page about raising support to get some ideas of where to start. If you need further guidance, please reach out to your Missions Coordinator or team leader for help!

Do not send cash through the mail. Instead, send a money order for the total cash amount that you have received. Include an itemized list of each donor name, mailing address and amount given so that tax deductible receipts may be issued. If you write a personal check on behalf of donors that send cash, you will receive a receipt but we will not be able to send a receipt to your donors.

People who make financial contributions for volunteers traveling on a mission trip will receive a receipt for their donation. As a volunteer who is paying your own way on a mission trip, a significant portion of your cost may be tax-deductible. Please consult your personal tax advisor with respect to tax deductions.

There are a few options the trip participant may choose if extra funds are raised:
1. Donate the extra funds to a team member who is struggling with fundraising. This can be a huge blessing to your team member and help everyone be able to go!
2. Use the extra funds for a mission trip by the end of the following calendar year (i.e. If you raise $150 extra for a trip in July of 2020, you can use those funds on a trip that takes place before the end of 2021)
3. Donate the extra funds to be used by your mission team for projects or supplies for the ministry activities
4. Donate the extra funds to Orphan Outreach for general use, a specific program, or a specific country.
5. Start sponsoring a child and use the extra funds as your first few payments. You can learn more about sponsorship here.

Orphan Outreach is a 501(c)(3) tax-exempt organization. Donations and contributions are tax-deductible as allowed by law. Under IRS regulations, contributions made to Orphan Outreach that are designated to a mission trip or support for a mission trip participant shall be considered a gift to Orphan Outreach. All gifts to Orphan Outreach are the sole property of Orphan Outreach and to the extent permitted by law, shall be considered as a charitable contribution for federal income tax purposes.

As mission trip gifts are donations to Orphan Outreach, no gifts/payments will be refunded. In the event a mission trip participant cancels or a trip is canceled by Orphan Outreach for any reason, gifts are given to Orphan Outreach to support the mission trip will go to support a future mission trip, other mission trips and/or ministry costs.

Each acknowledgment of a mission trip payment/contribution will have appropriate language to indicate the charitable nature of the payment/contribution – similar to the following:

This contribution is made with the understanding that Orphan Outreach has control and administration over the use of the donated funds. We commit to manage your gift with integrity, and we will use it to meet the represented needs in the most effective way possible. Should the project you are supporting become sufficiently funded, your donation may be directed to other projects that are most closely aligned with the original intent of the donation.

Gifts to Orphan Outreach become the sole property of Orphan Outreach. A gift to Orphan Outreach is a charitable contribution for federal income tax purposes to the extent permitted by law. Tax deductible gifts cannot be refunded. In the event you do not participate in the mission trip, gifts to Orphan Outreach will go to support other mission trip and ministry costs.
Trip Logistics
Our missions office works with a travel agency to help purchase international airfare for each volunteer. Traveling together as a team is logistically easier and provides the opportunity to get to know each other better. However, if you would like to purchase airfare on your own through frequent flyer miles or through the internet, you will be required to arrive on the same flight or earlier as the group and will be required to submit a copy of your airfare itinerary to our missions office before purchasing your airfare. You are responsible for communicating your travel plans with our missions office so that we can ensure you have transportation from the airport if you do not travel with the group.

Orphan Outreach requests that trip participants do not add personal travel days before or after their mission trip.

All mission trip participants are responsible for the cost of their checked baggage. When traveling internationally, most airlines allow passengers to carry two checked bags at 50 pounds maximum. The cost of checked baggage depends on where you are traveling and your status with the airline. For the most up to date baggage allowances and fees, please check with each airline you are traveling on.

Occasionally we may ask trip participants to carry humanitarian aid and items needed for ministry in the country. To save the cost of having to pay for the second bag on the return flight home, you can stuff a bag inside your other bag. Please ask before leaving behind a bag in your country of service.

A valid passport is required to travel to any international location that Orphan Outreach maintains ministry. Your passport will need to be valid for 6 months beyond the travel dates. To apply for a passport, go to this website, https://travel.state.gov/content/travel/en/passports.html

Visas are required to travel to some of the countries where Orphan Outreach operates. Some of these include Russia, India, and Kenya. Orphan Outreach will assist you with the visa process where possible.

In addition to your application, trip participants will be required to complete electronic paperwork (liability waiver, mission trip agreement, photo release). A copy of trip participants passport bio page will also be required. Additional paperwork will be required for minors if traveling with a guardian (non-parent).

Orphan Outreach includes in the cost of the trip a low-cost volunteer missionary insurance during travel days for each mission trip. Coverage includes AD&D, Medical*, Disability, Emergency Medical Evacuation, Crisis Management, Security Evacuation, Repatriation, Personal Property*, and General Liability coverages. *(These items have a $100 deductible.)

Transportation is arranged with local private transportation companies that provide vans and buses to move teams to/from airports, hotels, ministry sites, and other locations. In some countries, transport between sites may be through local airlines to reach remote ministry sites.

Most accommodations for teams are made at local hotels close to ministry sites that have been approved by local staff. As a default, accommodations are set for double occupancy. Single occupancy can be requested where possible at an extra cost. Some accommodations are located on the ministry sites, and this allows teams to stay in group style accommodations.

Orphan Outreach will provide bottled water for use at hotels, transit between sites and throughout ministry time.

Space is provided on the application to allow you to list any food allergies and/or dietary restrictions. Each country has very distinct, local cuisine and determining ingredients, etc., is not always possible. In-country staff are provided with a list of dietary needs/restrictions, and they do their best to accommodate these needs. However, this is not always possible. We suggest that you bring snacks that may supplement your dietary needs.

Teams will typically spend ministry time at one location and look something like this:
Morning Breakfast/Devotion
Travel to ministry site (unless staying at ministry site)
Ministry time
Afternoon Lunch (on-site or at restaurant)
Ministry time
Travel to hotel
Evening Dinner/Debrief