Let There Be Light!
— Ronne Rock · Friday, February 5, 2021 —
We are honored to partner with Porter's Stores in West Texas as customers are invited to "round up" their grocery bill to serve the orphaned and vulnerable with Orphan Outreach. In 2019, more than $140,000 was raised with simple pocket change. The funds were used around the world to provide for urgent needs, program expansion, and new endeavors—including this powerful story that is changing the lives of students in Nairobi, Kenya.
---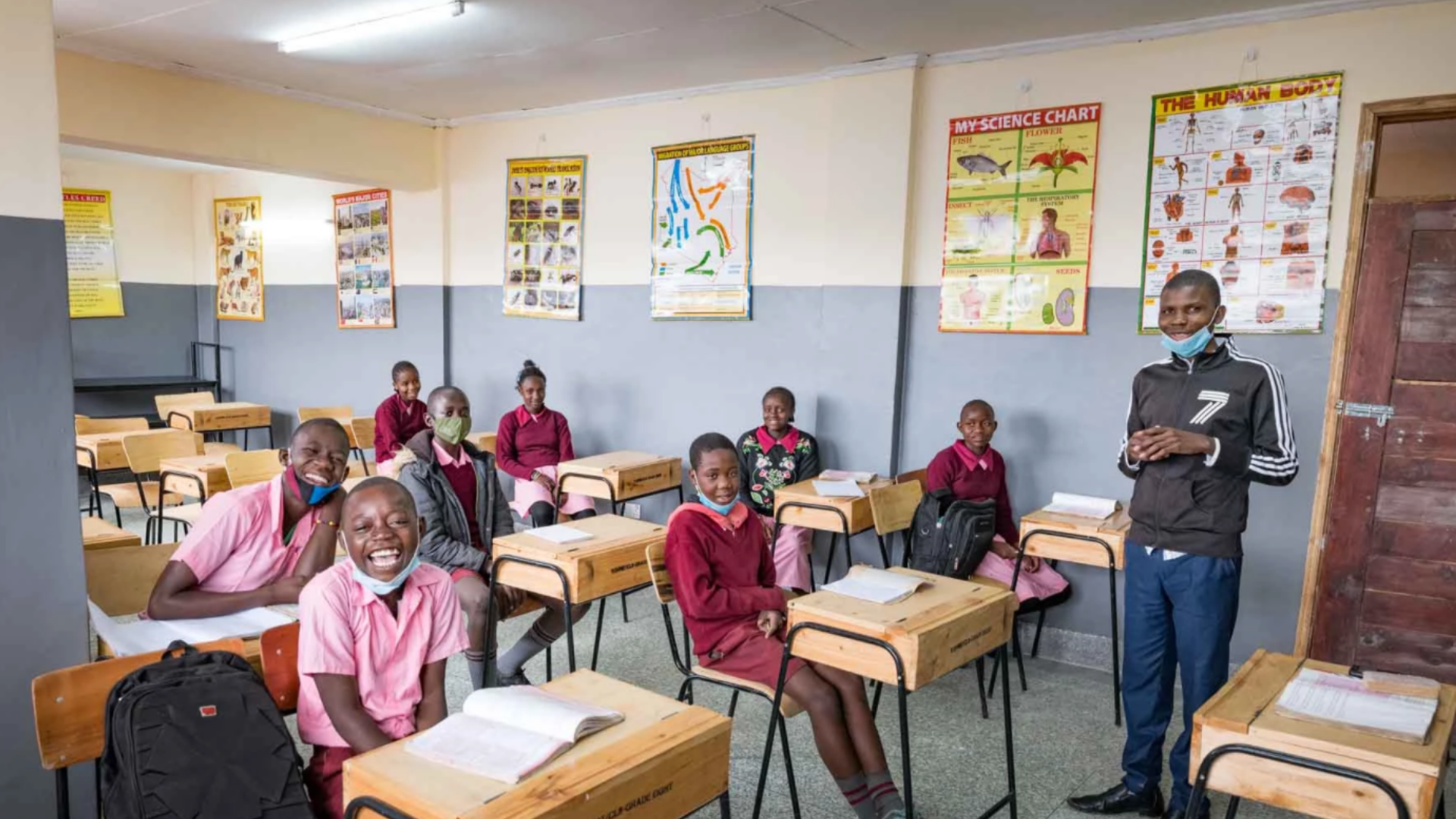 The school bell rings as students flock to enter the doorway. It's a new semester at Patmos School after a long season of waiting and wondering when classrooms would once again be filled. A global pandemic meant the school would transform into a distribution center for food and clean drinking water, and teachers would create learning kits for use at home. But now the students are returning, dressed in uniforms and personalized masks and toting backpacks filled with supplies.
It's a new day. And thanks to the generosity of supporters around the world, Patmos has a new school to honor it.
Even as life changed for so many families living in Mathare slum in Nairobi, Kenya, workers continued to diligently work on the three-story building that now offers education and holistic care for more than 120 students. There is a kitchen and dining room, enough classrooms for everyone, and a large area for recreation. And unlike many buildings in the community, there is light.
Solar panels line the roof of the building, placed there to ensure Patmos has the electricity it needs for classrooms and computers and cooking. Construction equipment is virtually impossible to use on the narrow and rutted dirt streets of the slum, so the panels were installed by hand, one at a time.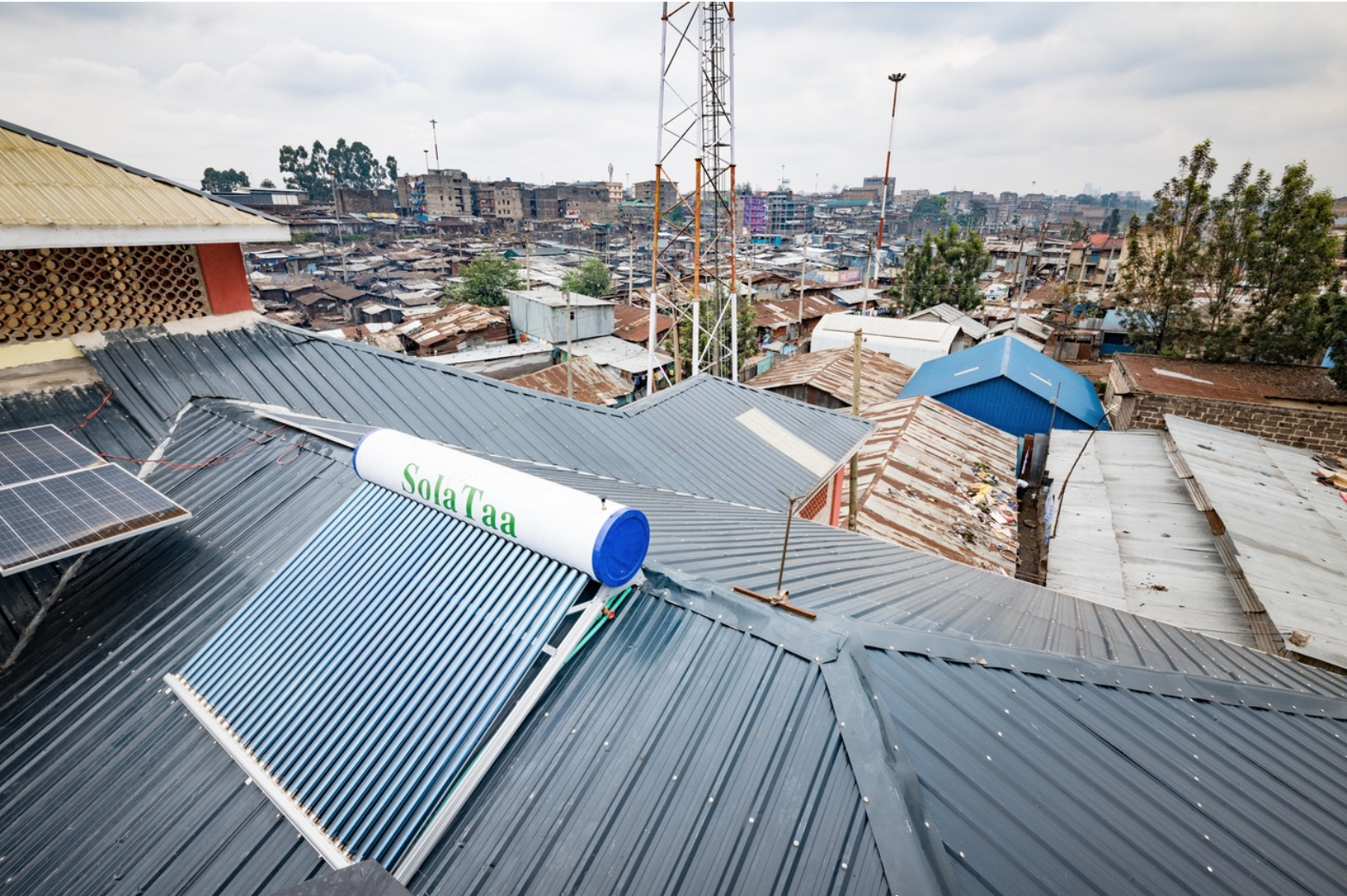 When Judd and Cobi Porter learned of the need for the solar panels, they knew it was a perfect way for Porter's customers to help. Your Round-Up donations in 2019, along with individual donations made by families throughout West Texas, ensured every panel was paid for and installed.
"In this slum of 750,000, the Patmos School is truly a beacon of light and hope! Most people have no electricity and if they do it is scarce, unsafe and unreliable," shared Amy Norton, Vice President of Strategic Partnerships for Orphan Outreach. "Solar panels assure that enough electricity is stored and always available, rain or shine! It is needed not only to light the classrooms and power the computers, but to keep the water well pumping and provides a luxury for these students and families, hot water! It also provides light and security to the community even at night from the outdoor lights on the building.
"When the urgent need for the solar panels was shared with Porter's, they immediately stepped up to help provide the support needed. From all of us at Orphan Outreach both here and in Kenya, a heartfelt thank you to everyone who gave through Porter's Roundup in 2019. Your donations are providing light, water, and electricity for students and families of the Patmos School today for years to come!"
---