Making a Way to Help People Give
— Mary Kathryn Tiller · Monday, February 1, 2021 —
---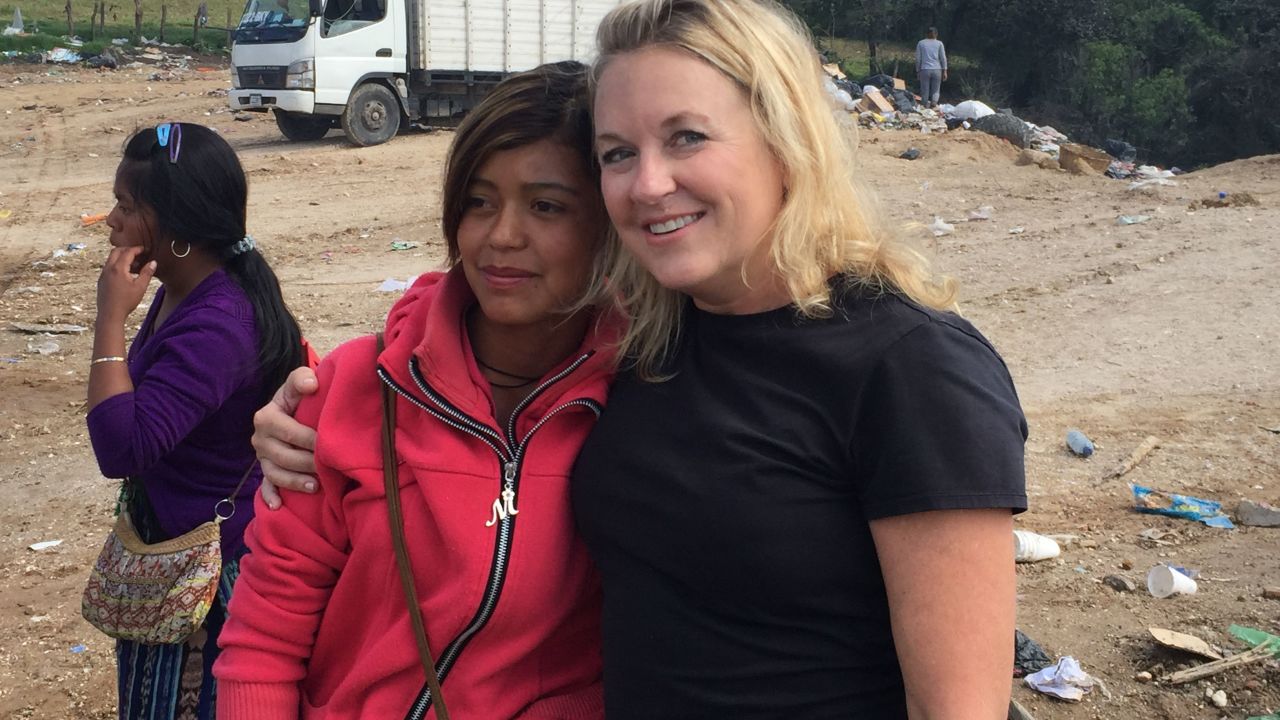 Our need, or lack, often pushes us to be creative—to find new ways to solve existing problems. If 2020 encouraged Bev Berry to do anything, it was to get creative. Having observed the growing hardship around her, Bev was determined to find a way to help others continue to give, even when their budgets were tight.
"There are so many great charities and organizations out there, and they're all needing support. But a lot of people are out of work or are struggling to pay for groceries. They're just not able to give like they had in the past. As I was thinking about this, it occurred to me that maybe I could use my business as a way to help people give," Bev explained.
Bev has been a realtor in the Dallas/ Fort Worth area for the last eight years. She's recently committed to making a donation to Orphan Outreach in honor of any client who either buys or sells their home with her or refers a friend.
"Since I have such a deep relationship with Orphan Outreach, I'm thrilled to have found a way to bring some exposure and extra funding to their work," shared Bev.
Bev's involvement with Orphan Outreach is indeed deep. While Bev has chaired several fundraising events over the years, her first encounter was with Women for Orphans Worldwide (WOW), the ministry's national volunteer auxiliary.
"I attended a WOW luncheon for the first time about five years ago," Bev remembered. "The people at my table were all my best friends and by the end of the event, we had decided to go on a short-term mission trip together. I took my family (I have two boys and a husband) and we went to serve in Guatemala. It was life-changing. It really opened our eyes to see first-hand how orphans and needy families live there. On the way home from that trip, my youngest son said to me, "We are going back next year, right?' and that was like 'O.K. if this little guy is pushing to go back then I suppose we are!' And we've gone back every year since. This past year would have been the first time my oldest couldn't come with us, as he was heading off to college. We hated to have the trip cancelled. We plan to go back as soon as we're able."
Since 2015, Bev, her family, and the same small group of friends have traveled to Guatemala to care for orphaned babies, install stoves, and serve the children at the Community Outreach Center. For Bev, the greatest joy of returning each year is seeing the familiar faces.
"It's really just amazing to walk in and see a welcoming face at each of these ministries. For instance, every year we go to the Ravine and I get the chance to visit with and pray for a young girl named Beverly (just like me). We only spend a few minutes together, but we always recognize each other and it's just wonderful to see her, year after year," Bev shared.
Once home from their first trip, Bev began to look for state-side opportunities to serve with Orphan Outreach.
"I'm kind of an all or nothing person—once I commit, I go all in," she explained, laughing. "So, I started by serving with the WOW Dallas auxiliary. It's a really wonderful outlet for fundraising and spotlighting the work Orphan Outreach is doing. This year, I was a co-chair for our benefit, and of course with COVID we had to do things differently. We ended up doing a virtual happy hour event, a Night of Gratitude, and it was a super success! Organizing it was definitely different and a challenge, but I'm thankful to have been a part of making it happen."
In the past year, the funds raised at events like these, went directly towards Orphan Outreach's COVID relief efforts, helping the ministry provide nearly two million meals to children and families around the world in 2020 alone.
"In the United States, we have all kinds of safety nets—food banks, homeless shelters, government assistance. While those are far from perfect—it's at least something. In most of the countries Orphan Outreach serves, there is none of that. So, the funds we raised went directly towards providing food and basic needs for the families and orphans in the communities we serve," Bev explained.
Bev also chaired the Children's Hope Dinner in 2019.
"The Children's Hope Dinner is Orphan Outreach's major annual fundraiser. It's a wonderful evening where we get to dress up, enjoy some good food, listen to an inspirational speaker, and donate through a silent auction. The year I chaired we hosted Jason Witten, who is a child advocate and former tight end for the Dallas Cowboys. We always look to invite speakers who have a personal tie to orphan care or child advocacy."
Bev believes events like these are the perfect way to get to know the organization as a whole. She sees it as a place to learn about their mission, get to know the staff members, and hear about the variety of ways you can get involved.
"One of the things I love most about Orphan Outreach is that it is truly a global ministry. I tend to spotlight Guatemala because that's where I have served, but we're in India, Kenya, Nepal, Eastern Europe, Honduras, and the US."
Bev plans to continue traveling and serving with Orphan Outreach in the coming years. She knows, whether in lack or in plenty, God's call to serve the orphaned and vulnerable child remains.
"It's been wonderful to serve at each of these events. I love volunteering, whether it's going into the villages and building a stove or putting on a fancy dress and introducing more people to an organization I love. There's just a sense of pride I have for all the work they do. I love being a part of it. And I'm excited to have found a way to use my business to serve my clients and Orphan Outreach at the same time."
Are you looking for a creative way to get involved with Orphan Outreach? Whether you are right here in Dallas or half a world away, there are so many ways to help us restore hope. And if you're ready to buy or sell a home in the Dallas area, Bev would love to visit with you! You may contact her at Bev.Berry[at]alliebeth.com or (214) 205-4993.
---