There are people around the world who love...
— Mary Kathryn Tiller · Tuesday, December 18, 2018 —
---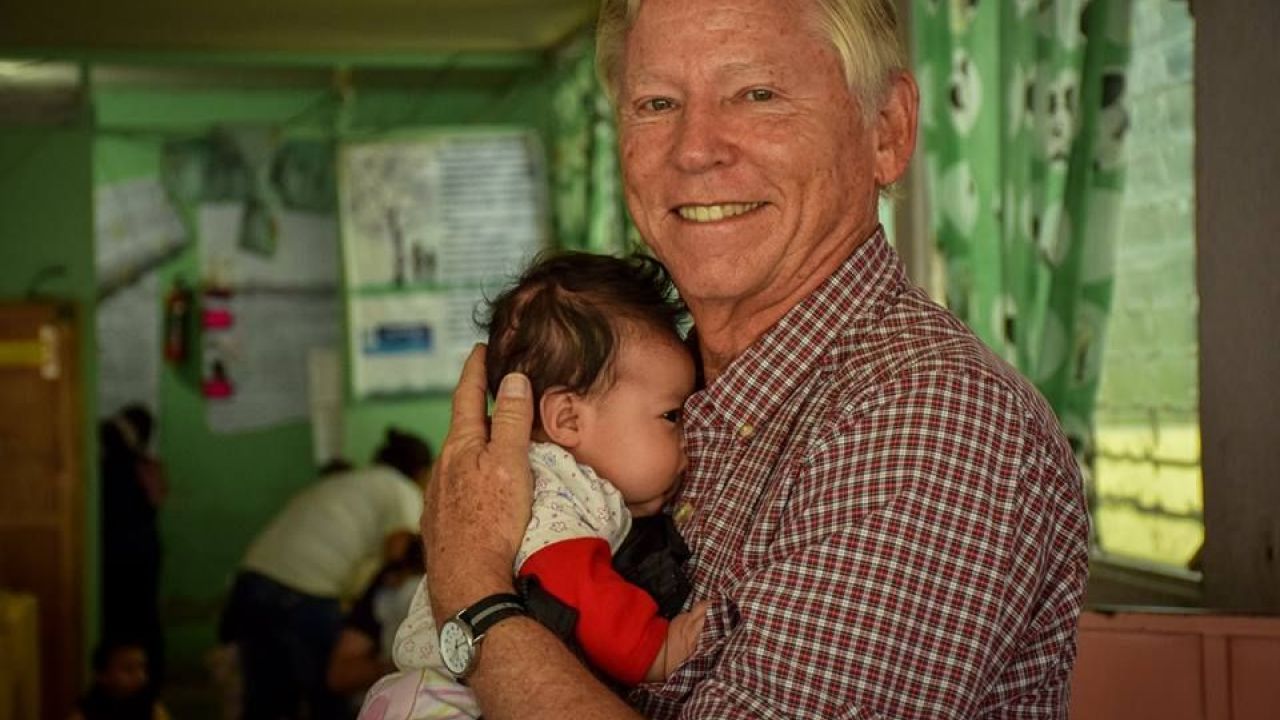 With minutes left before his crew began their return trip home, Bob Beams flipped the switch on a brand new washing machine. Cheers were heard around the room as water began to flow into the drum. Beams hugged Lourdes and Teresa Murguia, the owners of Little House of Refuge, as tears ran down his face.
Bob and his team had traveled to Guatemala to complete a few construction projects for the privately owned orphanage, including installing a hot water heater and washing machine. "It seems like a small thing in a way, but those ladies were doing the washing by hand for about thirty to forty kids!" said Bob. For him, accomplishing these kinds of tasks for the Murguia sisters is a lifetime passion fulfilled.
Bob was born and raised in Fort Worth, Texas. He attended college at East Texas State University and upon graduation served as a pastor for several years. He eventually felt called to go into the field of social work and obtained his masters through the University of Texas at Arlington. After eight years of working in the welfare department he moved into the world of real estate development, where he remains today. He and Lindy, his wife of fifty-four years, raised two children in Fort Worth, and frequently enjoy the company of their nine grandchildren. He has continued to serve as a volunteer through community ministries and his church.
One service role he is particularly passionate about is serving as a board member for Orphan Outreach. Bob was an early supporter of Orphan Outreach, having been friends with founder, Mike Douris, for many years. He has served on the board since 2009.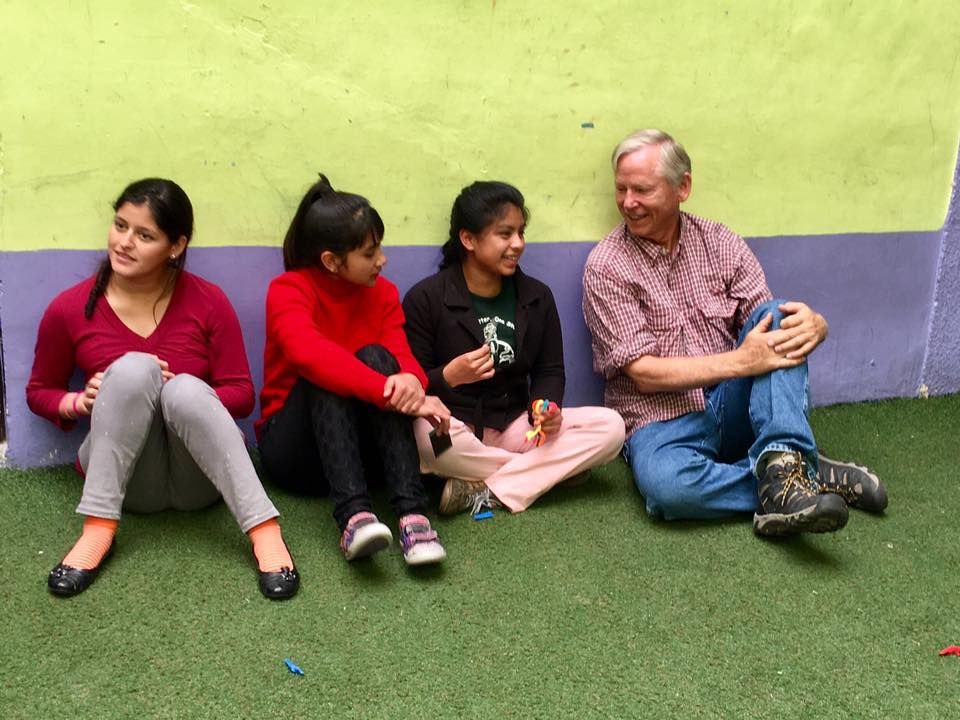 "It really is a passion of my heart to be able to serve," Bob said. "Orphan Outreach is serving thousands of children around the world. They are doing the best job of any para-church organization I know of. It's just a joy to be a part of it; whether it's sitting on the board or across the table from an 8 year-old, helping them with a math problem."
Having traveled twenty-eight times with Orphan Outreach, Bob has visited nearly every site under the organization's umbrella. Lately, however, his focus has been on Honduras and Guatemala. Returning to the same programs year after year has enabled Bob to develop ongoing friendships with the staff and children served in these areas. One child is especially dear to Bob. His name is David and he was eight years old when they met.
"David was in the third grade at the time and he was trying to learn subtraction. He was really struggling with it. He just could not grasp it. He knew they were getting ready to put him back a grade and he felt like a failure. So, I sat down with him for hours at a time, and it finally started donning on him what subtraction was and how it worked. Just to see the elation on his face was incredible. To be able to accomplish that one task meant so much to him. I checked on him over the years and he continued to do really well in school, getting mostly A's," remembered Bob.
According to Bob, this is what it means to serve orphans well: to meet their educational, financial and spiritual needs.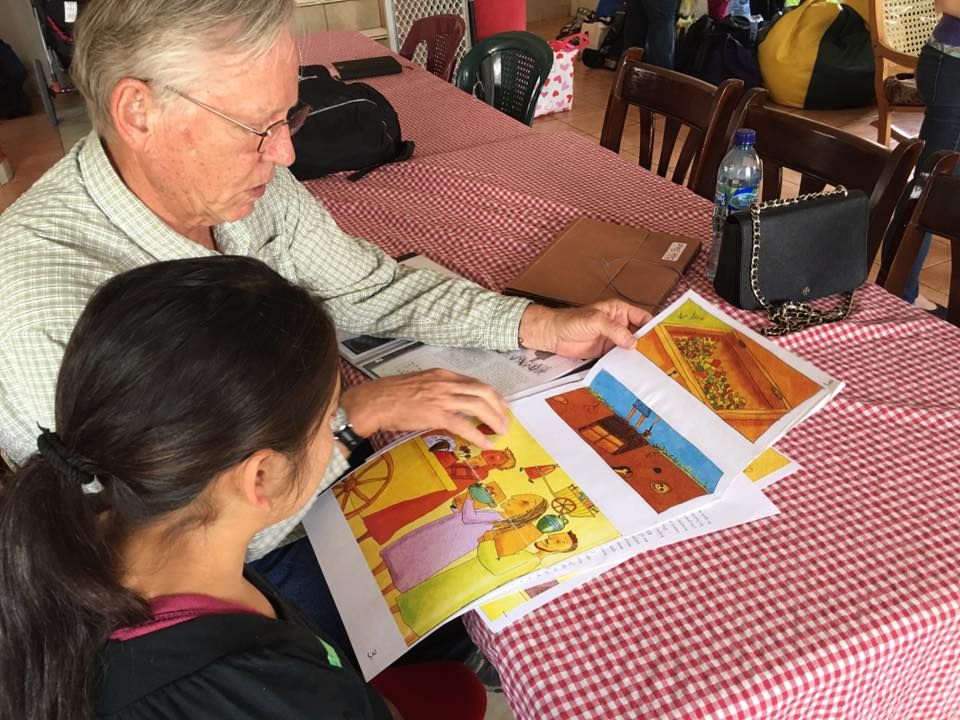 "I think as Orphan Outreach, and as individuals, we have to think about what we can bring to them that they don't already have," Bob said. "Finances are a big part of that. It's what enables us to create a space for new programs or hire teachers or social workers. The other part is being able to serve them spiritually, to encourage the leaders of these ministries in their Christian lives. We are able to help them see there are people around the world who love them, want to help them, and give them encouragement."
According to Beams, one of the most exciting aspects of watching Orphan Outreach grow over the years has been helping to evaluate potential ministry partners.
"I can think of a couple of ministries in Guatemala and Honduras that I've been a part of looking at in the very beginning stages. Seeing those come online as an ongoing, functional ministries is a real joy. It's very exciting."
Bob is proud of the progress Orphan Outreach has made since its founding, and hopes to see the organization continue on its path, working alongside programs and reaching out to more children. He prays the board also continues in its good work as a support to the hardworking staff of Orphan Outreach, and in sharing its stories with the community.
"You know, you can read books about ministry and watch videos. You can even talk to other people who have gone, but when you're the one who gets to go and hand a child a bowl of food, or help them with a math problem, or play with them, all those hands-on things, that's the real joy of it to me. Just to spend time with the kids." said Bob.
---