Restoration in the Heart of a Honduran Community
— Mary Kathryn Tiller · Tuesday, December 4, 2018 —
---
In the small town of La Paz, Honduras, two brave-hearted women looked around their community and saw a need. The children of La Paz, specifically from a small neighborhood known as "the invasion," were severely lacking in educational support. In 2010, Other women in the community joined them, and the group began tutoring a handful of children. Their desks were mats, and the classroom was a small house they were able to rent in the neighborhood.
"The story of how NiCo began is really what makes it unique and dear to my heart," explains Austin South, the Latin America Regional Director at Orphan Outreach. "Many of these women were not from the upper echelons of society. Some were even from the same community as the kids they were serving. I think it's a story for all of us, whether we're Hondurans in a little village or North Americans in a big city. It's a question of desire and the willingness to let the Lord use you. These women just wanted to make a difference in these kids' lives."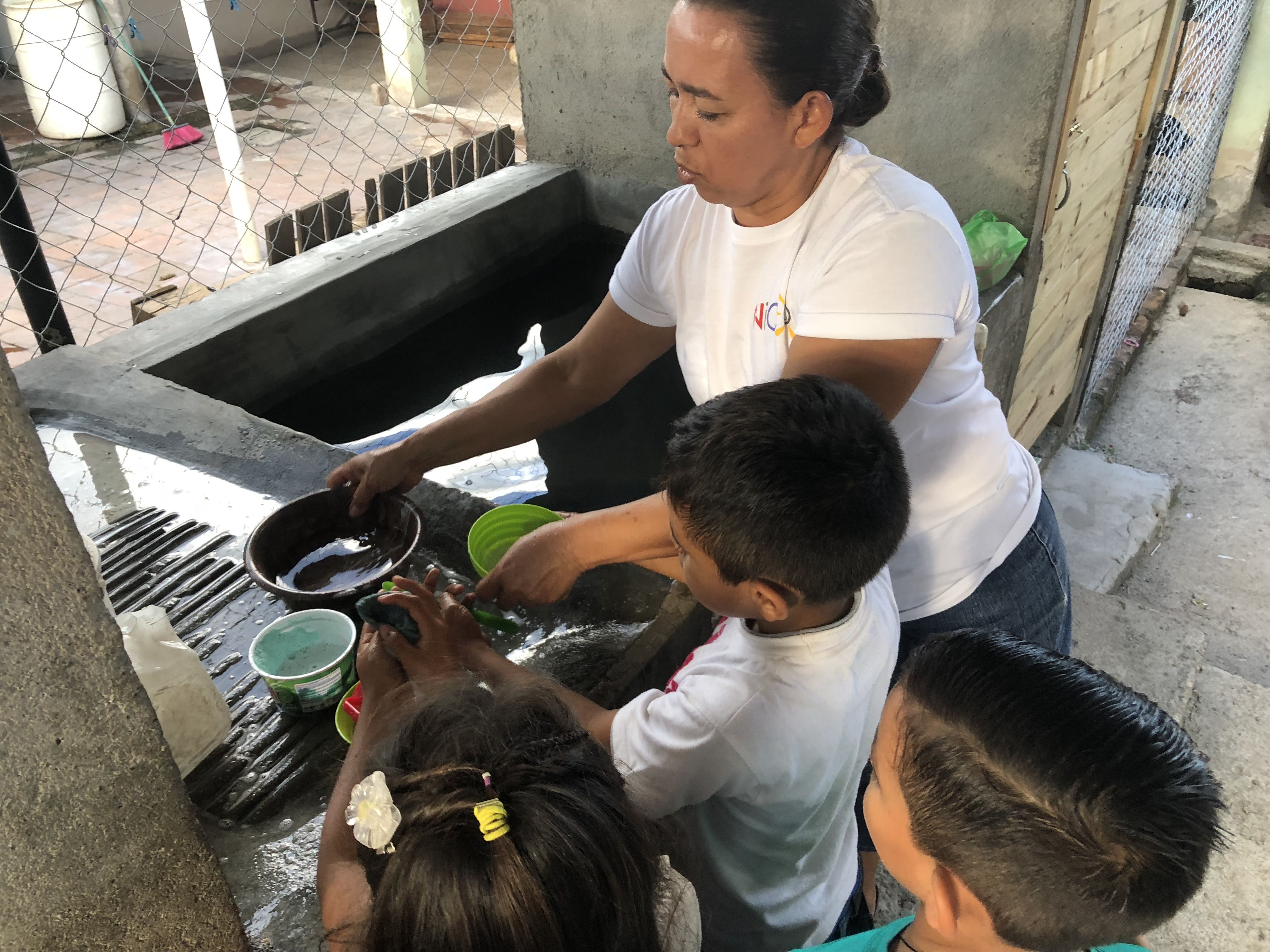 A lot has changed for NiCo (which stands for Programa de Desarrollo Integral Niño – Comunidad) in the last eight years. In 2016, the founders approached Orphan Outreach and NiCo was officially taken in under the umbrella of services provided in La Paz, Honduras. Since that time, Orphan Outreach has been able to aid NiCo with program design, fundraising, and operations. 
Since its inception, NiCo has served as a refuge for the twenty-five second and third graders who use their services. From tutoring to Bible classes, group and individual therapy, dancing and nutritional meals, the staff at NiCo takes every opportunity to demonstrate their unconditional love. 
"Life is chaotic for these kids, Austin says. "The schools are overcrowded and underfunded. Their home life is full of brokenness. Even for those kids who come from loving homes, food insecurity is high. NiCo needs to be a safe space for these children. When they come off of the streets and walk through that door, they are greeted with unconditional love, patience, kindness; with the fruits of the spirit. In the midst of this healing and restorative environment they can get their physical, spiritual, and emotional needs met."
NiCo hopes to one day serve all 450 elementary school children in the area through various programs and interventions. While plans had been set to expand the program in 2019, a path was unexpectedly paved this past summer to take a step towards that goal and begin serving twenty more students in fourth, fifth, and sixth grade. 
"The Lord unexpectedly directed us to end one of our partnerships in Honduras this year. Because of that, our staff's energy and focus was freed up to dive deeper into NiCo at a faster pace than we had anticipated." explains Katherine Cheng, Director of Programs - Missions & Latin America for Orphan Outreach.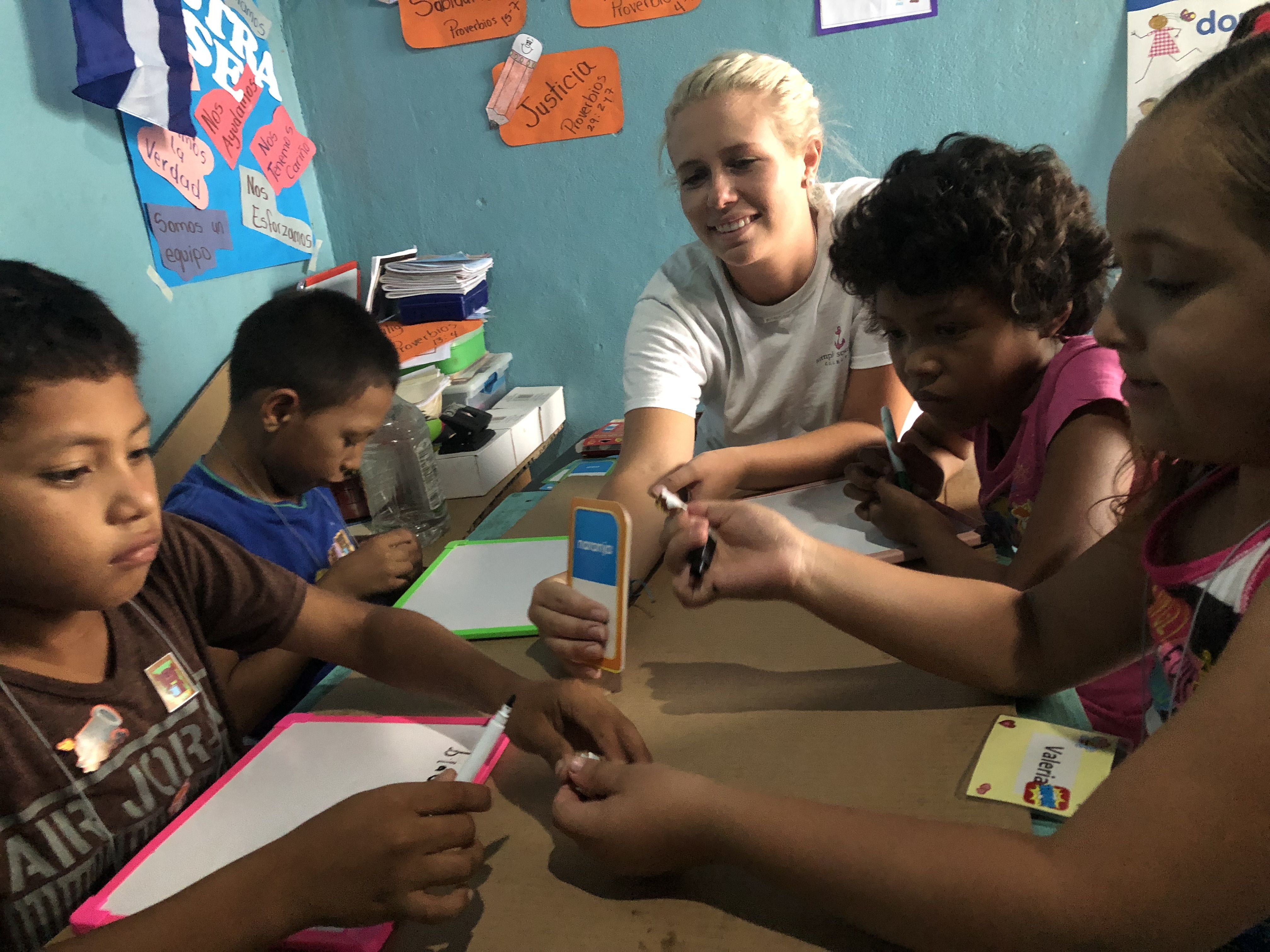 "Because so many of our sponsors and partner churches were already familiar with NiCo, it was a fairly natural process to carefully and intentionally transition funding and staff from our previous partnership over to NiCo." Katherine shares. "The Lord has been so gracious in giving us faithful partners who trust Orphan Outreach and what we're doing in Honduras. We have many groups and churches that are excited about what's going on."
And there is a lot going on! NiCo now serves forty-five first through sixth graders, four days a week through two-hour morning and afternoon sessions. The staff is excited about the opportunity to work with older children and to be able to provide continuity for those children who have been in NiCo previously. 
"[The expansion] is going to be of great help to our children and to the community in which they live. I think we are going to achieve significant, long-term learning in them. I feel happy, surprised and thankful for the growth our program has had," Bielcka Martinez, a NiCo staff member, says.
The kids are thrilled as well. When asked what they loved most about the NiCo program, their answers encompassed all aspects of the program: 
"I love to learn in the tutoring, to dance," Sherlyn Lizeth Lara Marroquin says. "I also love when North American teams come to visit the program. I always wants [sic] to be in NiCo."
Odalis Jireth Nolasco Chavez chimes in as well, adding, "I like the Spanish tutoring. I also like to play, draw and paint." She says she enjoys the meal when there are baleadas, and that she likes to talk with Vanessa (psychologist), Janette (administrative support), and Maria (in charge of educational initiatives).
Alba Cerrato, a parent of a NiCo student, also shares why she loves NiCo: "I love it because of the change it has produced on Rosa, in everything. Before she was very disorderly and had a very strong character but now I can see the difference. She helps me and she is very educated. I also love it because of the aid it gives us in many things. [NiCo] helps us in everything. I also love it because of the different ways in which the NiCo staff and tutors treat my daughter with love and teach the children the Bible. That is important."
For Austin South, the NiCo program goes beyond merely tutoring these children. To him, this expansion represents an incredible opportunity to invest deeper into their futures. 
"Being able to serve a child for five years means we have more time to instill the tools that they'll need as they walk through life. Our goal is not to get kids to have perfect grades; our goal is to teach kids critical thinking skills, self-regulation of emotion, the values of telling the truth, of taking care of themselves and their home, and respecting others. We can impact this community by helping children to become better equipped to face life." Austin says.
While 2018 saw many changes, Orphan Outreach staff is already looking at what God might have in store for them in 2019.
"We're currently in the process of finalizing our 2019 strategic plan for NiCo," Katherine says. "We're excited to go deeper and be able to bring more churches, individuals, and families along with what the Lord is doing."
You can support the work of NiCo by sponsoring the students! Meet them here! 
---