The Faith of a Child
— Mike Douris · Friday, March 27, 2020 —
---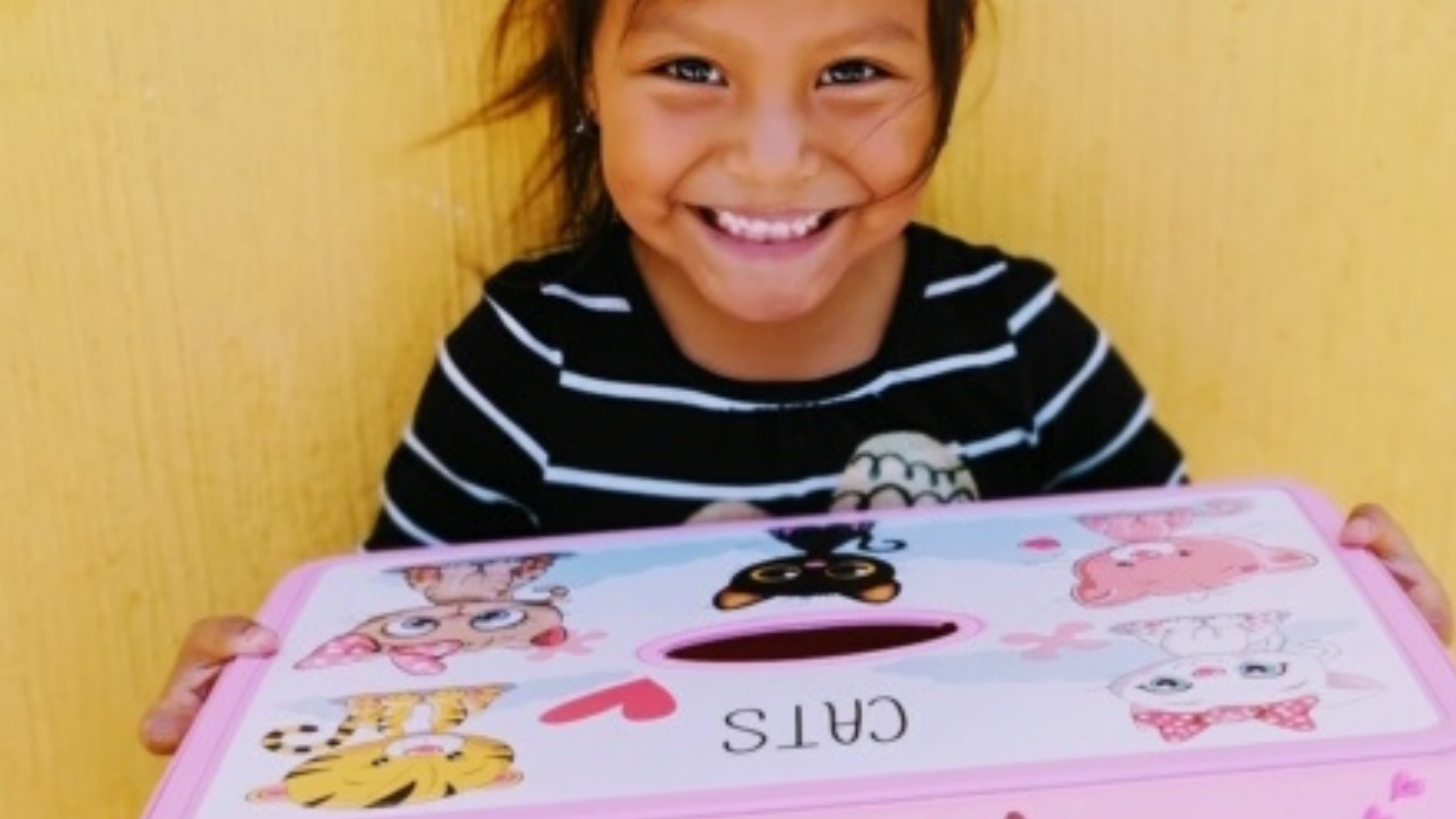 Just as the COVID-19 pandemic was growing in the United States, I was in Guatemala and Honduras spending time with our ministry partners. I was reminded once again of the many wonderful works the Lord is doing in Guatemala and Honduras through our great on the ground team. One of several things that happened on that trip was a situation that I feel really defined who Orphan Outreach is and what we continue to strive to be in all our programs. We have the incredible opportunity to partner with both the Guatemala and Honduras governments on welfare reform, in Guatemala with the central authority for adoptions and permanency and in Honduras with DINAF, the child welfare agency assisting in implementing a new foster care system.
While we were in tense deliberations on those issues, a young mom (who had been in one of the programs we support and is now on her own with her young child) called Brenda, our Guatemalan Director, in a panic and told her that she had been kicked out of the home where she was living. She had been homeless on the streets but had just found a small room to live. She was desperate having no food or anyway to survive to provide for her small preschooler Lolita. Brenda was on the phone with her as we finished our meetings. As soon as we finished our 'high level' meeting we went by where they were to assess the situation and provide some comfort to the mom and little girl. (I put "high level' in quotes because, as important as those meetings were, they paled in significance to the challenges facing Lolita and her mom).
We walked up the dirt trail through tin shacks and entered the place that Lolita's mom found to rent. The one room tin shack was sparse with one bed which we purchased for them and in the corner the few belongings they had stacked in bags. The young mom was obviously stressed but Lolita was bouncing around the room showing me her new bed and then digging into a small bag which had a few toys in it. She handed me one toy after another, and we played while Brenda and Austin, our Latin American Regional Director, talked to the young mom. I had the better end of this situation as Lolita laughed and played with me bouncing around the room like a top skipping across the floor.
As I was leaving, Lolita kept running up and hugging me and grabbing my leg in an attempt to get me to stay. As I slowly made my way down the narrow dirt path out of the slum area my heart just hurt for Lolita and her mom. I just wanted to stay and make sure they were okay. As we drove away, we began to make plans for what would be needed for Lolita and her mom. We decided one important item to provide would be a toy box just for Lolita where she could put all her toys and items that were hers so that no matter where she went, she would have something that was constant and always hers.
Our team is doing an amazing job with this fragile family and has been caring for them all through this pandemic crisis to make sure they are safe and cared for as well as making plans for their future stability. We were just sent a photo from Brenda of Lolita with a huge smile on her face with her new toy box. Brenda commented on how she is always smiling and happy in the midst of their difficult circumstances. I was reminded of Mathew 18:2-4 after the disciples try to stop a child from approaching Jesus and Jesus called to the child to come saying, "…Truly, I say to you, unless you turn and become like children, you will never enter the kingdom of heaven. Whoever humbles himself like this child is the greatest in the kingdom of Heaven."
We at Orphan Outreach are very aware that it is not only the children and families we serve that are in crisis, but also all of our staff, partners and you—our donors and volunteers who make Orphan Outreach possible who are sharing the challenges caused by the pandemic. We are praying constantly for all of the Orphan Outreach family and want you to know you are being prayed for by our team. We would love you to send us any prayer request you may have so we can be praying more specifically for your needs during this time. As believers, our prayer is for all of us to have the faith of Lolita, the faith of a child trusting that the Lord can make every provision and sustain us with a peace which surpasses all understanding knowing that all things will work together for good for those who are called according to His purpose. (Philippians 4:4-7, Romans 8:28).
---