Our church has traveled every year...
— Mary Kathryn Tiller · Tuesday, May 28, 2019 —
---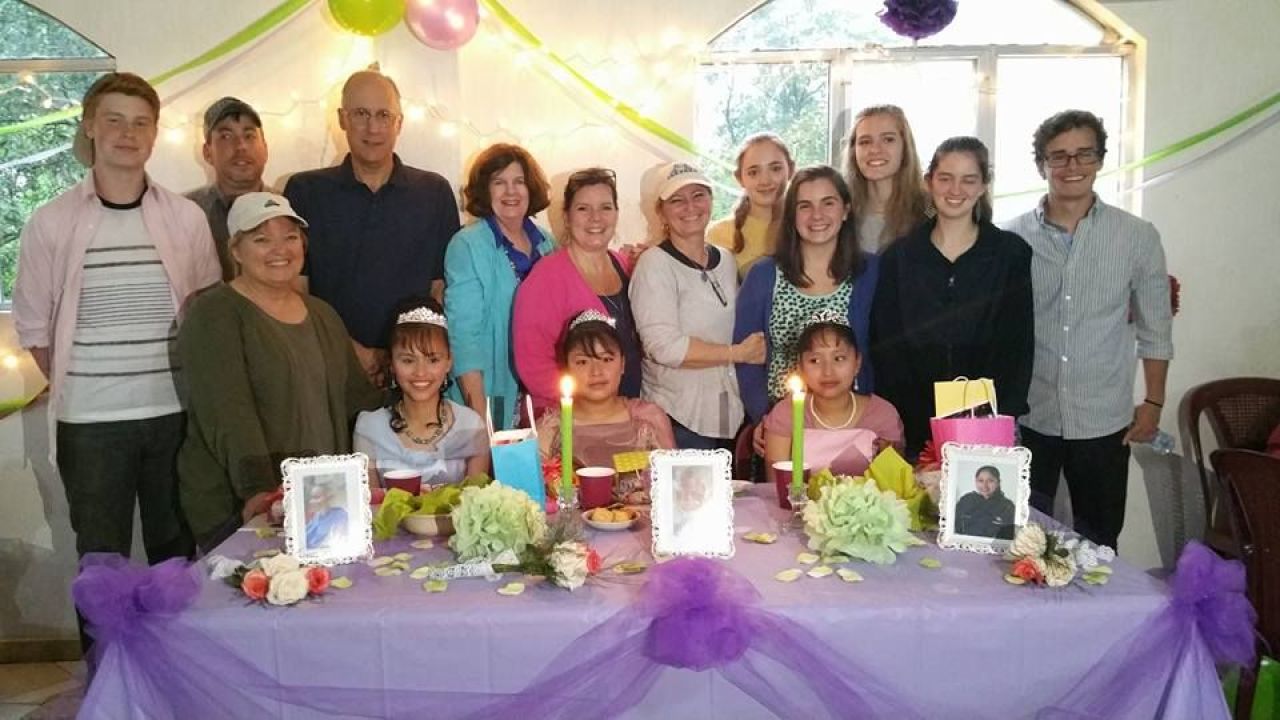 Angie Pearson has been leading short-term missions trips to Latin America for twenty-five years, but she hasn't always been so adventurous. In fact, before 1994, Angie had never been out of the country.
"I know it sound silly, but I'm a bit of a clutz," explained Angie. " So, even though my husband, John,  tried many times to get me to travel with him to Mexico, I had this indescribable fear I would do something crazy and be thrown in prison."
Despite her fears, God led Angie to say 'yes' when her good friend and youth pastor asked her to co-lead a youth trip to Mexico.
"At that point I was praying more about things before saying no. It took me several weeks but it was amazing how God worked in my heart to want to go. So, I said, 'yes', and that was the beginning."
Over the next fifteen years, Angie faithfully led annual mission trips for her church. As her three sons grew they joined her and when she and her husband established a church plant near their home in Fisherville, Virgina, Angie offered her passion and experience to their new church family.
In 2008, Angie was planning to lead another trip to Mexico, when John suffered a brain aneurysm. Needing to stay home and help him recover from surgery, she passed the mantle to her friend Christy.
"God had really laid it on Christy's heart to go on a trip, so she kept looking for mission trips. That's when she found Orphan Outreach. We've been traveling with them ever since."
While Angie never encountered any major problems taking groups to Mexico, she admits traveling with an established organization like Orphan Outreach has its benefits. In her experience, when things go sideways, it's wonderful having the support and oversight of a larger organization.
And in November of 2018, things did indeed go sideways. While Angie and her team were enroute to Guatemala, Volcán de Fuego erupted. Suddenly, her team was stranded in the Miami airport.
"We were all so upset. By the time you're on the road—you've prepared, you've packed—in your mind, you're already there. So sitting in the airport was very challenging for my team members. But we trusted the Orphan Outreach staff and let them determine if we needed to cancel the trip. After several hours they determined it was too dangerous and helped us find flights back home.
"There was a lot of sadness. We have such a relationship with Lourdes, Teresa and the kids at Little House of Refuge; we just love being there. We love to encourage and we look forward to being able to help ease the burden, however slight. I was sad for several weeks. But most everyone is going back this summer."
These deep relationships have been years in the making. Angie was on the first trip Orphan Outreach took to Guatemala to serve at Little House of Refuge. At the time, owners Lourdes and Teresa were unsure about the new relationship and were hesitant to allow strangers in to interact with their children. Within their short four-day trip, however, not only did Angie's team make a great deal of physical progress, they also made significant headway in earning the trust and respect of Lourdes and Teresa.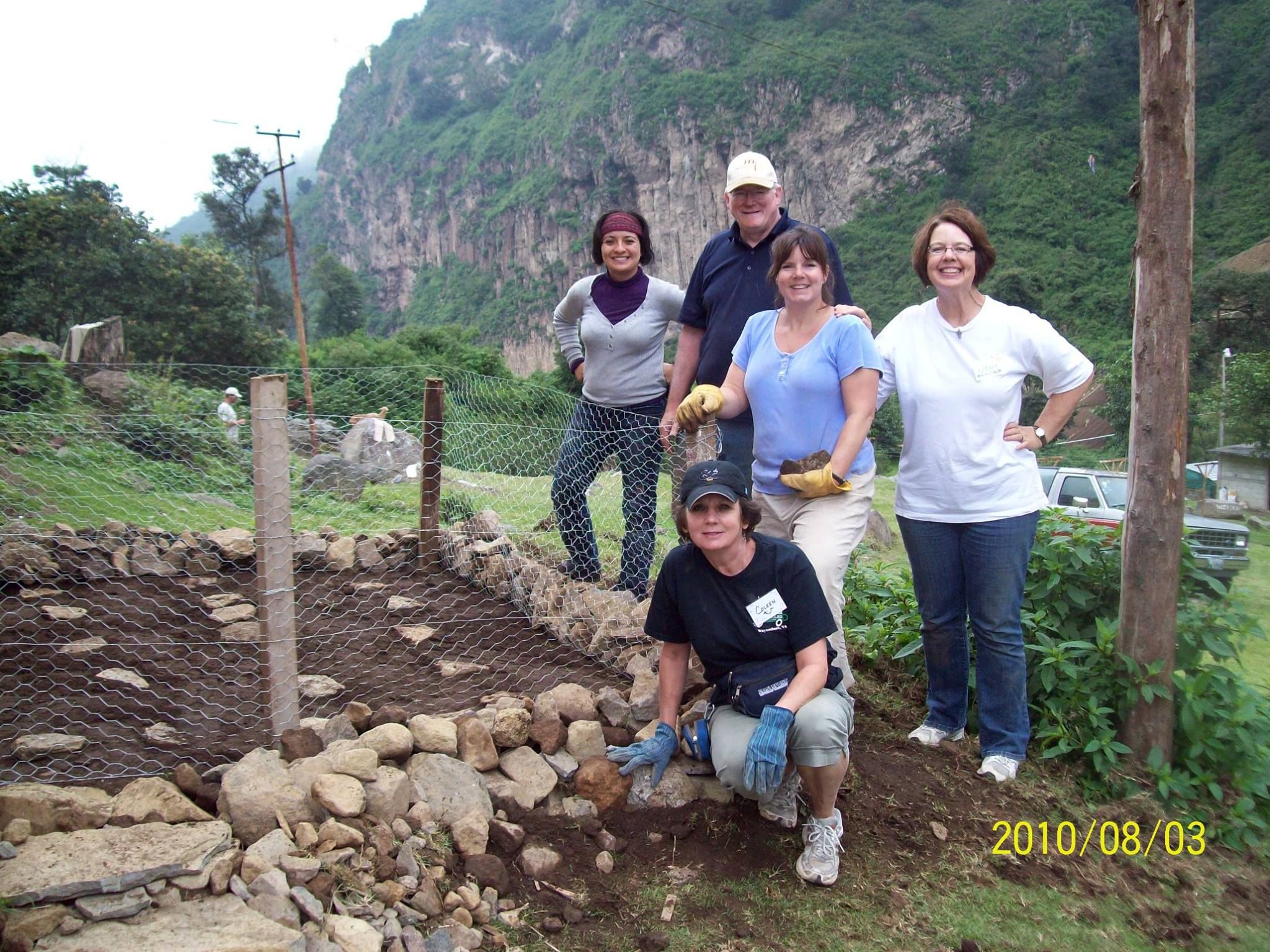 "We accomplished so much, even Mike (the founder and CEO of Orphan Outreach) was shocked by how much we got done. We built a chicken coop, purchased some chickens and rabbits, we stocked their pantry, fixed up their playground, planted a garden, and attended to some projects within their facility. It was by God's grace we were able to actually do everything in such a short amount of time."
Mike Douris later told the team how their love and service had "blown the doors wide open" with Little House, paving the way for a longstanding, flourishing relationship between it and Orphan Outreach.
Angie was so overwhelmed by what she had experienced, she met with her pastor requested their church build a relationship with Orphan Outreach. He agreed, and as soon as the sponsorship packets for The Little House were available, their church family sponsored nineteen of the forty-something children living there at that time.
"Since then, our church has traveled there every year. We often bring them gifts and they have sent us back videos and gifts, as well. One year, they sent a beautiful painting that one of the children had made. We framed it and hung it in our main entrance, with a plaque that says 'This came from Little House.'"
A soon-to-be grandmother of  five, Angie has no plans for retiring from her trips abroad. Leading trips has become a lifelong passion for her, one she plans to continue for as long as she is able.
"I just loving doing it. I keep praying I can continue to do it at least till I'm 70. I've taken people with me on these trips that are 68, 69. By God's grace I'm in very good shape, so I hope I can continue to be a volunteer leader at least until that time. Until then, I'm just keep moving forward, to see what God has for us."
---