We're going to give 100%...
— Mary Kathryn Tiller · Tuesday, May 21, 2019 —
---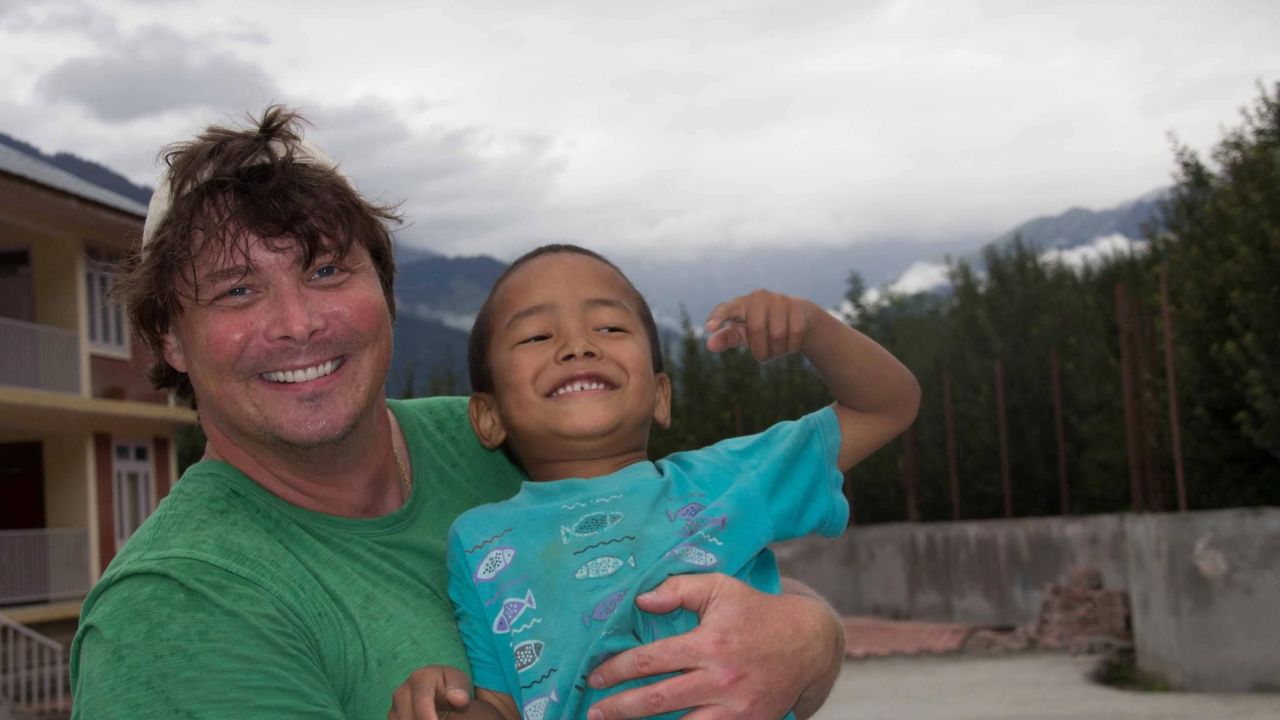 God has a way of meeting us in unlikely places and speaking life into yet unknown passions. This is certainly true for Blair Pogue, who in 2005, was serving as a reluctant missions director for his Sunday school class.
"Oh, I was a terrible missions director," laughs Blair. "I had no idea what I was doing which meant nothing was getting done. I was grateful when the church suggested I invite Natasha to come speak to our class. Then I could at least say I did something!"
At that time, Natasha Votyakova, who currently oversees Orphan Outreach's programs in Russian and Eastern Europe, was working with Mike Douris at Buckner International. While Blair thought Natasha's presentation would merely 'check a box' for his volunteer responsibilities, the Holy Spirit had bigger plans.
"Natasha spoke to us about Buckner's new operation in Russia, describing the terrible conditions there. She told us how the babies in these orphanages would sit in soiled diapers for days. They were using cloth diapers but did not have washing machines and couldn't keep up with the work. I had just had my first child at the time, so it was especially heartbreaking for me to hear," remembers Blair.
Moved by Natasha's stories, Blair began working with Buckner to raise funds for diapers. One month later, he found himself on an unexpected business trip to Europe with a 24-hour layover in St. Petersburg, Russia. Sensing the Lord's hand, he arranged to meet Natasha at an orphanage to see the conditions for himself.
"Natasha took me to Baby Home #2 and it had me hooked. I'll never forget it. I can honestly say the Holy Spirit hit me right in the heart. I felt such a heaviness, a need to get involved." he said.
Blair began taking regular trips to Russia, sometimes traveling three or four times a year. In 2007, Mike approached him with an idea to start a new orphan care ministry. He offered Blair a position on the board, and he has been serving there ever since.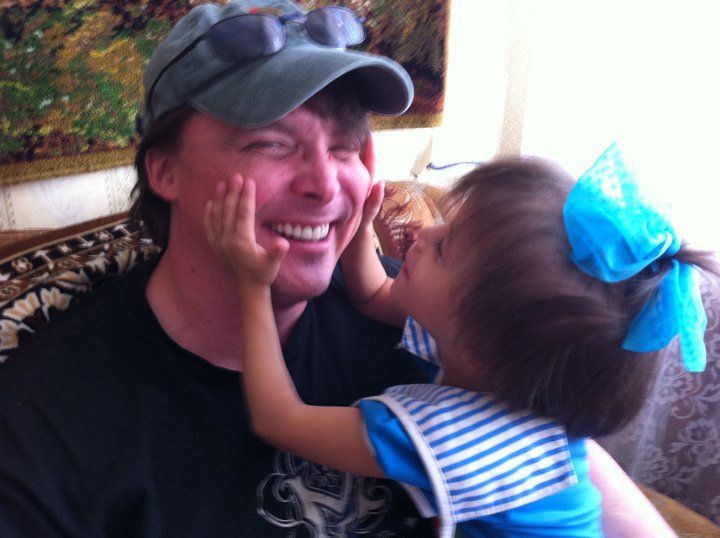 As Orphan Outreach's partnerships in Russia began to take root and grow, Blair traveled with the ministry to India to explore possible partnerships there. He became good friends with Uma, who would eventually join Orphan Outreach as a country director  and continued to travel back and forth, investing in the various programs.
Orphan Outreach has grown, and Blair has continued to work behind the scenes to solidify partnerships in India, Latvia and Ukraine. Most recently, he was a part of a vision team to Nepal, where they visited countless sites until finding just the right program in the slums of Katmandu.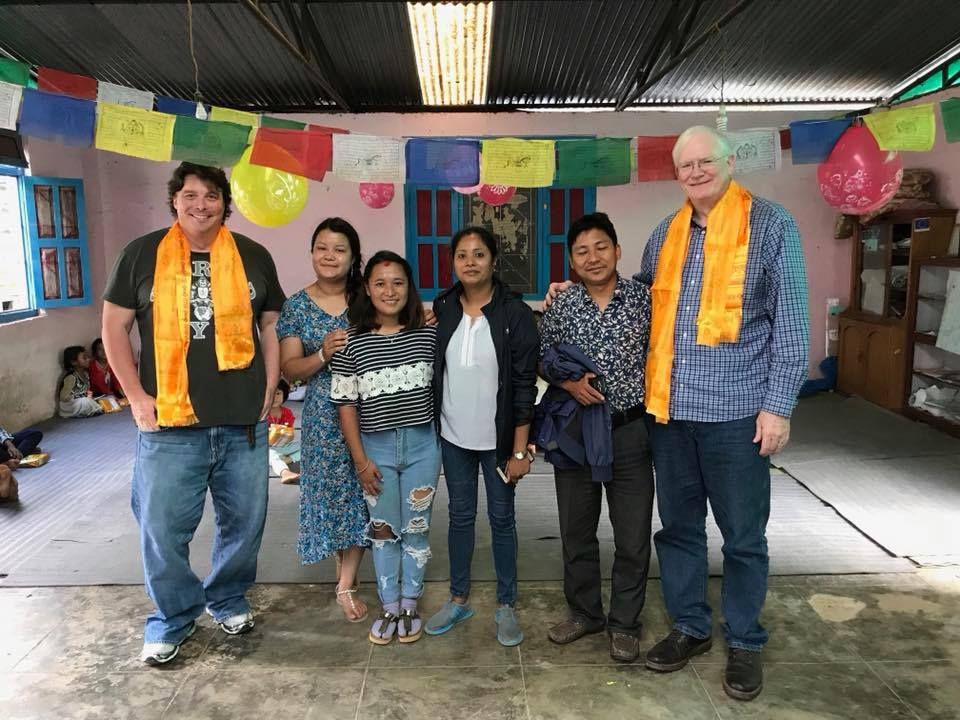 "Orphan Outreach never set out to become a huge ministry. We don't want it to become unwieldy to the point that we're not serving the children the way we originally intended. You know, if we're going to work in a country, we're going to give 100%. We're going to have the right staff on the ground, the right accountability, funding...everything.
"I know that Orphan Outreach gets approached with a lot of opportunities and it would be very easy to grow our operation, but the board is laser-focused. When we go somewhere new, we first ask, 'Is it where God wants us to be?', and then, 'Do we have the resources (the staffing, funding, and time) to do this well?'
"Nepal is the perfect example. It took three years for us to find the right program, but we were willing to wait. I pray we continue to keep that laser focus and keep making a difference. Every program and name we are associated with has the attention of the entire ministry. And it feels like we are making a difference." Blair explains.
According to Blair, his definition of what it means to 'make a difference' has changed over the years. Admittedly, in the early years, he thought serving orphans well centered on capital investments. He raised funds for diapers, building renovations, and apartment improvements. But over the years, he has come to see that investing in a relationship with the children, pouring into them, is really where the difference is made.
"Whenever Mike meets a group of kids, he will go around and say hello, hug, or shake hands with every one of them." Blair says. "He makes that personal connection and it imprints on that kid that they are worth something. You know, often they're in an institutional setting but eventually they'll have to go out in the real world. With our Russian Graduate Program, for example, we are able to help them get through that transition. We work with the kids and help them gain an education, maintain their health, help them find housing and work. We have social workers on the ground working with these kids weekly, if not daily. I've been doing this now for 13 years and it still amazes me how resilient these kids are."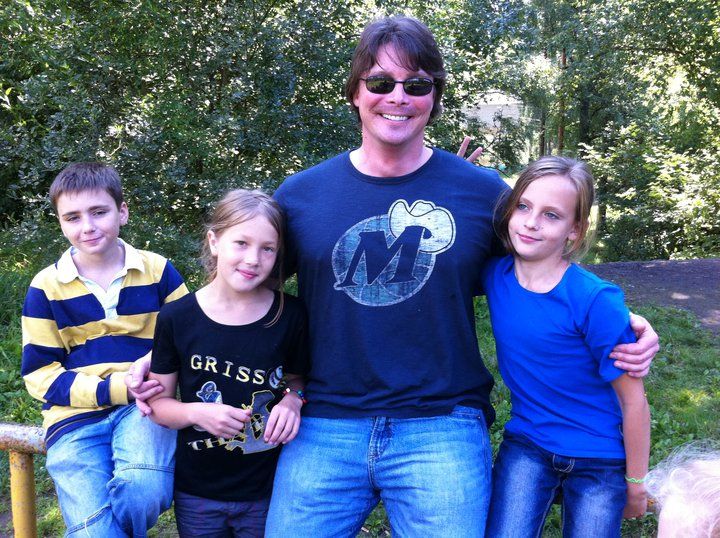 During one of his first few trips to Russia, Blair met three young girls living in Orphanage #9. Over the years, Blair maintained a connection with each of the girls, all of whom are now adults, living on their own, having earned degrees and getting jobs.
With three children of his own and a bustling capital investment company, Blair's travel abroad has slowed. But He is still fully active in the operation of Orphan Outreach and passionately serves on the board.
"Serving these kids is a blessing. If you want to feel the unconditional love of Christ, get to know one of these kids. They expect nothing in return and love nothing more than your attention."
---
Get to know the kids and serve orphans well by joining us on a mission trip. And remember, one of the great ways you can serve all the ministry partners of Orphan Outreach around the world is by becoming a James 127 Advocate. You tell the world you are part of a movement dedicated to doing what's in the best interest of a child. Your gift of just $10.58 a month or $127 a year allows Orphan Outreach to serve orphaned and vulnerable children worldwide, focusing on areas of greatest need throughout the year. You tell the world, "I stand for orphans." And you tell a child, "I stand for YOU." 
Become a James 127 Advocate now.
---