How God works in the midst of hardship...
— Mary Kathryn Tiller · Tuesday, June 11, 2019 —
---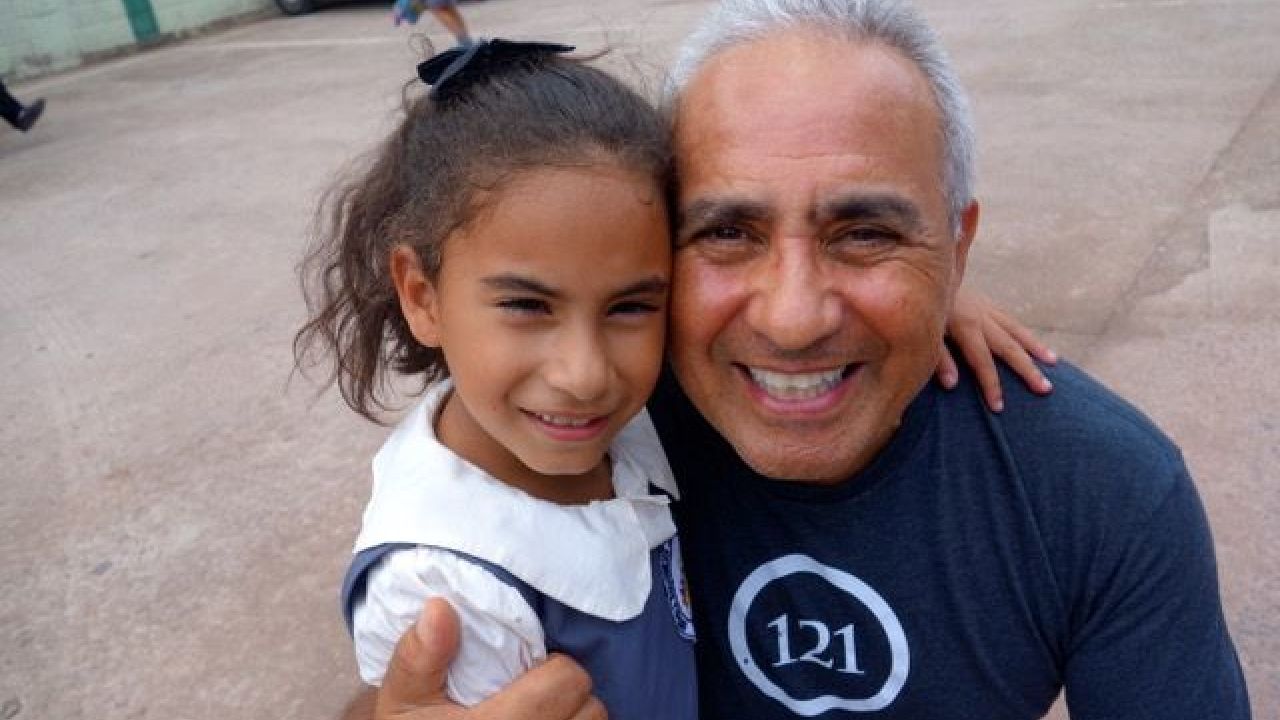 Growing up in Colombia and Venezuela, Luis Argote is no stranger to poverty. He has seen the pain and suffering caused by corrupt governments and a lack of resources. He has also seen incredible resilience and optimism even in the darkest of neighborhoods. It is these glimpses of hope that inspire him and why he feels the work of Orphan Outreach is so critical.
Luis and his family came to know of Orphan Outreach through CEO, Mike Douris. They attend church with Mr. Douris and traveled to Honduras with him on a short term mission trip several years ago. Luis and his family fell in love with the ministries they served there. Since that time, Luis has championed the work of Orphan Outreach and, five years ago, he accepted a position on the board.
"It's been an absolute honor to to serve on the board," said Luis. "It's made up of very committed Christian people who have only one objective: the expansion of God's kingdom in areas where you have children in orphanages, domestic violence, unstable political systems, religious persecution, and so on. You get an education serving on the board. You learn about everything that is going on in these areas, but you also get to see how God works in the midst of all the hardship to impact these kids. It is truly humbling."
Luis and Shanna, his wife of 27 years, are adoptive parents. Their sons, Mateo and Marco, were adopted from Mexico as infants. Luis's work on the board has been motivated by this experience and his deep commitment to the Word of God.
"You know, having two adopted kids who could have very well been orphans...it's extremely motivating. And, of course, God asks us to care for orphans and widows. If you look at James 1:27, that's a direct mandate from Jesus to serve orphans and widows; so, I think, you know, we're all broken people but when we serve orphans we are being compliant with God's Word." Luis said.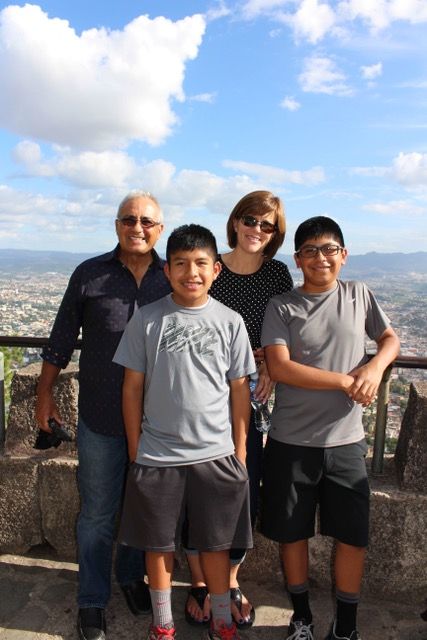 As an adoptive parent, Luis knows the blessing adoption can be. However, he also values the work Orphan Outreach is doing for those children who are being raised in orphanages.
"The ideal situation for us at Orphan Outreach is to create structure for the kids, to bring them the word of Christ, and to try and help them in any way we can while protecting what is familiar to them. That's the beauty of it. They don't feel uprooted, you don't take them out of their culture or away from their friends and family," he explained.
Luis has loved taking mission trips with his family. He has seen the impact these trips make on each of his boys, individually, as well as on his family as a whole.
"We have always traveled as a family. We have a heart for Latin America, so we decided to focus our efforts there. It's important for the kids to see what they could have become and to keep all the gifts and blessings we have right now in the proper perspective. In my view, those types of experiences have a tremendous impact on kids, so we always made it a point to travel as a family. Each trip brings us closer together. A lot of good things happen when you do mission trips as a family," shared Luis.
Luis and his family have spent most of their time in Honduras and have served at several of the ministry sites supported by Orphan Outreach. However, they have also spent time at the school next to the city dump, known as The Community Care Center in Chimaltenango, Guatemala.
"When you go to the dump it's black with smoke because they burn tires and other debris. So, there are fires all over the place. The smell is horrible because everything is dumped there, there are no controls or environmental rules or anything like that. You have all these people working in the dump in hoodies . They're black with soot and you have kids that are eight-, ten-, twelve-, years-old working with their parents, trying to find a little bit of plastic and to make ten cents a day in order for them to eat," described Luis.
"My wife described it perfectly the last time we went there, she said it's was like hell on Earth. That's what it feels like. Everything is dark in the middle of sunshine because of the smoke and the smell is horrible. But, you know, within all that filth and all that darkness there was a little boy who found a necklace in the garbage and gave it to my son, Marco, as a gift. You know, that necklace could have been worth twenty-five cents. It could have represented a couple of days of food for him and his family. There was no greater sacrifice for that little kid and he did it so willingly and so happily. It just proved to me, that even within hell on earth you have noble hearts. I think it's a great story demonstrating the impact of God in children's hearts. That moment was incredibly impactful for my family. That was nearly 10 years ago and my son still has that necklace."
This fall, Luis and Shanna will be transitioning into a new phase of life, as their oldest, Mateo, will leave for college to pursue his lifelong passion in aviation. They will also be stepping into a new business venture, leaving behind the international hotel industry and opening up their own restaurant.
"It will be an adventure," lauded Luis. "It's been a long time since I've had to prep food and clean bathrooms. But we are thrilled with the concept and fresh menu. I am looking forward to putting down roots, too. We have lived all over the world, it will be nice to settle in."
Despite these changes, the Argote family will continue their work with Orphan Outreach, helping it reach its mission to serve orphans well.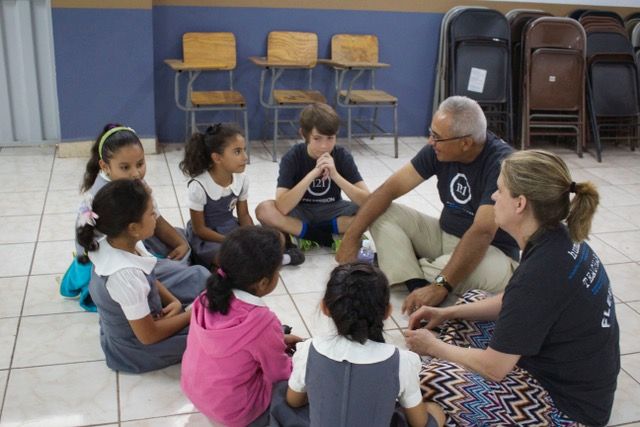 "I'm hoping to see awareness of Orphan Outreach grow over the next few years," Luis said. "My prayer would be that as a board, we continue to be inspired by the Word and by the guidance of the Lord."
If you would like to help raise awareness of the work Orphan Outreach is doing, invite a friend to join you on one of our upcoming mission trips.
Click here to see where we are going next.
---