Guatemala has changed us...
— Ronne Rock · Tuesday, September 5, 2017 —
---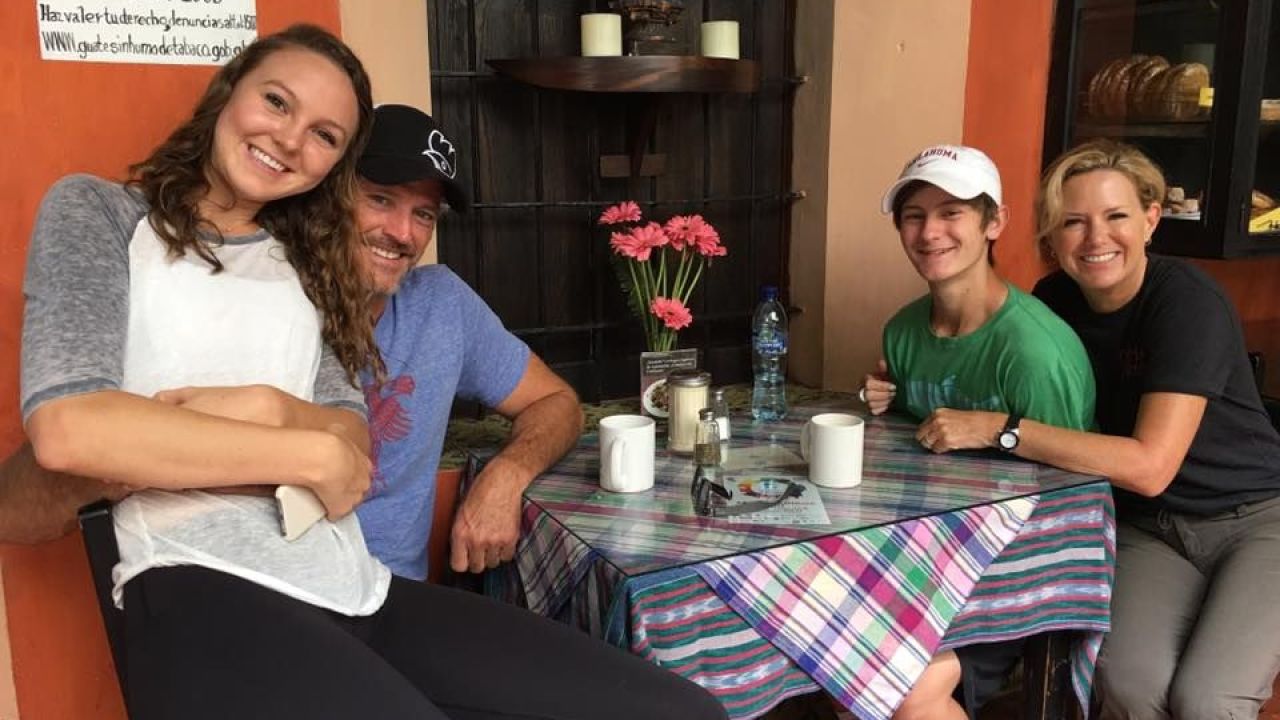 In her home state of Texas, you'll find Dr. Suzanne Odum focusing on cognitive behavioral treatment for children, adolescents, and adults. Today, she shares her Orphan Outreach story - of how a passion for serving others has become a family affair. Suzanne and her family not only travel together on mission trips, but they also have become family to a young mother in Guatemala through sponsorship. Through their compassionate involvement in her life, the teen's self-esteem and faith are growing, and self-harming behaviors are a thing of the past. The Odums are a testament to the power of Christ-centered connection and care.
We would love to know your Orphan Outreach story too. Share it with us on Facebook or IG by tagging #ShareYourStOOry, or send an email to %20rrock[at]orphanoutreach.org" style="color: rgb(7, 72, 92);">rrock[at]orphanoutreach.org
---
Several years ago, I was invited by a dear friend, Terri Tarwater, on an Orphan Outreach vision trip with eleven fabulous women from Dallas. Having only been on one other mission trip in my life, I was curious about the work being done in Guatemala. Secretly, I selfishly wanted an opportunity to hold babies in my arms as mine were approaching a prickly 13 and 15 years and not very huggable. The trip was amazing, babies and all.  Not only did I get my maternal, or unfortunately now it is more "grand-maternal," needs met, but I formed relationships with mothers, daughters, and children who were trying to survive in a world that had ungraciously forgotten about them. I left Guatemala with one goal, to bring my husband and children back with me to meet these beautiful people and to experience the gift of stepping outside of our "perfectly provided for" lives.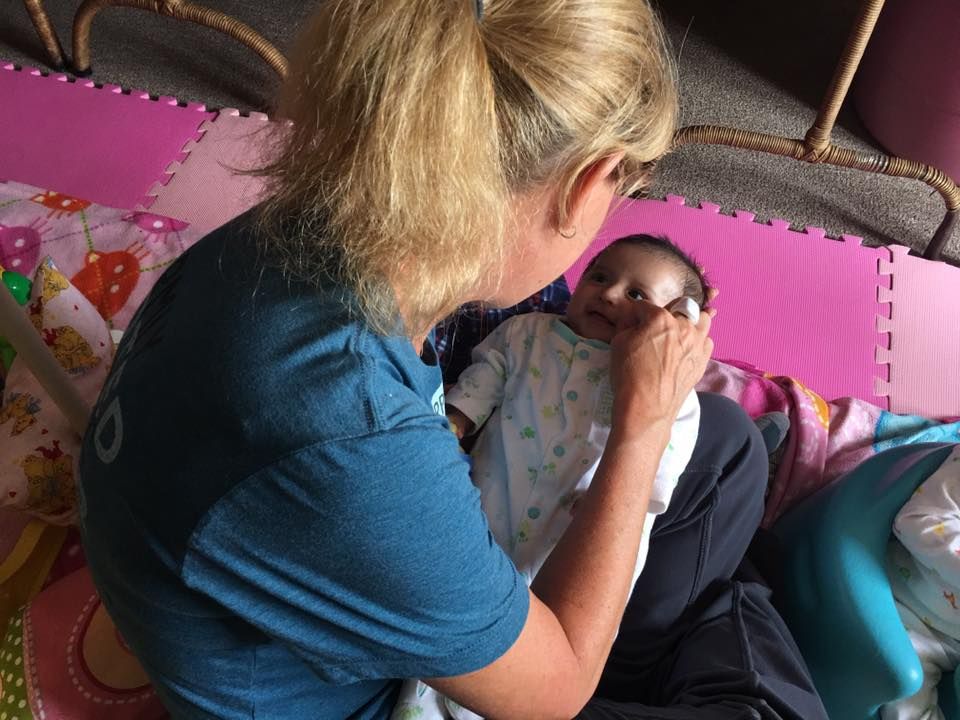 Fortunately, my family was onboard from the start. I also invited the Odegard family from Houston to join us. The first family trip to Guatemala was magical. My family and our close friends jumped in head first and sought out relationships with the teenaged girls at Hope and Future. The guys spent several days working at Love the Child's new facility, painting and preparing for the imminent move while we toured the Guatemala City zoo with the toddlers. Every moment was new and rich, deepening my children's life experience and their compassion.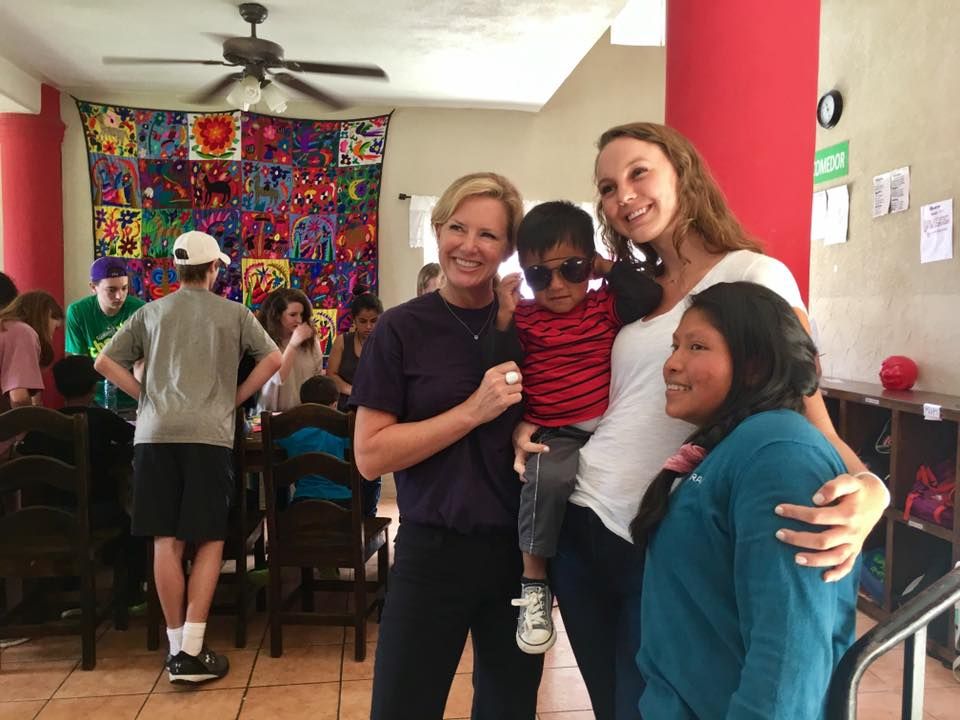 Upon return, the first questions from my children was, "When are we going back?" I reserved a spot for the following summer, again for the entire family. This trip allowed us to meet new friends as we spent almost the entire time with the adorable Russ family from Dallas.  I witnessed my children praying a little more out loud, engaging more quickly with the families at the Ravine, deepening their friendships with the children they met the previous summer. We had conducted a pajama drive six months earlier for the babies at Love the Child, and to see the babies wearing their new clothes brought tears to my daughter's eyes. So many times we donate, make a contribution, purchase something that allows proceeds to benefit a cause, but this was real. We were able to witness the direct impact that a few simple actions had on the lives of these precious children.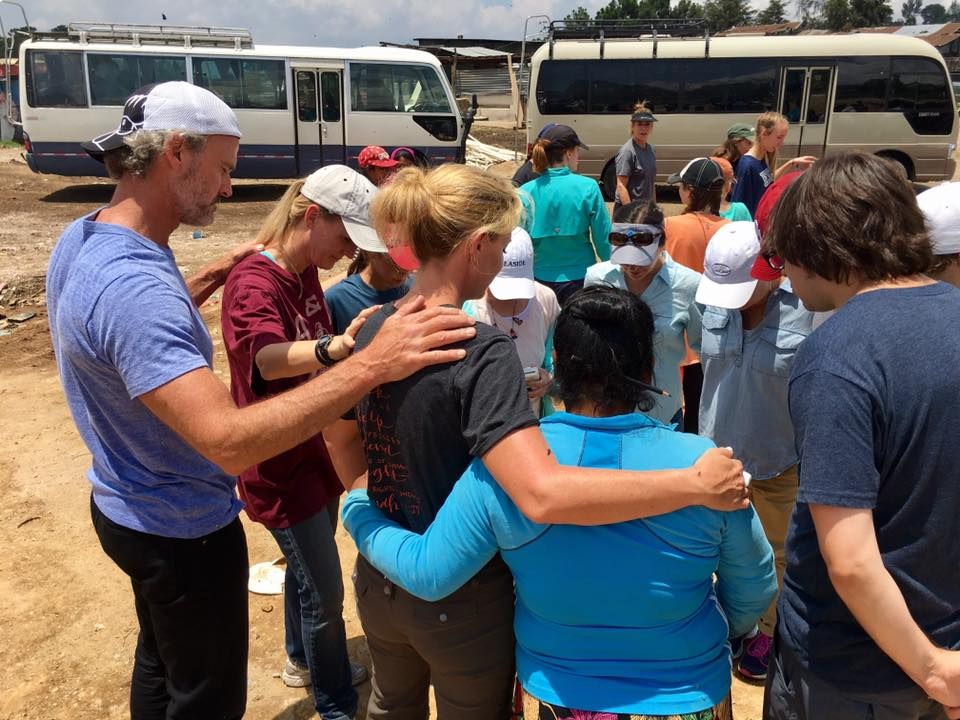 Maybe I am glorifying our experience, maybe the impact we made was small, maybe we have not solved an enormous problem, but in my heart I believe that our actions and the actions of Orphan Outreach are making a difference. And truth be told, Guatemala has changed us, the Odum family. My children will never think about a stove in the same way or take for granted running water in the house (not to mention flushable toilets). My children are forever grateful that they have two living and present parents who are able to support them and pay for education. I have witnessed my children practicing acceptance and compassion for all people, with a desire to help those who were not born lucky. And I know that we will all move forward with a desire to continue the battle against poverty that is such an anchor in the lives of so many. Thank you, Orphan Outreach, for welcoming my family into yours and allowing us to serve your cause, for this we are eternally grateful.
---