A Gift from Tyler
— Mary Kathryn Tiller · Tuesday, November 5, 2019 —
---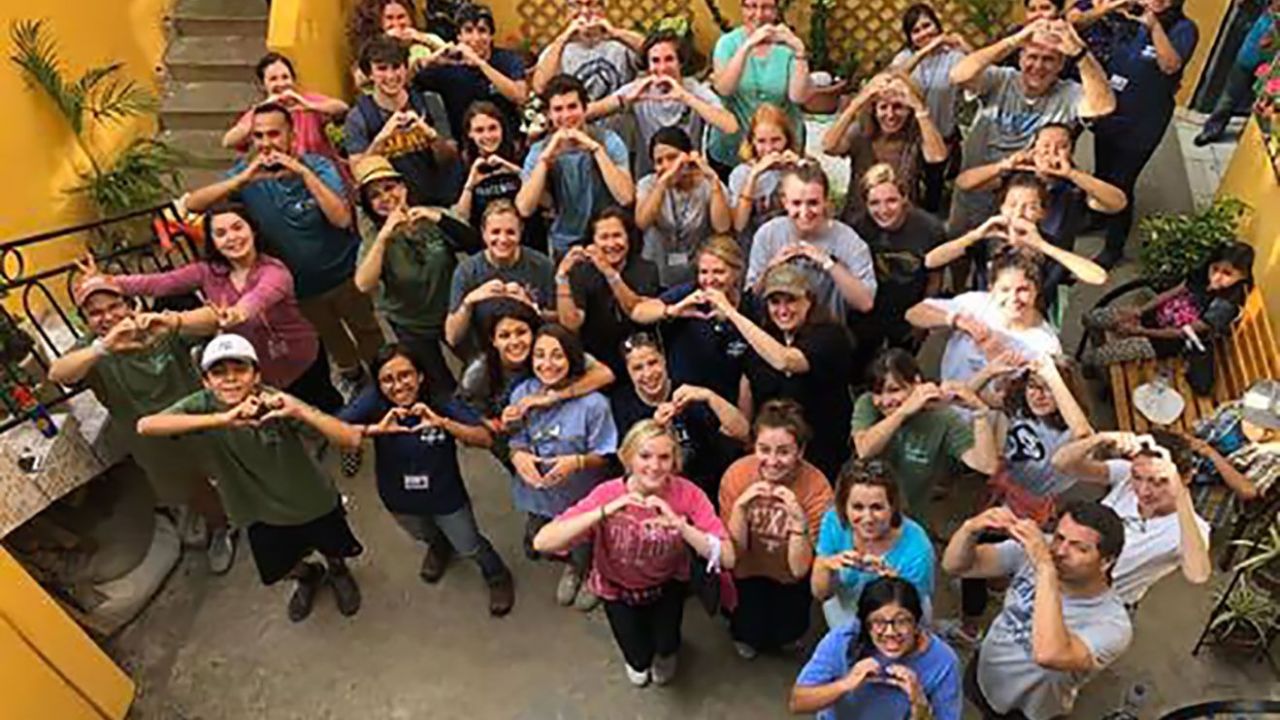 The sound of water trickles playfully throughout the courtyard at the Community Care Center (CCC) in Chimaltenango, Guatemala. A colorful rock sits quietly at its base, proudly displaying the word "Paz" in a child's careful print.
Paz means peace. It is a fitting word for the newly transformed space.
What was once a stark white courtyard now boasts a fresh coat of gold and blue paint. Potted plants line the walls and the wrought iron bars that once shrouded the windows now bear cheerful silver buckets overflowing with ferns and cascading greenery. A generous awning spreads itself across the space, offering shelter from the harsh Guatemalan sun. Brand new benches invite both the heavy-hearted and joyful alike to come and sit amongst the beauty and enjoy.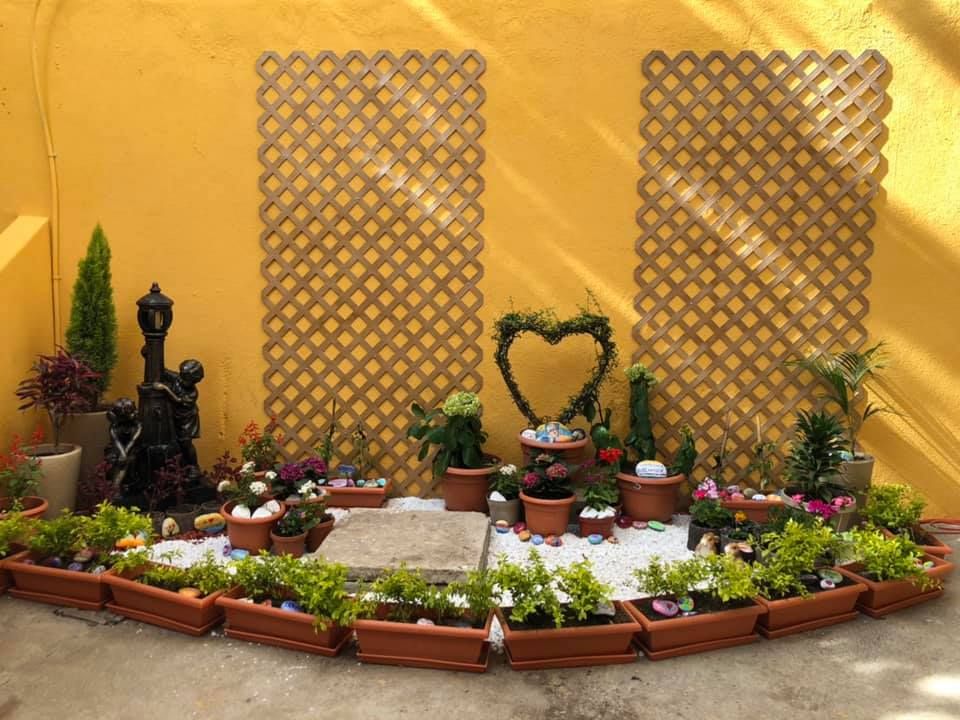 This brilliant new space was created in honor of Tyler Sherman, a vivacious young man who passed away suddenly on February 26, 2019. Tyler was going into his final year at the University of Colorado Boulder. To all who knew him, Tyler was an inspiration. An avid outdoorsman, he could often be found climbing mountains and surfing the waves; always encouraging those around him to "get busy living." While Tyler bore his share of difficulties, he did so with hope and great faith, never allowing them to hold him back.
It is this legacy of hope amidst hardship that Tina Vielma Morales hoped to memorialize when she envisioned the new CCC prayer garden. Tina knew Tyler well, having been a long-time friend to his mother, Eileen.
"After Tyler passed, I knew I wanted to do something that would keep his memory alive and be a blessing to others. I wanted Eileen to know that he wouldn't be forgotten. That's what I was hoping this garden would do."
Eileen and her younger son, Andrew, had traveled to the CCC along with Tina and her son, Sam, in July 2018. Knowing his adventurous and compassionate spirit, Tina sensed creating a garden for the children at the CCC would have pleased Tyler and would serve as a perpetual reminder of his ability to find beauty in difficult times.
"These children don't have yards or parks like we do. You just don't see green spaces," explained Tina. "We knew the CCC had a courtyard, but it was very stark. So when Margo suggested we do something there, I came up with the idea of a prayer garden. I had created one for our church about five years before, so I sent her some pictures of that garden for inspiration. It just took off from there."
Margo Isbell, the Development Manager at Orphan Outreach, served as the go-between for this project, taking Tina's vision and relaying it to Brenda Rivera, Executive Director of ANIFU (Orphan Outreach's partner NGO in Guatemala). The original plans involved painting and decorating a single wall in the CCC courtyard. They knew they wanted to include a bench, a fountain, and a variety of potted plants and flowers. They drew up some sketches and Margo presented it to the rest of the staff at Orphan Outreach.
"When I initially shared the idea with the staff they loved it, and when I told Brenda about it she absolutely went crazy. She is a gardener and loves plants so when she saw our drawings she said, 'I love this and I want you to use the entire courtyard!' So we took over the whole space!" Margo recalled.
Tina, Margo, and the staff at the CCC began organizing efforts to see the project come to life. Brenda and her staff purchased paint and plants while Margo saw to a more elusive element: river rocks.
"Eileen loves to paint rocks," explained Margo. "It is very therapeutic for her and she does it all the time. So we knew we wanted to include painted rocks in the garden. The problem was you have to use a specific kind of rock, a river rock, and those are not native to Guatemala. So we carried ninety pounds of rocks to Guatemala!"
To Tina, these rocks were the perfect addition to the garden, symbolizing both Eileen's beloved pastime and the strength of the community served at the CCC.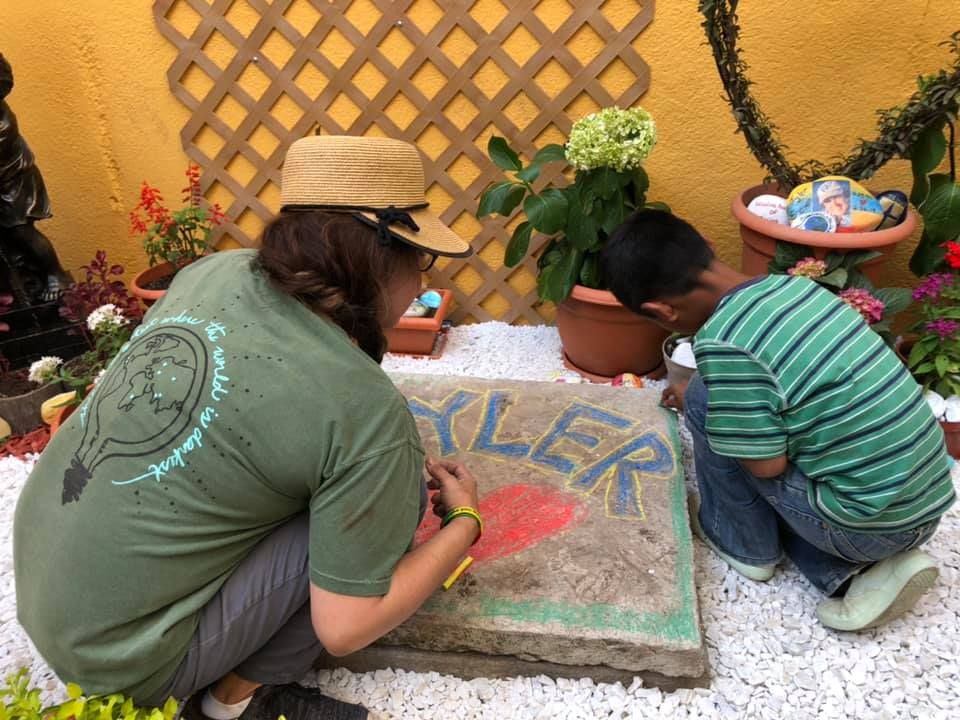 "Each of the children got to paint two rocks, one to take home and one to leave in the garden. I think rocks are symbolic of strength and solitude and these kids are as strong as rocks. They have to be, right? To be where they are and still be smiling and thankful for all that they have. They are amazing," said Tina.
The team that completed the project was a group of forty high school students and their parents. They came primarily from two Catholic High Schools in Plano, Texas: Jesuit College Preparatory School and Ursuline Academy. Tyler graduated from John Paul II and his younger brother, Andrew, was a student at Jesuit and attended the special trip as a  participant.
Once the courtyard was finished, Tina read the children a book she had made about Tyler. Then, she and the other participants took the children into the garden, one class at a time.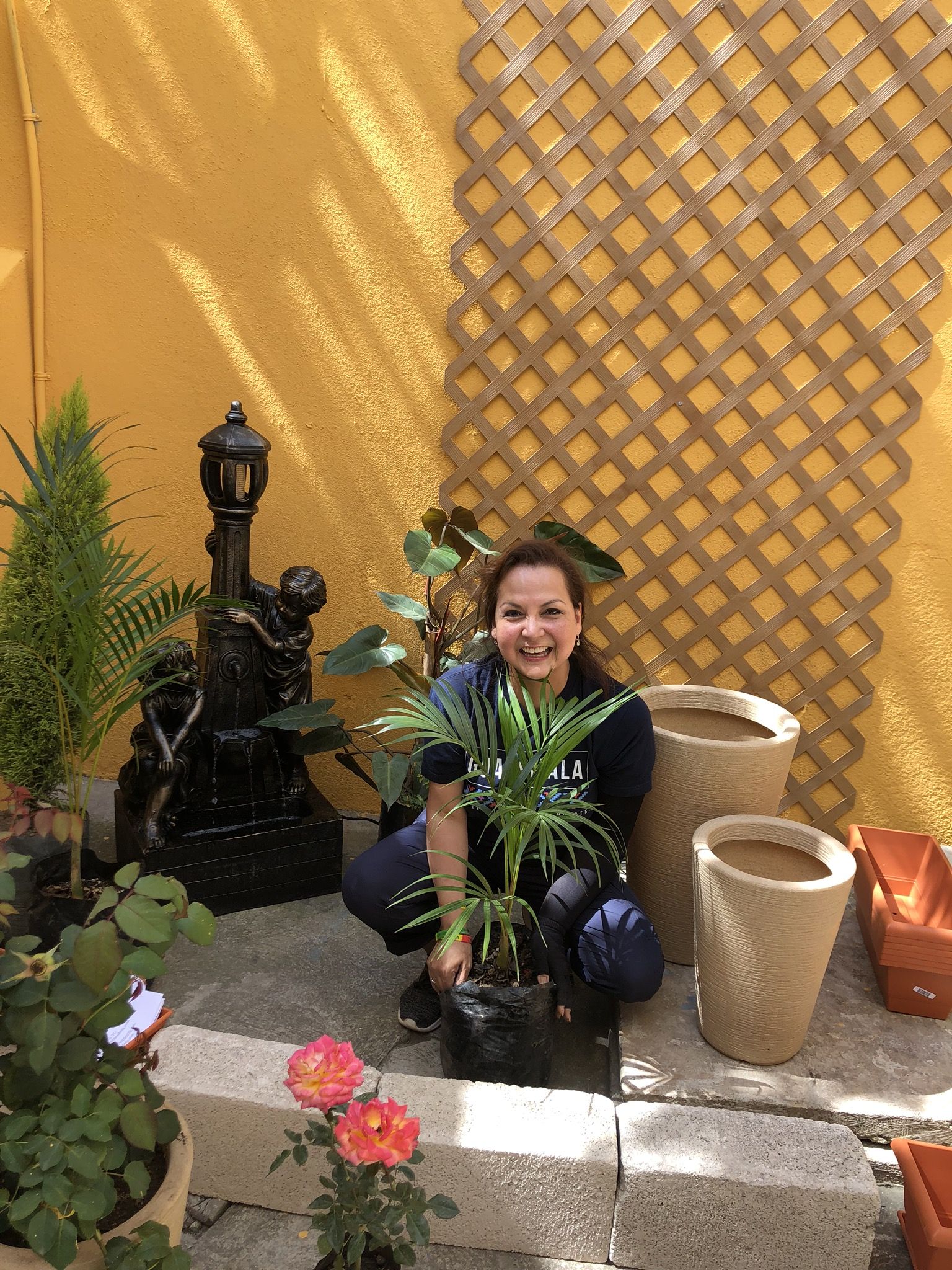 "I wanted to leave something at the CCC for the kids to look back through and remember who Tyler was. I did a presentation and explained to them that the garden was a gift from Tyler. So when they are worried or scared or not sure of themselves they can find some peace or inspiration in that garden."
As each group cycled through the courtyard, the children took in the various elements. They all loved the fountain and enjoyed placing their rocks throughout the space. After they sat on the benches and admired the flowers, each group of students was prayed over and a blessing said over the new space.
"It was really, really great. I mean, after months of planning it was nice to see it come together. The whole team joined in and we all had a purpose. It was really nice. And the kids were so excited! This wouldn't have happened without the care and support of so many people—the CCC staff, our translators, sweet Brenda, the mission team, every mom and dad, Tiffany Taylor Wines, Sally Goebel, Tara and MaryBeth Walsh, and Amy Mioni. And what a precious gift Eileen gave us all with the vision for the painted rocks to honor Tyler. Many of us had the privilege of painting rocks at her home for this prayer garden."
For Tina and Margo, the success of the project was summed up in the words of one little girl who said, "It's so beautiful and peaceful. I feel God here."
If you'd like to learn more about the painted rocks honoring Tyler, follow @tylerstravelrocks.
---