What serving orphans means...
— Mary Kathryn Tiller · Tuesday, January 28, 2020 —
---
For many, it is the orphan care crisis that opens their eyes and hearts to adoption. For Tiffany Wines, it was her experience with adoption that truly opened her eyes to the extent of the crisis.
"My husband, Brad, and I felt called to form our family solely through adoption," explained Tiffany. "At the time, we were too young to adopt from China, so we decided to adopt from Eastern Europe."
While in Russia, meeting their daughter for the first time, the reality of the orphan care crisis began to sink in.
"You know, you're there picking up your child and it's amazing, but then you see all the children left behind. Our daughter's orphanage had over one hundred children under the age of three and they were all beautiful and deserving of a family. I remember thinking, "Our daughter was born on the other side of the world, but what about all these other kids,'" she expressed.
Two years later, they traveled to Russia once again, this time to bring home their son. Again the joy of receiving their son was blended with the sorrow of leaving so many behind. The Wines knew if they wanted to continue caring for orphans, they would have to find another way.
"I looked at my husband and said, 'There are so many children. Maybe there's a way I could use my talents and skills to help with the orphan care crisis,'" Tiffany said.
At that time, Tiffany's talents lie in the world of graphic design. Soon after graduating from college, Tiffany was offered an entry-level job at a design firm in Dallas, Texas. Her talent and dedication soon won her a series of promotions as she worked her way up to Partner and Vice President of Account Services.
During that season of growth and childrearing, Tiffany continued to look for ways to serve orphaned and vulnerable children. In 1999, she served on her first international mission trip; a trip she credits with changing the trajectory of her career. Feeling God's call, Tiffany left her corporate position and began working in orphan care ministry full-time.
In 2007, Tiffany co-founded Orphan Outreach alongside Mike Douris, Amy Seale, Amy Norton, Paula Hayes and Eraina Larson. Today, she serves as the Vice President of Development, overseeing fundraising and major events that fall under the development team.
"For me," reflected Tiffany, "serving orphans well means understanding the root causes of why children are orphans in the first place. We want to ensure any approach to helping orphaned children involves family preservation and doing what we can do to raise up relatives to care for them. Of course, there will always be children whose family abuses them, and who have no other relatives to take them. For that child, staying with family is not an option, so we need to discern what is the best situation for them. This is, to me, what serving orphans well means."
Throughout her time at Orphan Outreach, Tiffany has had the opportunity to travel to nearly every country they serve.
"I spend a lot of time traveling to Guatemala, but I just got back from my second trip to India a couple of months ago and I realized how important it is to see orphans from all over the world and not just limit yourself to one country. God is doing amazing things—very different things—in each country," expressed Tiffany.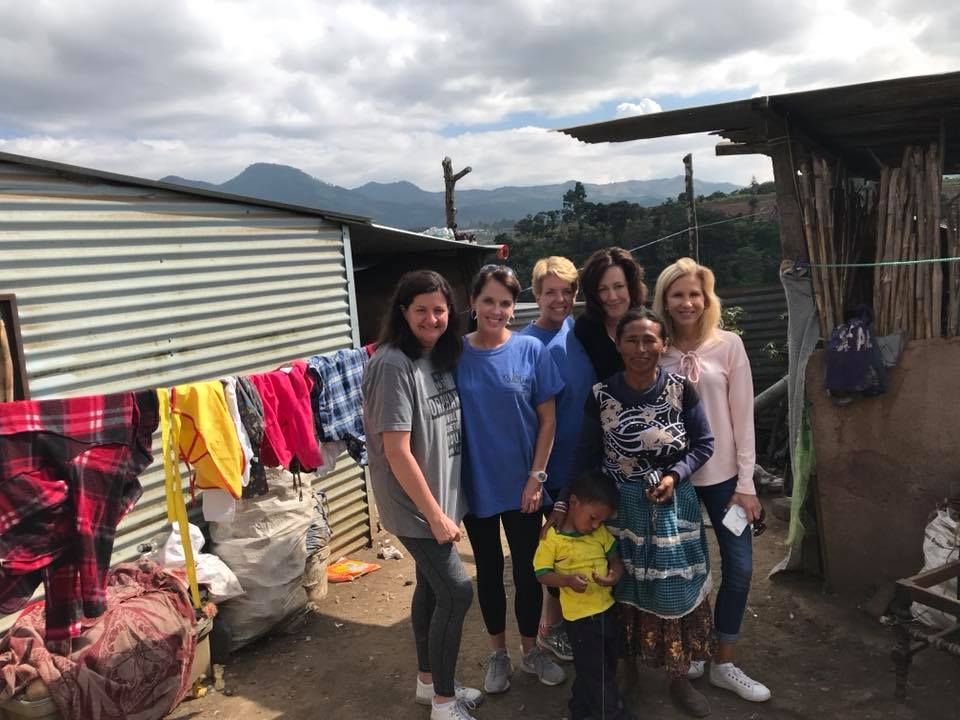 Seeing first-hand what God is up to around the world is something Tiffany believes everyone should take the opportunity to do.
"Experiencing a developing country's culture is life-changing," Tiffany exclaimed. "People often think, "I don't want to go because it's going to be depressing" but it's exactly the opposite because you're seeing programs that are making a difference! When you're walking alongside an organization like Orphan Outreach, that's not just popping in and popping out, who utilizes in-country staff—who are nationals of that country—you get to see God work with His people, through His people, and in His people."
According to Tiffany, serving abroad is not only for adults but something teens can, and should, do as well! In 2008, Tiffany and a few of her friends decided it was the perfect time to take their daughters to Guatemala on their first mission trip. The girls, in seventh grade at the time, were so moved by the experience, they urged their mothers to help them think of a way to serve the children they had met. Together, they decided to host a luncheon, one that has become an annual tradition and helped raise over $1.2 million dollars over the last eleven years.
While there is much to celebrate in the work happening around the world, Tiffany is ever-mindful there is a great deal of work yet to be done.
"In the last twenty years, we've seen churches and individuals come to understand there's a need to respond to the orphan crisis. We've seen governments try to put best practices in place and do what's best for children. In most cases, like Russia, for example, most of the healthy children are being placed out to foster care and family preservation programs to ensure those children can stay in the families they were born into. But we still see an overwhelming need. While there are less babies in orphanages, the ones that are there are the more special-needs cases like HIV positive or those with more severe physical needs," Tiffany explained.
As she looks forward, Tiffany believes Orphan Outreach is seeing brand new opportunities to grow deeper into the countries God has allowed them to serve.
"Orphan Outreach is more than a decade old now, and we are seeing a huge increase in opportunity. These are not only financial opportunities but opportunities to make a substantial difference in-country. We have always said we want to go deep, not wide, into people's lives and make significant changes and we are being given some amazing opportunities to really live that out," expressed Tiffany.
You have the opportunity to join with Orphan Outreach in making a significant difference in the lives of orphaned and vulnerable children around the world! Learn more about our trips or giving through sponsorship.
---