Hope Springs to Life with Water Well in Kenya
— Mary Kathryn Tiller · Tuesday, September 4, 2018 —
---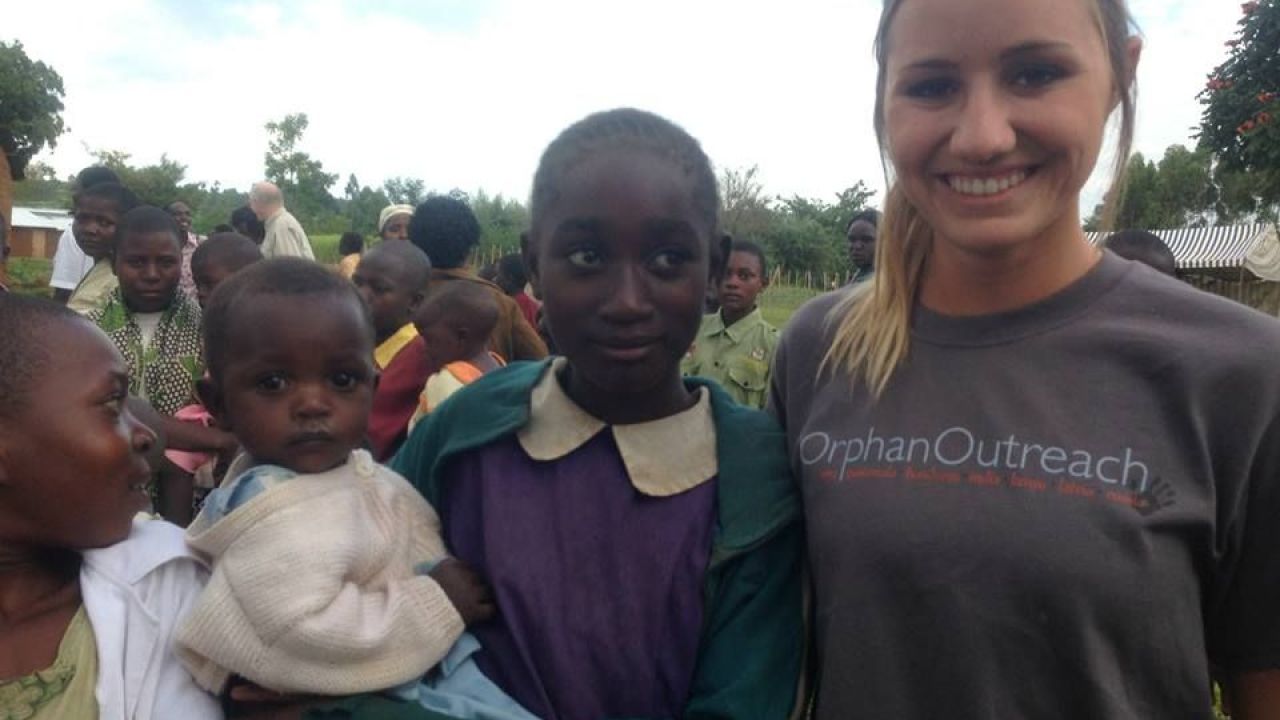 From the comfort of our American homes, the roar of a drill coming to life thousands of miles away doesn't sound like much. But to the students attending the ACK Madeleine Centre in Mechimeru, Kenya, that drill's rhythmic hum is the sound of new life. It is a sound that will impact their community for years to come as it marks a blow in the battle against drought and disease.
Orphan Outreach has worked alongside the Madeleine School for six years now; overseeing the addition of a medical clinic, dining hall, kitchen, and small herd of cattle in that time. None of those things can function to their potential, however, without a reliable water source.
Water is one of the great needs of the Mechimeru community. Home to 28,000 people, there are only a few small wells in the area; not nearly enough to support a community of their size. Drought is common and water is scarce.
There is never enough water for the three hundred and eleven students attending the school and their families. If it rains, they are able to collect runoff from the roofs of the buildings in a small collection tank. "Most of the time, however, mothers walk the three miles to the creek to collect jugs of water," shares Amy Norton, Orphan Outreach Director of Programs, "or an employee from the school ties tanks to a rickety bike and makes several trips a day to collect what they need for the children and the animals. This water is not safe for drinking and stomach illnesses are one of the most common ailments for many of the children of the Madeleine school."
But God is providing a new way.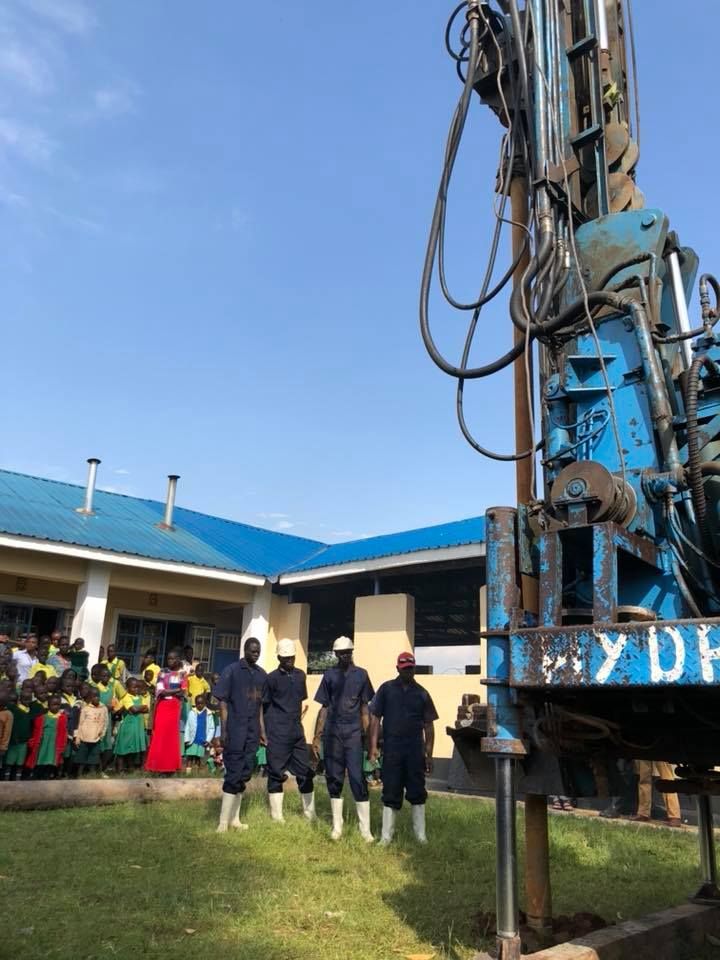 In 2013, Aryn Allbright participated in one of Orphan Outreach's first mission trips to Kenya. A few months prior, she had dreamed of playing with children in the schoolyard and felt God calling her to go. With her parents full support, she delayed nursing school until the spring and took the trip halfway around the world.
The children and staff at the Madeleine School captured her heart. She began praying for a way she might help improve their situation, wishing to give them all of the benefits she had growing up. She came home and shared her vision with her parents: she wanted to help dig them a well.
Sensing their daughter's passion, Jeff and Kristi Allbright agreed to help their daughter any way they could. They began strategizing with Orphan Outreach and pursuing various avenues in hopes of accomplishing their goal.
Unfortunately, the process wouldn't be easy.
"One night, after my second trip to Kenya, I was lying awake praying for the school," Aryn shares. "I was discouraged by the setbacks we were experiencing with the well and worried that it might never happen. But God spoke to me right then and promised me that those children would never go hungry and they would never be thirsty because He was taking care of them. He loves them more than I could ever imagine. In that moment, I knew God would provide the well in His timing."
Aryn clung to her faith through the next several years as she and her parents wrote grants and spoke with donors. Ultimately God would provide the funds through two key organizations, one major donor, and several individual donors. By July of 2018, Orphan Outreach would have what they needed to begin work on the well.
"Our original plan was to wait until we had all of the funds for the well to begin drilling," Amy Norton explains. "But it just so happened that the drilling company was finishing up some work in the surrounding area at the same time that we had a team working at the school. We decided to take advantage of that situation and start the well with the funds we had."
Now that the well has been dug, the school has access to clean drinking water at the pump site, but there is still urgent work to be done. The next phase is to provide solar panels and extensive piping to distribute the water to the clinic, kitchen, and agricultural sites around the school. A plumbing system would also provide the school with a revenue stream, as they could begin selling some of their water to the larger community. $15,000 is still needed to make this next step a reality.
"Many people are surprised to learn it costs so much to build a well," says Norton. "Especially because other organizations are able to build wells for far less. But the difference in is the kind of wells being dug. This well is a production well. It is 140 meters deep and has the capacity to provide water for 2,000 people a day for years to come. The more inexpensive wells are hand pump wells and are quite shallow. There is a big difference."
Aryn and her family were overjoyed to learn that work on the well had begun.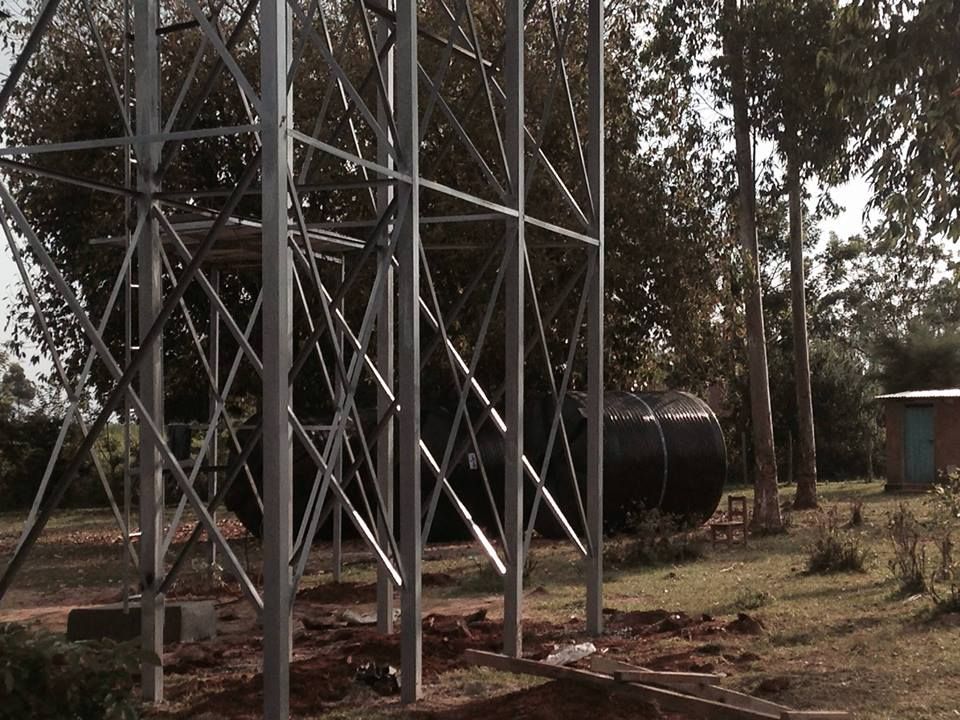 "It felt incredible. I was so excited for them." Aryn says. "God has started some incredible work at the school. My hope was to help them become self-sustainable. They want to do things on their own. They want to teach their kids and provide them with the things they need. With this well, they will be able to provide for the future growth of their village and their school and it will increase the opportunities for those kids.
"So many of them have dreams to go on to higher education. I know a few of them want to be pilots and doctors. It would be great for them to go on and accomplish their dreams so they can come back and impact the next generation of kids at the school."
---