So, what's your 'something'?
— Mary Kathryn Tiller · Tuesday, March 10, 2020 —
---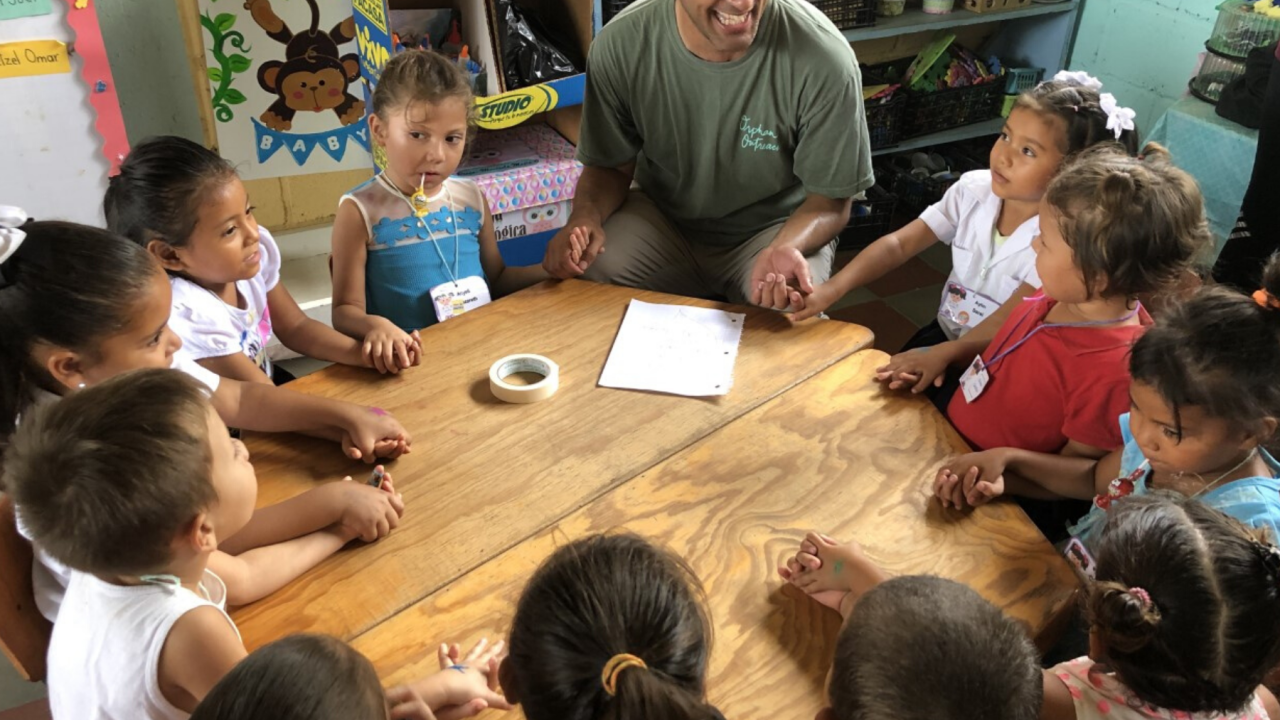 According to Rey Diaz, life is not a spectator sport. It's meant to be lived with passion and purpose, pursuing the call God has placed on your life. For Rey, that passion lies in serving the "the least and the lost."
"I am a big 'passion' person. I don't believe we were designed to sit on the sidelines, watching others do their work. We are meant to follow Him diligently, passionately—and I see that here at Orphan Outreach. From the staff who work in-country, to the caregivers, to everyone here in Dallas, we're enthusiastic about caring for kids! The reason I do this work is because God has a deep compassion for kids and he's inviting me to share in that compassion. I love that I'm a part of an organization that's made that their mission," Rey expressed.
Rey serves as the President of Orphan Outreach. Much of his role entails vision casting: helping present and future partners see how their support impacts the lives of children around the world.
"I do a lot of church engagement," Rey explained. "I share updates on the impact their support has had on the lives of orphan and vulnerable children. I also lead vision trips, where I take a small group of potential partners to see the programs they are interested in first hand. It's a great way to see what God is doing through our programs and then brainstorm with them about ways they could get involved."
Rey has degrees in Sociology, Theology, and Intercultural Studies, and received a doctorate in Global Leadership. While those subjects may seem varied, they all share an underlying focus on children at risk.
"Because I went through seminary, I started out working in churches. I developed most of my ministry skills in the children and youth programs. Eventually, I became the lead pastor and I loved it. I could've done that for the rest of my life."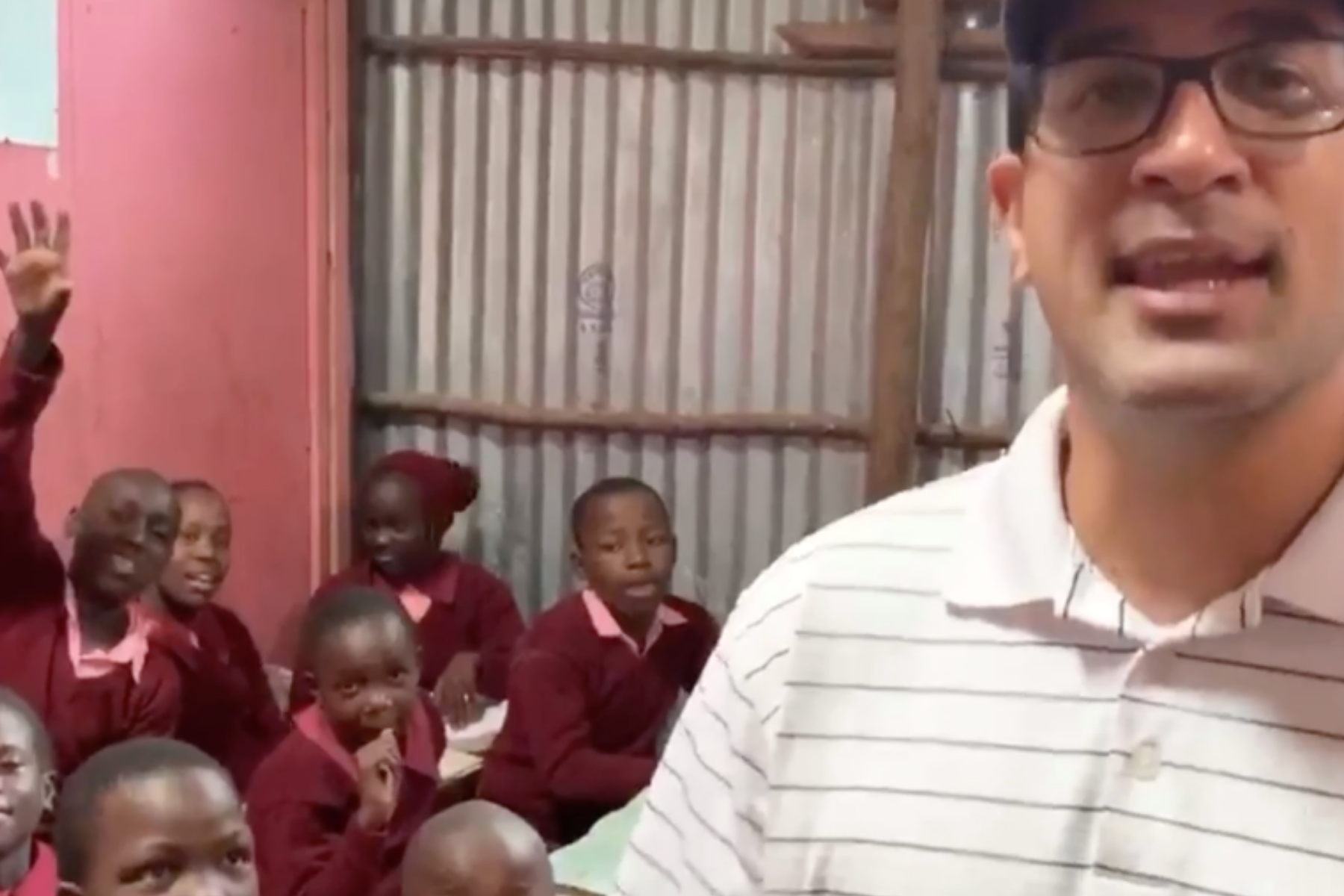 During that time, Rey and his family moved to Honduras to work as missionaries.
"It was great to get deep in the weeds," Rey expressed. "I had all this theory from school but this was real life. We were working through some hard questions like, 'How do you deal with trauma and abuse? With broken families and generational poverty?' After five years, I came back to the church, but I always felt a longing to go back. I loved being a pastor, but still felt a pull towards working with children at risk."
While in Honduras, Rey came to know Mike Douris, the president of Orphan Outreach. As Rey moved back to the States, he and Mike stayed in touch. "Mike and I were meeting one day and he said, 'Rey I know you're pastoring but if you ever feel God calling you back to work with kids we would love to have you be part of the team.'
That conversation began a long transition to coming to work at Orphan Outreach and fulfilling God's calling on my life."
Rey officially came on board in 2015. Having spent time living among the poor, Rey felt he had a good understanding of the problems facing those communities and He appreciated Orphan Outreach's solutions.
"I've rubbed shoulders with a lot of different organizations and one thing I've learned is that it's easier to go shallow than to go deep. We could be in thirty different countries, serving 100,000 kids if all we did was give out a meal or a Bible. I don't mean to criticize anyone; this work is hard and complicated. But we are constantly asking ourselves, 'Are we making a real impact in the lives of the children in our programs?' Our programs are meant to go deep. We want to walk alongside these kids. We want to walk into their mess, into their tragedies and trauma, and make sure they're getting the healing they need. We want to make sure they're meeting their educational goals and that their basic needs are met. And, above all else, we want to make sure that they're connecting with God," Rey explained.
For Rey, the depth of work is found not only in the children Orphan Outreach serves today, but in the future communities they are shaping.
"There are several hundred thousand people living in the slums of Kenya, but our school only serves about 200 kids. That's just a small percentage of the kids that need education in that area. But we're not just serving those 200 kids! We're serving their kids and their grandkids and their great-grandkids! It's generational work. That's how you multiply your impact. That's how you start a movement." Rey shared.
After years of this work, Rey understands how overwhelming the depth and scope of the orphan crisis can feel. Rey believes the key to that subduing the overwhelm is getting past the numbers and looking at the child.
"One of the easiest ways to help is to sponsor a child. That puts a name to the statistic. It's no longer 150 million orphans, it's Jose living in Guatemala. He's a six grader, just like my son. He loves sports and has challenges just like my son does. It makes it really tangible and practical and it no longer feels impossible. I like to tell people 'No one can do everything, but everyone can do something.' So what's your 'something'? That's what we have to discover."
Rey is avid about his work at Orphan Outreach but He is also passionate about his family. He and his wife Elise have two children: Elijah and Isabela. They are in an active and full season of life, enjoying church, sports, and in their downtime, reading, swimming, and movies.
"It's an exciting time," said Rey. "Lives are changing, things are changing. There are always victories, there are always valleys, but through it all we know that God is with us and He's guiding us. I love it. I feel very satisfied; I know I'm fulfilling God's plan for my life."
Are you ready to discover your "something"? There are so many ways to get involved in the work Orphan Outreach is doing. Click here to learn more.
---