The Woman at the Heart of the Children's Hope Dinner
— Ronne Rock · Tuesday, May 1, 2018 —
---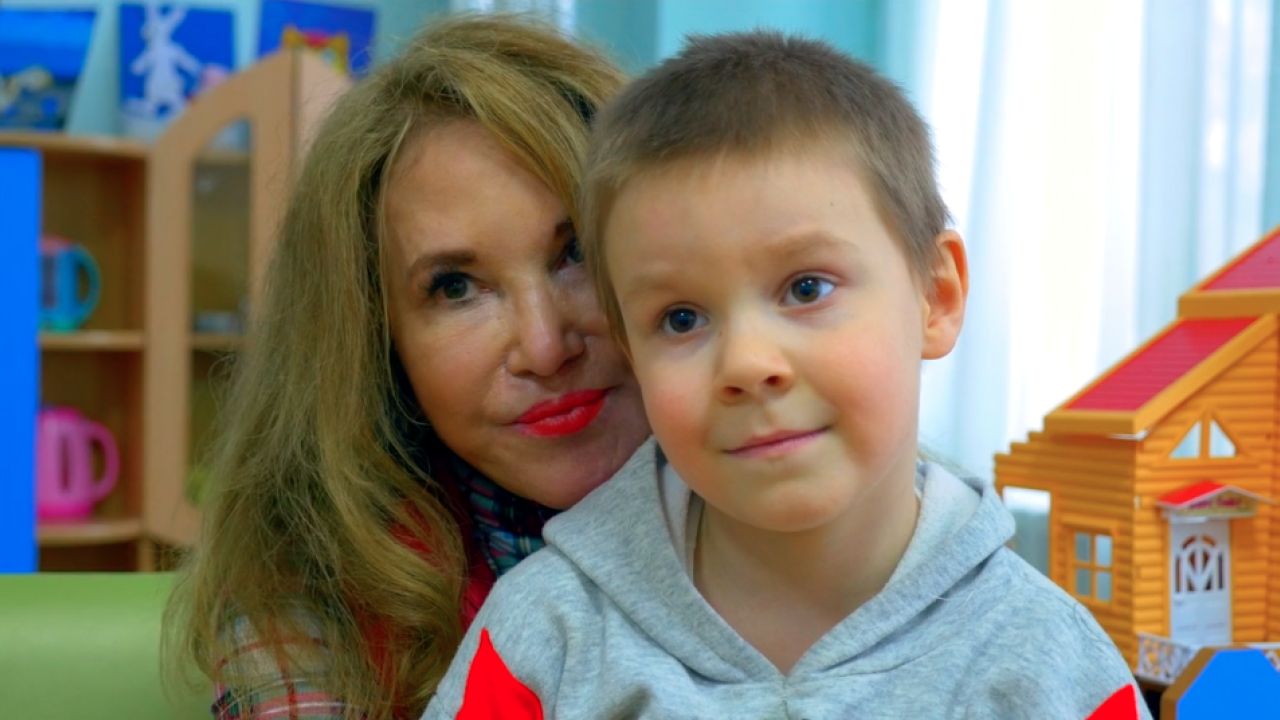 The Children's Hope Dinner benefiting Orphan Outreach was born on a gray afternoon in St. Petersburg, Russia. Jimmy Westcott sat on the bus that had transported her and a small vision team to orphanages in the city and in neighboring towns - orphanages where she had invested in the lives of children and talked about the challenges of providing quality care with leaders. She asked Mike Douris and others on the Orphan Outreach team how she might help support the ongoing needs of the children and their caregivers - and then said she had an idea.
"Little did I know how much the decision to go to Russia would change my life," shared Westcott. "After visiting six orphanages in the cold, snowy dark of December, i was a little confused. I started thinking, 'The ministry of Orphan Outreach is unbelievable - it's almost magic. But I'm always curious, and I couldn't understand how they could do all they were doing to help these children with such a small budget. I said, 'You guys need a fundraiser - and I know how to do that.' And so the Children's Hope Dinner was born."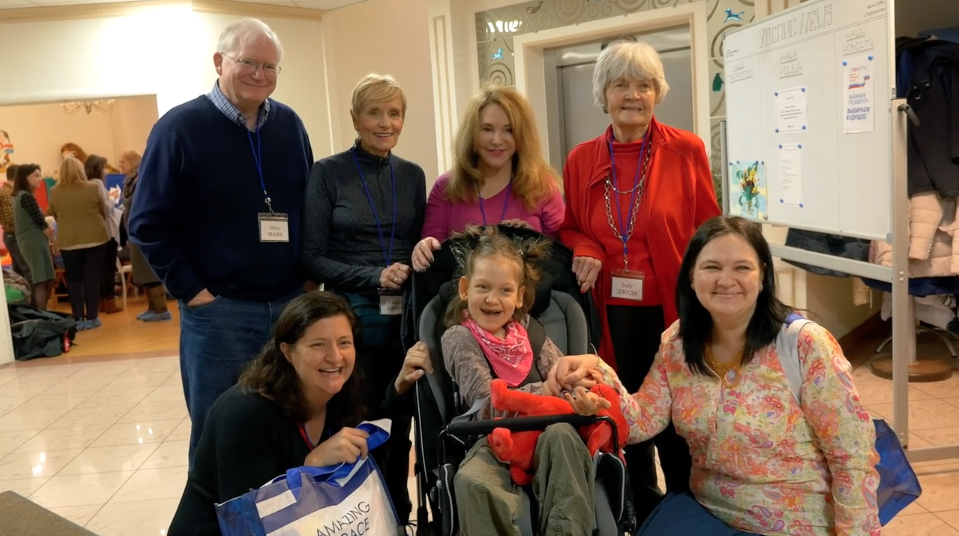 Advocacy comes naturally for Jimmy. She is a quiet and tireless leader with a passion for raising up the underserved. As an enthusiastic philanthropist, Jimmy often chairs benefits and galas in the Dallas -Fort Worth area. And she was the first woman to be appointed Chair of the Board of the Boys and Girls Clubs of Greater Dallas, the Dallas Children's Advocacy Center, and the Family Gateway Advisory Board.
Jimmy dreamt of a logo that would reflect both the struggle and the hope of orphans and vulnerable children. She says, "The clouds and stars are, of course, their dreams. And the ladder represents the length of help and hope shown by Orphan Outreach and its partners to those children."
As she received the Children's Hope Award, Jimmy shared her passion for impacting change through partnership with Orphan Outreach. "By definition, an orphan is someone without a parent. And often, orphans have no family at all. They have no one to give then unconditional love, no one to support them. There's no one there to accept them without judgment, to teach them integrity, purpose, discipline - all lessons that parents usually teach their children. Orphan Outreach is fulfilling this need. They give these kids a family - an untraditional family for sure. But a group that supports them in big ways and in small ways, people who give them guidance emotionally, financially, spiritually.
"In addition to a longing for family, we human beings are blessed with another common trait - and that is the ability to hope. Everyone hopes for different things, but we all hope that the next day will be better than the day before. Hope is the thing that gets us through the toughest of times. But for orphans, hope is sometimes fragile, sometimes even non-existent. Thanks to Orphan Outreach, these children now have some hope that their lives will improve, that they will have love, that they'll find meaning and even joy. They hope that the place where they started will become a distant memory in their past."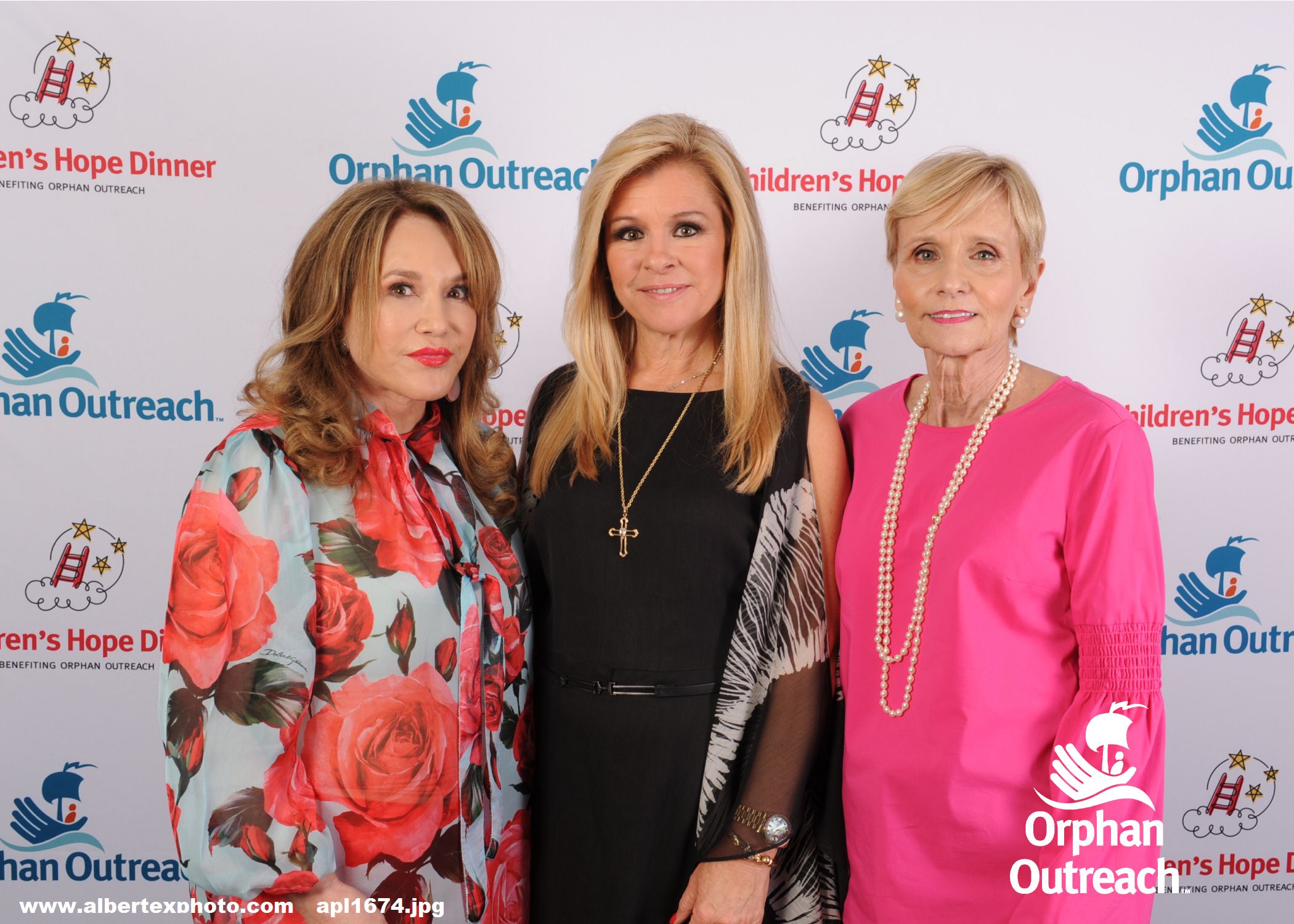 Since 2012, the Children's Hope Dinner has raised well over $1.5 million for ministry programs in Guatemala, Honduras, Kenya, India, Nepal, Russia, Latvia, and Ukraine.
"Her charity work is not driven by anything except the fact that she wants to make a difference – and she's made a difference for Orphan Outreach," says president Mike Douris.
Countless lives have been changed because of Jimmy's commitment to serving orphans and vulnerable children – but she will attest that the life that's been changed the most is her own.
"The number one change I believe in me is that I am more and more grateful of the life I have been given. It also makes me feel like, that because of that life, personally I must give back in any way that I can because I feel so blessed, so lucky, and I want to help these kids."
---