A Worldwide Family through Sponsorship
— Kaylei Ward · Tuesday, November 26, 2019 —
---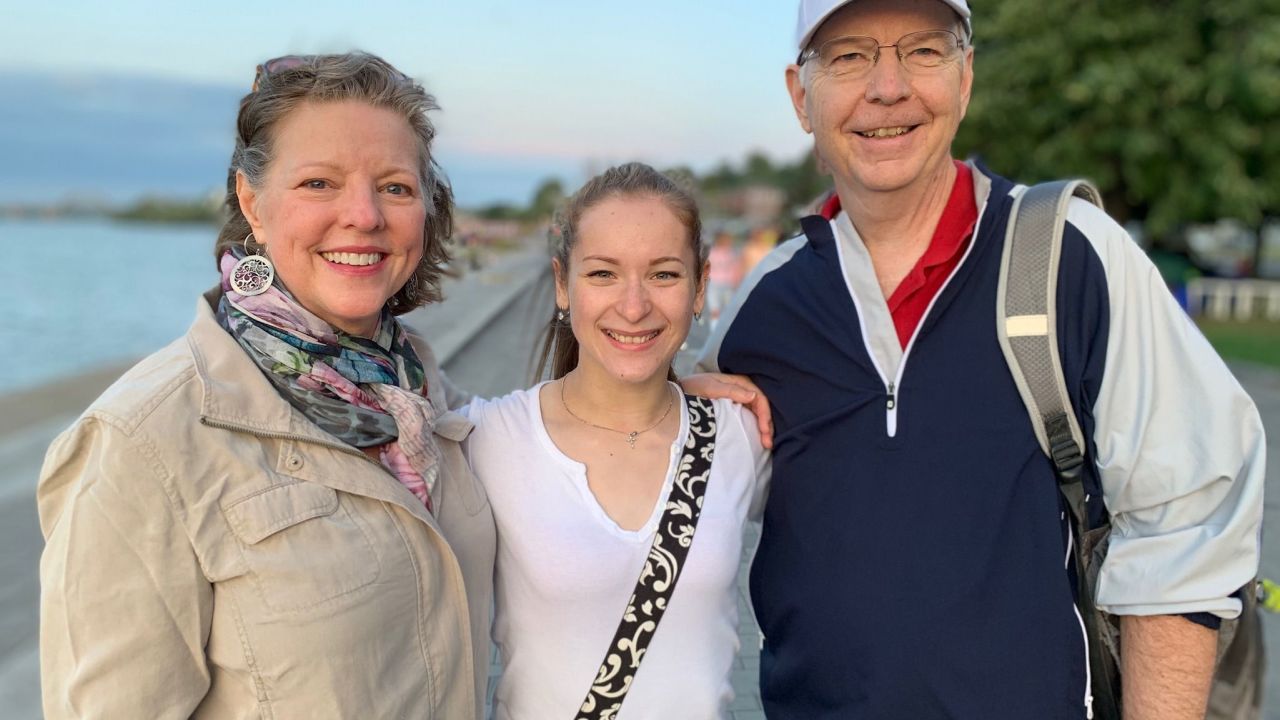 Social Media has become completely integrated into our daily lives. Millions of people around the world scroll through endless feeds that allow insight into a small piece of each others' lives. There are numerous arguments that question the positivity that this brings into the world. Is social media changing our lives for the better? Can it make a difference?
For two women on opposite sides of the world, the answer is a resounding "yes".
In April 2017 Brenda Gribbin scrolled through her feed and stopped when she saw a post from Orphan Outreach. Orphan Outreach often posts about children and young adults who need sponsors; Brenda had seen them before, but on this day she was captivated by the story of Oksana. "I felt an immediate connection with the sweet face on the screen. Reading her story, I was convinced she was to be part of our extended family through sponsorship."
With tears in her eyes, Brenda texted her husband and told him they would be sponsoring a young woman in Ukraine. Oksana has overcome great adversity to become not only an encouragement to Brenda and her family but has also become a role-model who inspires many. She was born with Cerebral Palsy and at birth was placed in an orphanage for severely handicapped children. After growing up in government housing it was believed at the age of 15 that she needed to re-establish a relationship with her birth parents. She lived with them for a few months, but the situation wasn't a healthy one. So she returned to government home, but without the benefits provided young adults who are orphaned. Oksana's teenage years were difficult and disheartening, but her faith strengthened her as she focused on her education and athletics. She now competes as a Paralympian in power lifting and badminton.
It was this story that touched Brenda so deeply in 2017 and started the exchange of emails and Christmas cards over the years as the Gribbin family sponsored Oksana. Then, a short-term mission trip to Ukraine provided Brenda and her husband Mark with the opportunity to meet Oksana in person. "When I first saw the announcement about the Ukraine trip, I knew I would be part of the team. I could not let the opportunity to meet Oksana slip by. When I talked to my husband Mark about it, he didn't hesitate to jump on the team with me." So Mark and Brenda packed their bags and flew across the globe to meet the girl that had stopped Brenda in her tracks two years earlier. Waiting at the airport was Oksana and all of the other  young adults who welcomed the team with signs and balloons.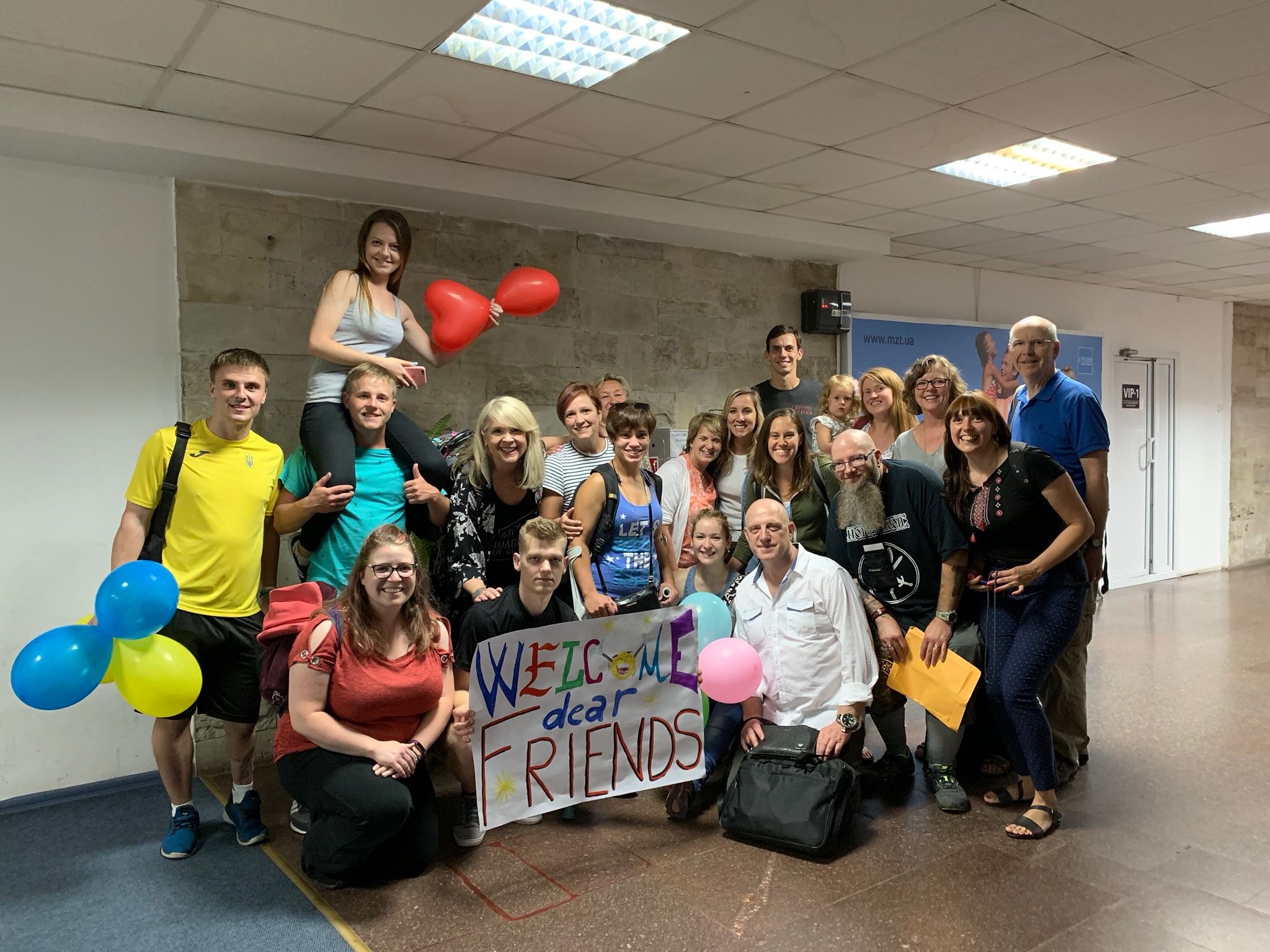 Their first meeting was mostly nervous smiles and little conversation as Brenda introduced herself but later in the trip, with the help of a translator, Brenda was able to sit with Oksana and hear all of her hopes and dreams.
"I started our conversation by telling her that I knew God meant for us to be her sponsors. I tried to keep my emotions under control, but the tears flowed! We talked about her school plans, and athletic dreams. We shared photos of our family back home. I shared some of the struggles I had experienced with my own parents. We talked about her specific needs, and how we may be involved going forward to help support her."
Brenda doesn't know what the future holds, but she does hope it includes more opportunities to see Oksana. meeting. She's now in graduate school to become an athletic trainer and they share pictures and communicate through Facebook.
For Brenda and the rest of her family, the relationship they have with Oksana is not just monthly support, but one in which they receive strength and hope. When asking Oksana what they could pray for her, she shared, "In all my achievements, that I will praise God."
From a face on a screen to someone that they now count as family, sponsorship has allowed the Gribbins to welcome a young lady who exudes joy and positive energy. Brenda describes sponsorship as a way to make a huge difference in the life of a child or a young adult.
"Orphan Outreach is focused on bringing their best efforts to children in need, and they do a great job at communicating those needs and accomplishments to the sponsors." She encourages everyone to pray that God will direct them to the child that would best benefit from the power of sponsorship.
It's time for you to say, "I'm ready to walk the road with you," to a child through sponsorship. 
Meet all the children and register now!
---