History of the Children's Hope Dinner
The Children's Hope Dinner provides urgently needed funds that support Orphan Outreach, a non-profit ministry serving thousands of orphaned and vulnerable children around the world by providing educational, emotional, physical and spiritual care.
Since its inception, the Children's Hope Dinner has raised more than $3 million for children and families in need.

$3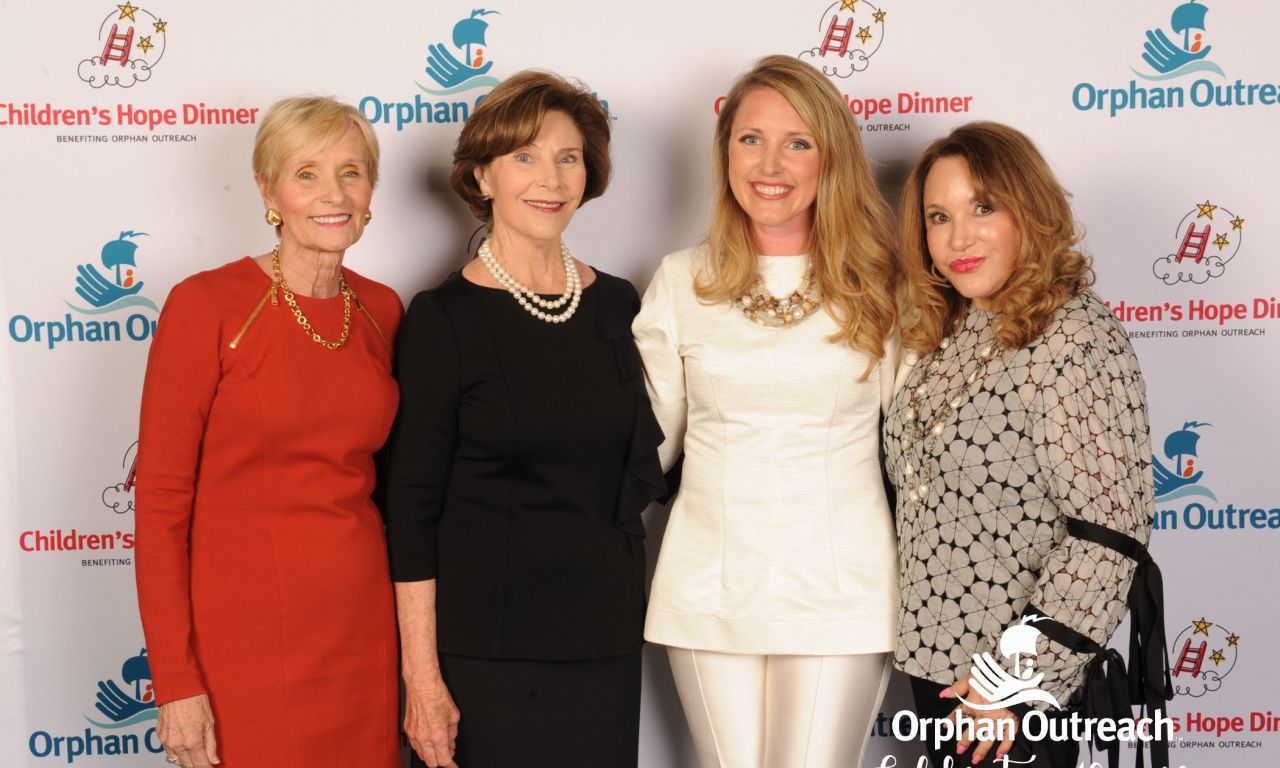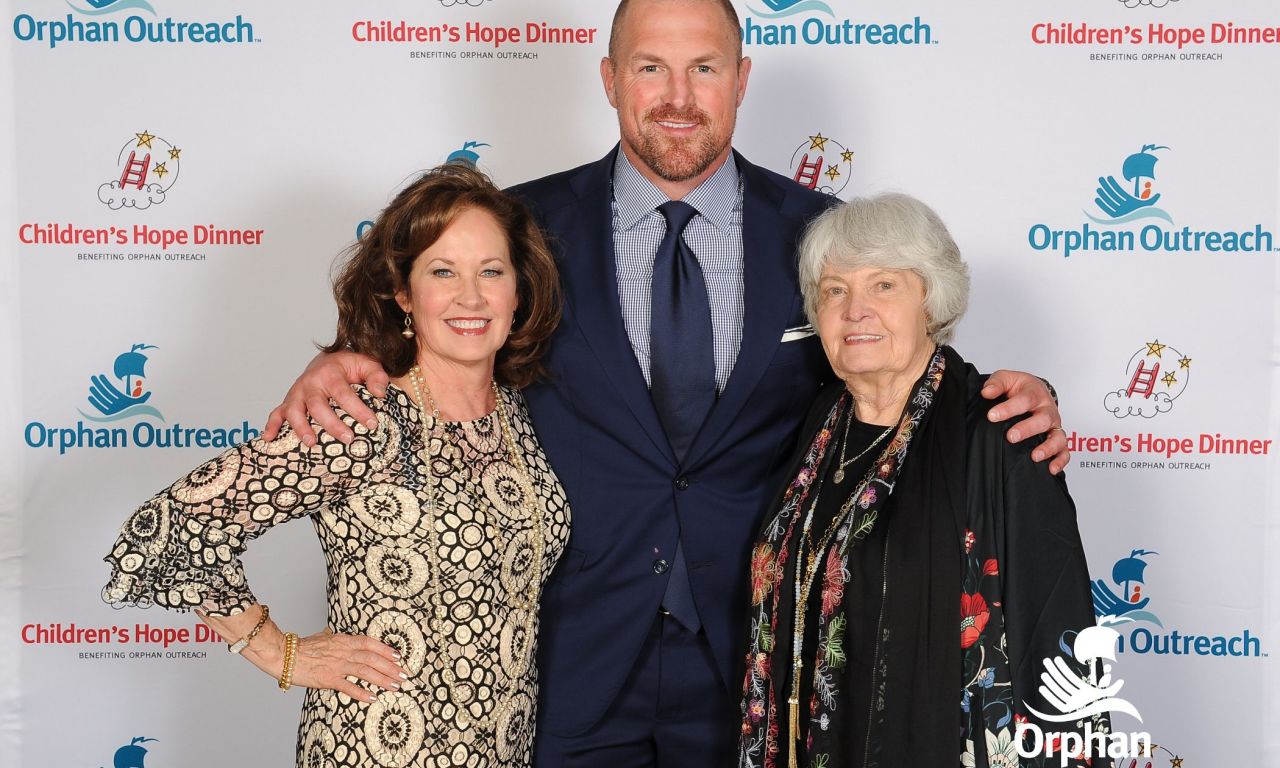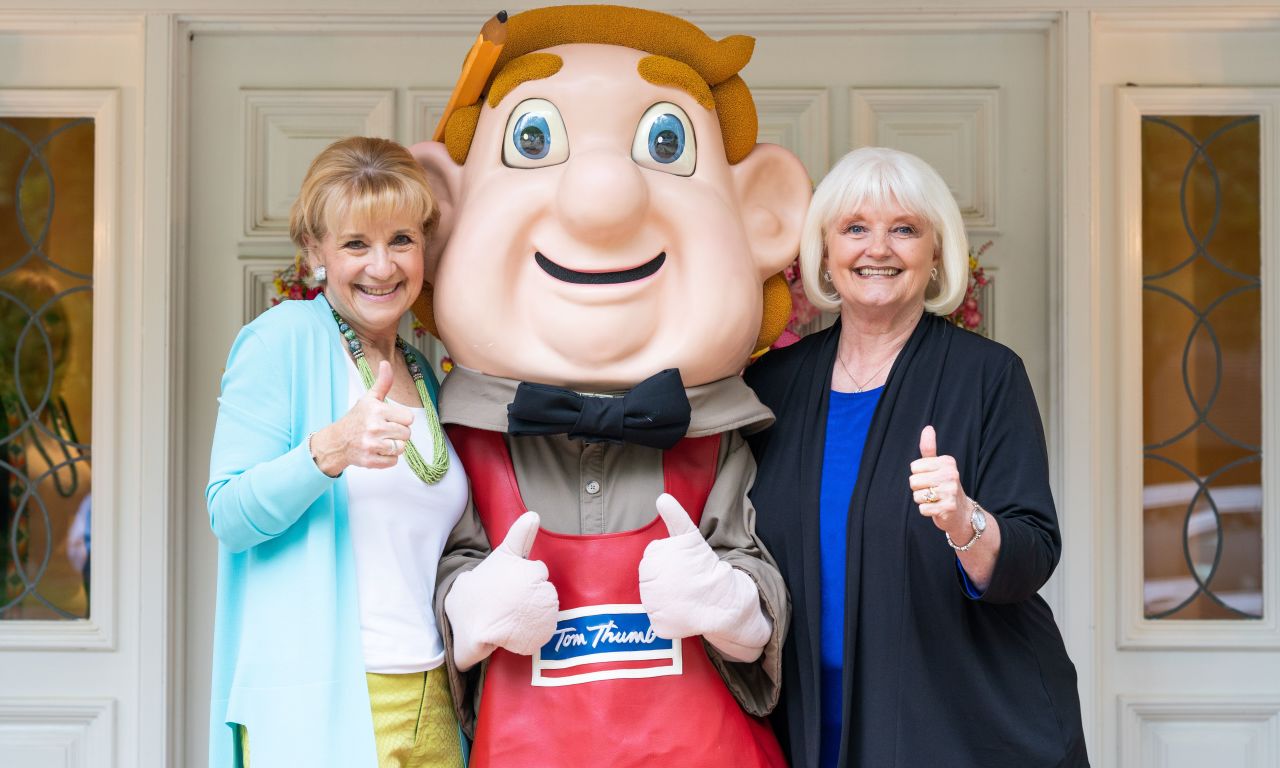 Event Founder
Jimmy Westcott

Event Advisor
Carol Seay
Past Children's Hope Award Recipients
Mike Douris (2022)
Connie Yates (2021)
Allie Beth & Pierce Allman (2019)
Jimmy Westcott (2018)
Brittany Merrill Underwood (2017)
Paige Rippey Locke (2016)
Cindy Brinker Simmons (2015)
Amy Simmons (2014)
Past Keynote Speakers
Tim Tebow (2022)
Best-selling author and Founder of the Tim Tebow Foundation
Emmitt Smith (2021)
Child advocate and former running back for the Dallas Cowboys
Jason Witten (2019)
Child advocate and former tight end for the Dallas Cowboys
Leigh Anne Tuohy (2018)
Inspiration behind the Academy Award-winning movie, The Blind Side
Laura Bush (2017)
Former First Lady of the United States
Scott Hamilton (2016)
Olympian, adoptee and adoptive parent
Jimmy Wayne (2014 and 2015)
Country music star and foster care advocate
Paula Hayes Award Recipient
Dandi Mehringer (2021)
Judy Allen (2018)

Champion of Hope Award Recipient
Senator Mary Landrieu and Senator Roy Blunt (2014)
co-sponsors of the Children in Families First Bill "CHIEF"