"AND HOPE WILL NEVER FAIL TO SATISFY OUR DEEPEST NEED BECAUSE THE HOLY SPIRIT THAT WAS GIVEN TO US HAS FLOODED OUR HEARTS WITH GOD'S LOVE." — ROMANS 5:5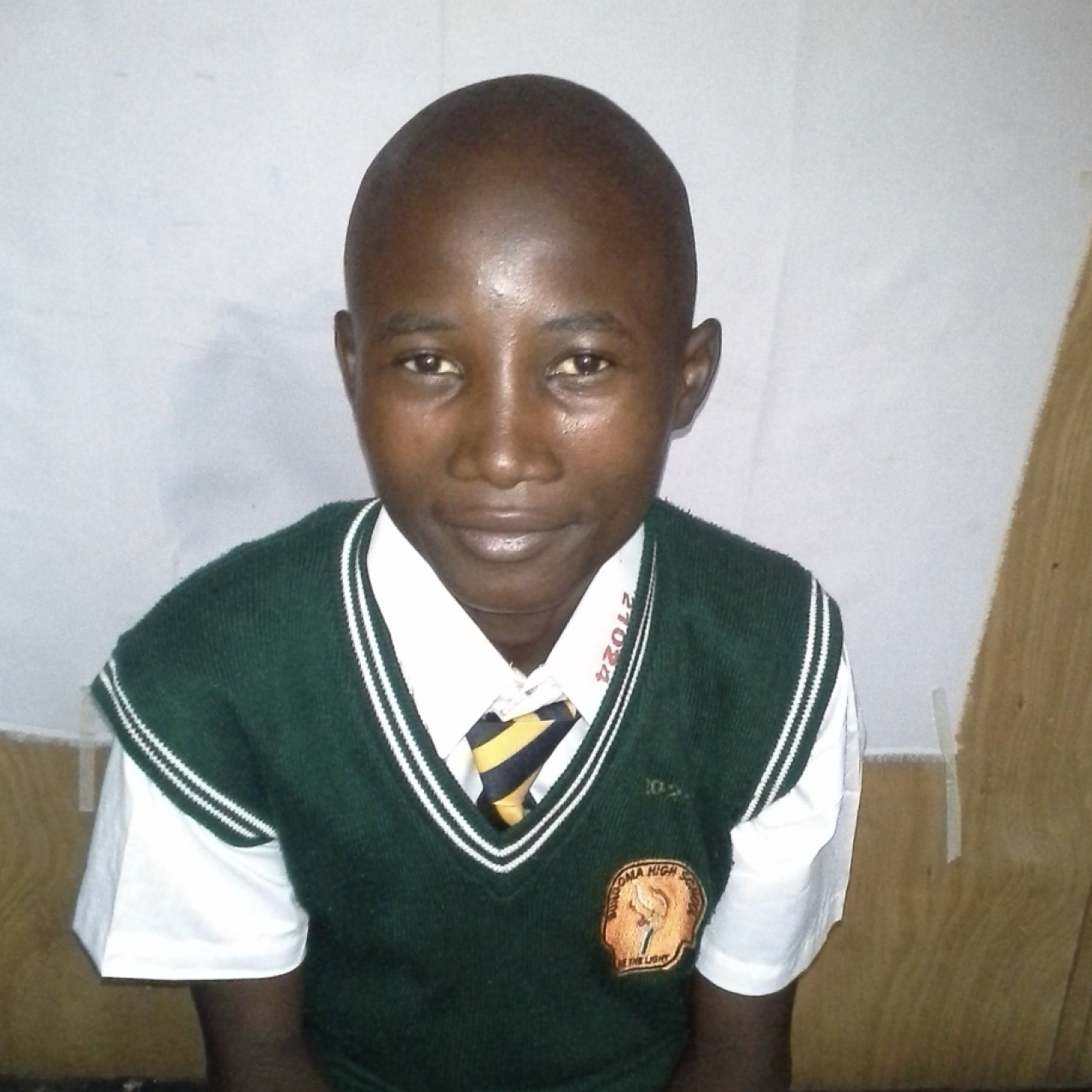 ---
I won't give up on my dreams.
Thank you for your support.
— JOSHUA

---
Joshua remembers watching other children play and wondering what it might be like to kick a soccer ball or run a race without pain. Born with clubbed feet, he struggled with hopelessness and shame. His family of eight live in the farming community of Mechimeru, Kenya, and their meager income made it impossible for Joshua to receive the medical care he needed.
Then Joshua joined ACK Madeleine School, a community outreach program offering not only a quality education, but counseling, meals, clothing, and medical support. God provided sponsors from the United States to raise the funds for Joshua's surgery as the staff of Madeleine School worked with his family and doctors to ensure he received the best of care, changing the trajectory of this young man's life; physically, academically, emotionally, spiritually.
Now 18, Joshua is preparing for university and has decided he wants to be an educator, based on the impact ACK Madeleine School has had in his life. As a graduating senior, he is a leader and finds joy in giving back through mentoring others who attend his high school. Joshua credits the care he received at Madeleine School and the love from his global Orphan Outreach family for his success. He will be one of the first Kenyan students to receive financial support for university through an expanded post-graduate program.
Orphan Outreach is committed to providing holistic care to Joshua and thousands more like him. Your support has provided funds for Joshua's medical needs, education, counseling, mentorship, meals, clothing, and even tangible needs he had after his dormitory was burned in riots.